If you look up the word motivated, don't be surprised if you see the name J Young MDK written beside it! This diverse R&B and rap artist is all about making a name for himself in the music industry – and he is doing just that by making history by dropping two albums on the same day!
He actually plans to release 50 songs within 50 weeks with his new '50/50 Campaign.' The talented singer will release one song each week until all 50 songs from both of his new albums Black and Aqua are released.
Here's what J Young MDK had to say about his new '50/50 Campaign' and life during the pandemic when we caught up with him!
Please tell us a little bit about your background and how you got started in the music industry?
I originally started music as a battle rapper in high school. At the time I was more focused on sports – football in particular. I got the opportunity to battle on the radio 107.9 in Atlanta and I ended up winning so I started to take it a lot more seriously.
Who are some of your musical influences?
My influences are Tupac, Biggie, Jay Z, Nas, Snoop Dogg, Rick Ross, Kanye West, Lil Wayne, Drake, Jamie Foxx, Fabolous and many more!
How has COVID-19 impacted your industry?
I think COVID has affected everybody's industry but as far as me, I made the best out of my time and I released more content than ever! I started the 50/50 Campaign which is me releasing 50 songs within 50 weeks! I released two albums on the same day – and a TV show called "Sorry About That" … as well as directing videos… so I've been pretty busy during COVID. Thank God!
What made you decide to drop two albums?
I dropped two albums because I wanted to show the diversity of my music and I didn't think I could do it all with the one project. I Rap & Sing so I wanted to showcase both sides plus to my recollection no one has ever dropped two separate albums on the same day so I wanted to make history.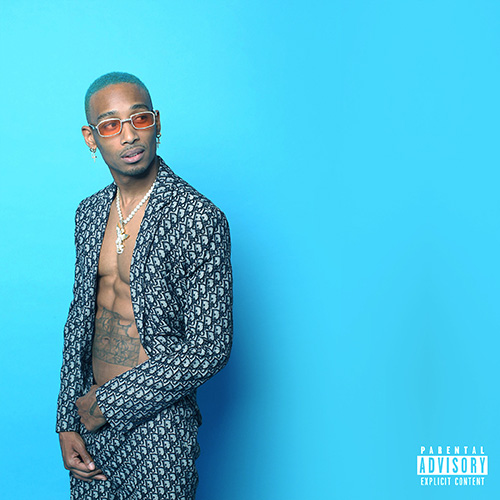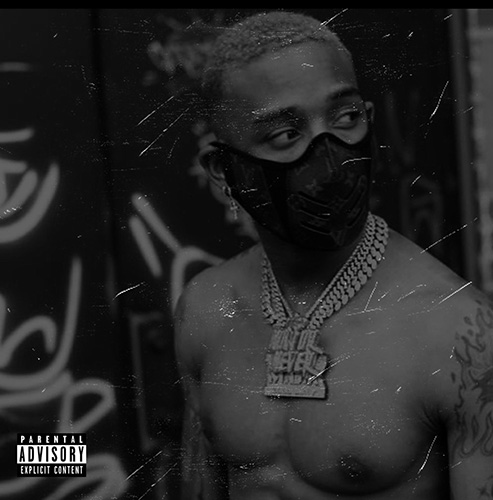 Tell us the names and inspiration behind both of your new albums.
Aqua' is the R&B album and 'Black' is the rap album. AQUA is refreshing and uplifting. It is creative and light-hearted, yet strong and individual. BLACK represents strength, seriousness, power, and authority.
What is the message you want your fans to receive overall from your music?
Overall, I just want my fans to have a good time with my music! For the ladies I want them to feel sexy and mentally stimulated. For the young men, I want them to feel inspired ready to hustle and ready to do better. I want to touch everybody through my music whether it brings you up from a sad place or motivates you to do better in life – whatever the case – I just want to inspire and touch people on a deeper level, but also give them that stress reliever through these hard times.
You drop a lot of knowledge and gems on your page, how do you stay so positive during these times?
I've always been an optimistic person, so I like to look at the glass as half full. There's two sides of the coin. Although we're in a pandemic, if you look at history during every recession, there are new millionaires and billionaires. Think about how much money people are making off a mask and gloves right now and in services like bringing food to people etc. So, with that being said, we have to find a way to capitalize on the state of the world… and when I say capitalize, I don't mean it in a bad way.  I mean as far as financially figuring it out.
What's next for you and where can fans hear your music and keep up with your journey?
Next for me is more music, more acting, more directing, more producing… more everything!  I'm just trying to live out my purpose to the fullest of my ability, so expect to see a lot of me in the near future. My fans can listen to my music on every streaming platform Apple Music, Spotify, Pandora, Tidal, YouTube etc… or just log on to J Young MDK.com for the latest news!
Get Social with J Young MDK
With everything this super-talented artist has going on, including his '50/50 Campaign' featuring two new albums – be sure to keep up with his latest happenings on his website, Instagram, and Twitter!
All images by Fyeimages | Art work by Jaylon Smith and Kareem_Vi