One of the best things that has happened to Jamie Brown recently was the COVID-19 pandemic.
True, many lives were lost and some are still dealing with poor health and changed circumstances.
But Brown was able to use the forced lockdowns as an opportunity to take control of her life, take risks and do some things she's always wanted to do, including publish a book and start two podcasts.
"The whole thing was a blessing in disguise, and the kick I really needed to get things done," she said. "I even had COVID myself, but managed to take what was happening and let God turn things around."
She recently shared a summary of her life and interesting projects in the works.
Tell us about your shows.
I have started two successful Instagram Live shows. One is "Think Light Talk Heavy" and "Girl Chat Friday." I've even been called a 'media personality' but it's really something I stumbled into and discovered that I'm quite good at it! 
What's your book about?
"In the Middle of It All" is a memoir about my life, all my triumphs and trials. I let people see events that really have impacted me and gave me the endurance and strength to keep running in this race that God set for me. I hope the book will encourage readers and offer inspiration.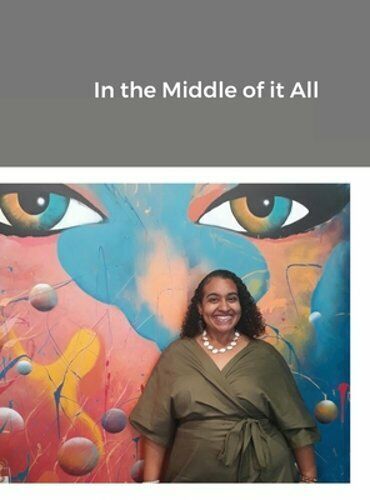 Besides inspiring you to complete these projects, how else did COVID affect your life?
I studied Early Childhood Education and am a Registered Behavior Technician. I also own a transportation company. Most of what I did before COVID required a lot of hands-on and face-to-face interactions, so I couldn't work at those jobs anymore. I had been relying on my business. During the pandemic I also ended up in a homeless shelter and couldn't do much. But that's where I began reinventing myself. The programs help me stay busy, connect with others, and offer encouragement to listeners.
What's coming next?
I'm making a workbook/journal to follow my book. This will make it easy to create what I'm calling Wholeness Workshops which will take place monthly. Readers are invited, especially those who want to begin or continue a wellness journey, to reflect on life, and determine what changes can be made to make life better.
I also want to travel more and become a motivational speaker. The sky is really the limit.
Follow Jamie on Instagram. 
All images by Preston Miles Photography