The current pandemic has exposed much vulnerability in our lives.  Many adults only consider their current hardships but may neglect similar hardships for their children.  Our children may also struggle with various emotions such as feeling scared, worried or even bored.  We know that this may be a challenge for many families but author Regina Smith has a solution for youth and families everywhere.
 As a child advocate and educator, Regina is shifting our focus on empowering young minds as they learn through their emotions.  "As long as I can remember, I've always been writing," says Regina Smith.  "Writing is healing for me.  It teaches people.  There's someone to teach; someone to listen; someone to inspire; and sometimes that's even you as a creative or reader," she continues.  So after years of writing and expressing her thoughts on paper, Regina decided to take a leap into the self-publishing world.
Her first published project known as "Jaxon Learns A Lesson" is about a happy-go-lucky child who is suddenly challenged with the new day to day changes brought on by COVID-19.  Despite his confusion of the new rules and changes to follow, the main character learns a huge lesson on emotions and family strength.  "I knew that I wanted to write a book about a child learning something about themselves.  But when COVID hit, it hit us all very hard," the author explains.  "While picking up groceries I noticed a kid playfully "hanging" out of the car window.  I assumed that he was glad to be out of the house yet he looked sad as if the world was not the same," Regina continued.  
That key moment inspired her to not only continue with her children's book story but to also discuss the life altering event of the current world pandemic.  Regina even used her nephew's name of "Jaxon" as the book's main character reference.  "It's important for kids to be able to grasp big themes and heavy situations if given the tools to do so," says Regina Smith.  Her new book is definitely a life-changing tool that families can utilize in a positive and relatable manner to have open dialogue.
Regina hasn't stopped her writing goals with "Jaxon Learns A Lesson."  She is already producing her next book title that will grasp the concept of a child learning about social justice and the world around them.  She is also a dedicated educator of over 15 years who also blogs in her pastime.  Regina Smith is shining her light as an advocate for children during our crucial and uncertain times with COVID-19.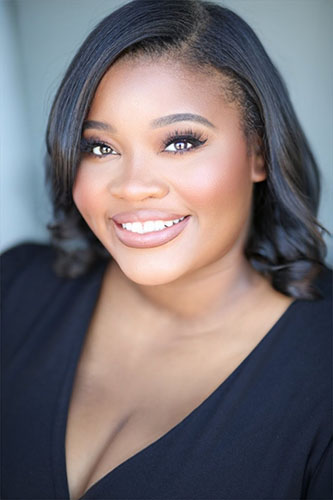 I don't know about you but I am highly anticipating her current and future writing projects to share with others.  We need her Black Girl Magic to ease the stress brought on by this pandemic as we nurture the lives of children everywhere.  Explore more from author Regina Smith here.  Purchase autographed copies of Jaxon Learns a Lesson here.  Also, connect with Regina online through Instagram here.  For event and business inquiries please contact the author at gsmithwrites@gmail.com.  We hope that you take delight in using her book as a tool to empower your family.
Writer, C. Scott, is a mother of one; author, social worker, early literacy interventionist and entrepreneur. Follow her on Instagram as @curls_coils and @mysweettealife. 
All images courtesy of Regina Smith