Jéan Elie portrays our favorite younger brother on television. Known as Ahmal on HBO's hit series, Insecure, we've grown to love Elie's character and his relationship with his sister, Issa (portrayed by Issa Rae). With the upcoming release of the show's four season, we wanted to obtain all the details on what we can expect to see on the show's return, more on Ahmal's story, and more from the young, determined actor himself!
Tell us about your character in HBO's hit series, Insecure.
I play Ahmal, Issa's know-it-all younger brother. He's the family member we all love but sometimes find annoying because of his straight shooter approach. He's the loving family member we all know and have.
How were you able to connect with Ahmal in order to bring this character to life on television?
I'm able to connect with Ahmal because I am a brother myself. I'm the middle child of five. I know how it feels to be the younger sibling, yet older sibling at the same time. Able to take care of myself and others. I also have friends who are gay, who were more than happy to help and educate me on the different shades of gay black men in the world.
Can you tell us what we can expect to see from Ahmal in the fourth season when it premieres on April 12th?
You'll get a deeper dive into Ahmal's backstory and his relationship with Issa, his sister.
Is there anything you're currently working on you can give us insight into? What can we expect to see from Jéan in the future?
I'm currently working on developing a platform for short films (BassettHousePic). The platform will allow up and coming short filmmakers to showcase their work, build an audience, and get paid. Right now, independent short films don't make any kind of return besides getting seen at film festivals with the hope that a producer would want to hire them in the future. I want to help short films not only be seen but profitable and easily accessible for film festival goers right there on their phones.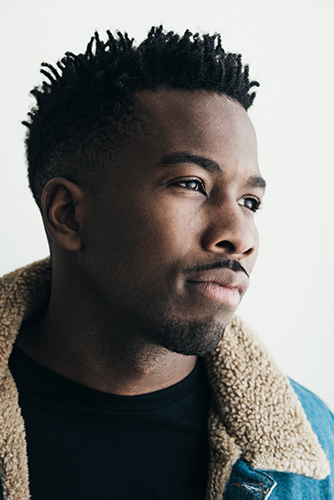 For more on Jéan Elie, follow him on Facebook, Instagram, & Twitter.
All images by Jesse Lin