When it comes to her talents in the world of entertainment, there's very few things she can't do. Actress, singer, songwriter, and dancer, Jourdin Pauline, popularly known as the Guyanese Pop Princess is preparing for the release of her debut project, Love Songs About Nobody. Ahead of the exciting release, we wanted to sit down for an exclusive interview with Pauline to discuss everything from her favorite tracks on the project, how COVID-19 affected her, and much more!
Tell us about your new EP, Love Songs About Nobody.
Love Songs About Nobody is my official debut project. I feel like there is something for everyone on there. It's a little bit of trap, a little pop, and a lot of Guyanese.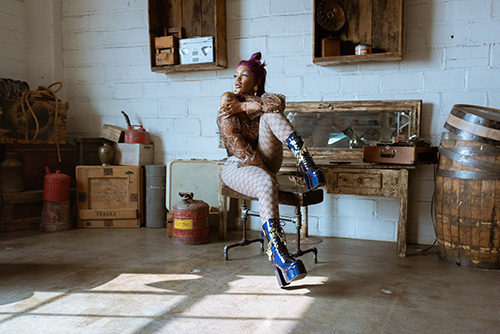 Do you have a favorite song on the EP you could tell us about?
My favorite song would have to be "Pretty Girls," it's just a grand anthem. I love "Priceless" as well. It's for my boss b's out there that don't need a man! They can get it on their own. I love that song.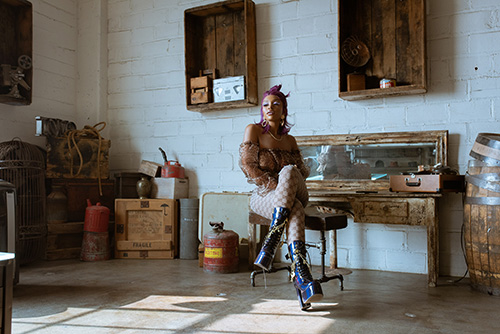 How would you say your ethnicity plays a role in your music?
It plays a huge role because I love who I am and where I am from. I've learned so much from my culture. I always try to incorporate it as much as possible in my work because it's me. There are so many amazing things that come with it. It's who I am, and I am proud of it.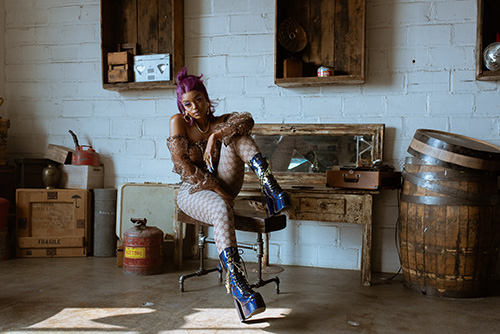 How would you describe being a creative during this time of COVID-19?
I really don't' think it was that bad on me as a creative. Obviously, there were so many people affected by it and there were so many lives that were lost. A lot stop but I feel like it was good preparation for me and humans that also want to venture out on their talent. It helped me figure out what it is that I want and how bad I wanted it. I had a whole revelation in the pandemic. I'm very grateful for it. It allowed me to tap more into my creative side, I had nothing to do but make music and be creative. Now, I feel like a hermit (laughs). I'd been inside for so long that I feel loike I have anxiety going out into the real world
What are you currently working on and what can we expect to see from you in the rest of 2021?
I'm currently working on more music, of course. I feel like I have like five albums I'm ready to drop (laughs). I have some shows coming up. There is also television shows and movies I am working on. I'm working on a couple soundtracks right now. I'll also be tapping into fashion, so I'm excited about that. I want my hand in every pot so you should expect to see a lot more from me.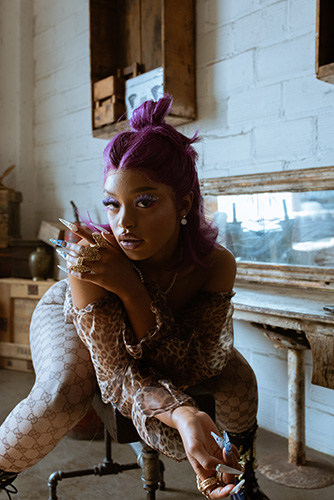 For more on Jourdin Pauline, click here.
Follow her on Instagram & Twitter today.
All images by Sharon Marrero