The entrepreneur reveals what inspired her to independently launch her seven-figure, luxury wig company after she became a teen mom. 
For Chicago native Kay'Chanel life was everything but a fairytale until she created it with her bare hands and from the ground up. After discovering her passion for hairstyling and cosmetology, she worked diligently for 9 years while building her brand. She would later join celebrity hair stylist Chris Curse, a friend and mentor, and work with celebrities, reality tv star's and songbird Heather Headley as his assistant for 3 solid years.
As Kay'Chanel matured, so did her outlook as her vision grew to encompass entrepreneurship and philanthropy. On December 6th of 2020, Chanel opened the doors of her first boutique wig store 'The Kay'Chanel Collection' positioned in an upscale downtown Chicago on 21st Street.
The entrepreneur prides herself on being self-funded through hard-work and discipline. "I worked 14-16 hours a day for 2 years and saved the money," Kay'Chanel tells Sheen.
As a thriving entrepreneur in downtown Chicago, she has defied every odd against her. The CEO's empire is on a swift rise into 7 figures.
Her success didn't happen over night. By the age of 16, Kay'Chanel was pregnant and living in a shelter called the Night Ministry. She described herself as young and entitled, but under the mentorship of the director named Felitha, she was able to discipline herself into a routine of working, saving, building, and educating herself.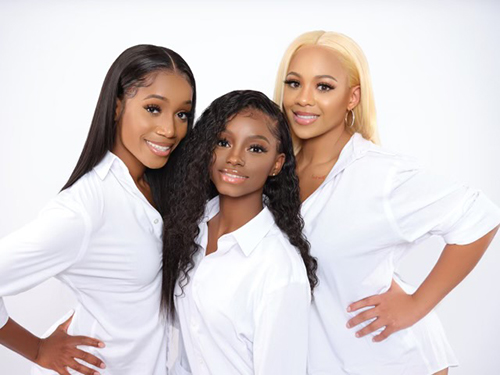 "When all of my friends were overseas and buying purses, I was extremely disciplined for 2-3 years and that can put you 20 to 30 years ahead of your peers," says the entrepreneur.
She first learned about residual income from the book, Rich Dad, Poor Dad and began her entrepreneurship journey – concentrating on the foundation of supply and demand. Joining any hair facebook group, she searched for ways to evaluate the needs of her community.
She prides herself on being 100 % self-made. "I saved the money the old-fashioned way. I did not receive any help from a private lender and didn't qualify or have the credit history to secure funding from a bank. I found that there is not a lot of capital for black people and wasn't able to secure funding through banks or private investors," she tells Sheen.
After being fired from various jobs before finding her calling she now considers each rejection a blessing. " I got fired because of my time. I did not play about my time, I wan[ed]t to travel, I want[ed] to be off at a reasonable time to spend with my daughter, travel, etc. At 25 years old, I realized I [didn't] want to stand on my feet for 14-16 years hours per day, not leaving the salon until midnight or 1 am," she says.
Kay'Chanel's intense focus on time encouraged her to work smarter, not harder; switching from a hair salon that required daily attendance to a wig store. As a business woman, Kay'Chanel values quality above all else. Her definition of quality being, "I don't want to sell anything that I wouldn't wear myself."
Separating herself from her competition by designing top-tier lace for wigs, Kay'Chanel makes a point to provide her customers with memorable experiences. "When people walk into my space it smells like Joe Malone (Neiman Marcus) it smells beautiful, marble floors, offers white wine/red wine/and champagne for mimosas, excellent customer service – bagels, donuts for customers. They come in and tell us what they want and we bring them selections to choose from that they can touch, feel, run fingers through, and examine it."
From a young, impoverished girl who grew up on Southside Chicago, this businesswoman has thrived, inspired, and given back. Kay'Chanel's hard work and dedication have elevated herself, her family, and all avenues of her community. By catering to the needs of the hair industry, she steamrolled her career turning her vision into reality.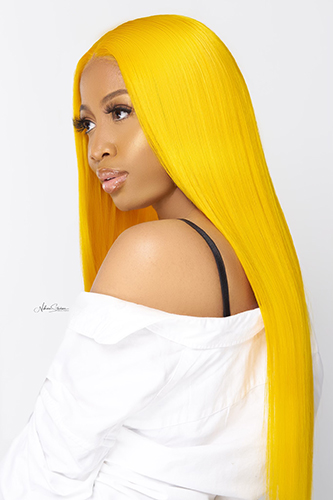 For more information on Kay'Chanel follow her on Instagram.
This feature was written by Jessica L. Dupree and edited by Mattie Reaves
All images courtesy of Kay'Chanel