Kelli J officially started her journey as a professional Hairstylist over 15 years ago, but beauty has always been in her bones. Through decades of immense training and building her skills over the years, she's an untouchable force in the beauty world. 
Having expanded her styling expertise into the areas of Makeup, Film and Television, and Luxury Beauty products. Kelli J knows her stuff when it comes to what works for various hair types and especially the types that Black women hold.
"I came out with this product because it can be used across the board." Kelli shared at a recent gathering for the celebration of her new line.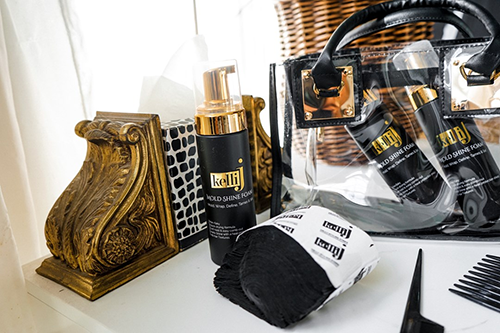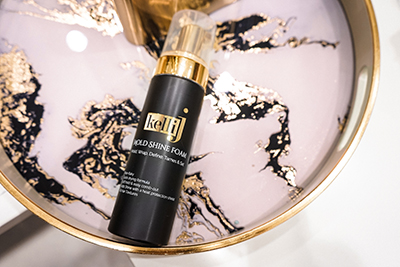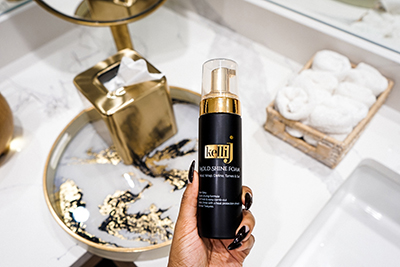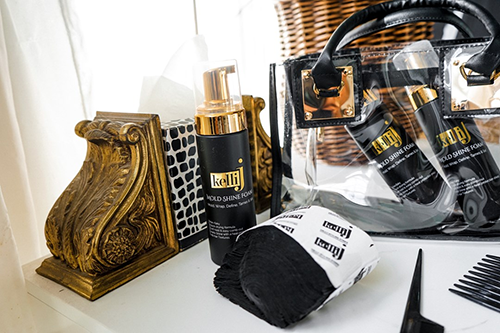 The dynamic, multifaceted stylist is fueled by the determination to make women look their absolute best in whatever arena they enter. Kelli J's innovation is set to make an impact in the beauty industry. Her luxury hair products have officially launched.
The exclusive Kelli J Mold Shine Foam acts as a 5 in 1 super product, that molds, wraps, defines, tames and sets the hair. More about the Shine Foam and others in the Kelli J Beauty line can be found at KelliJ.com
You can also connect with her at "Social Media Links"
All images by Karetova