Emerging singer/songwriter, Kenny Iko is man on a mission to bring R&B back to the forefront. With his luscious and feel good lyrics, he's been able to provide music lovers around the world the best musical experience with his recently released solo EP titled, War of Love. We caught up with the Washington D.C. native to discuss his new single, "Everything," his combination of old school and modern R&B, and much more in our exclusive interview.
Tell us about your new single, "Everything."
My single "Everything" is out on all music platforms! It's definitely a futuristic version of old school R&B. I think it's definitely for the lovers, couples, and people in the beginning stage of the "I love yous."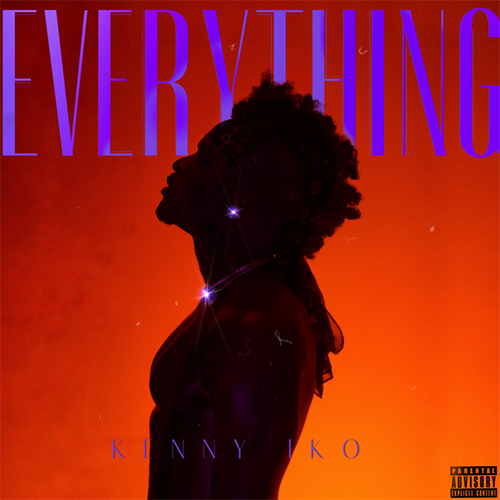 How did the idea come about to combine old school R&B with today's style for this single?
When I was in the studio with my team, the producers played the beat to this song and I was hesitant. I thought it was too old school and didn't think I could work with it. They asked me to try it, so I took it home, wrote something, and brought it back. No one would've liked the first version of this song. They suggested for me to take a few days off and experience life. I went home and thought about what I really what I really wanted to say in this song. I thought about the good times I had with my ex and that's really how the song came about. Of course, every relationship has its ups and downs but this song comes about just that perfect week you have with your loved one.
How has quarantine life been as an artist for you?
Quarantine for me was really weird and scary at first. I stayed home and it gave me time to create and continue writing. I wrote a lot of songs during this time frame. I did a lot of working out as well. To me, it was good. I didn't have anywhere to go. I had to stay home and work on my craft. I think as a songwriter, we all probably created about 20 songs during this time (laughs).
What are you currently working on and what can we expect to see from you in the future?
I have a lot of things coming up. I'm super excited about that. Hopefully, things will change in the year 2021, especially when it comes to performing live. I miss that so much; I miss seeing my fans. I haven't had the chance to perform "Everything," since the song was released during this time of the pandemic. I would love to perform the song live! For the holidays, I'm coming out with a Christmas song. In 2021, I will be releasing a new single at the top of the New Year.
For more on Kenny Iko, follow him on Instagram & Twitter.
Featured Image by Ty B