After working in front of the camera for 27+ years in the plus size industry, Kim pivoted into celebrity makeup artistry and learned a great deal about makeup techniques, formulas, and the overall process for the perfect application. After working with iconic stars like Angela Bassett, Toni Braxton, Lauren Hill, Meg Ryan, Tom Cruise and more she decided to start her own makeup brand Glamazon Beauty. Her approach to beauty was heavily inspired by women of color. Kim, who is Afro-American and Afro-Latina states that if you can do a darker woman's makeup you can do anyone's makeup. "It's time for us to see ourselves finally as a main part of the mainstream beauty industry." Glamazon's Second Skin Foundation Stick includes ingredients like hyaluronic acid and crushed pearl to create an effortless glow to the skin without being too heavy.
I sat down with Kim Baker at her Glamazon beauty brand relaunch to get more details about her collection and the brand's new launch of productions! Read further for the full interview and check out her feature in the Sept/Oct 21 issue of Sheen Magazine!
How does it feel with the new rebranding? What's the energy you want to represent this time around?
So the energy I wanted the brand to exude this time is Prestige for women of color. I wanted a brand that not only performs well, but speaks to women who are prominent, who strive for excellence, and who want prestige. Not all women of color brands need to be at Target. Target is great, but there's those of us who like a Sephora experience, an Ulta experience and beyond.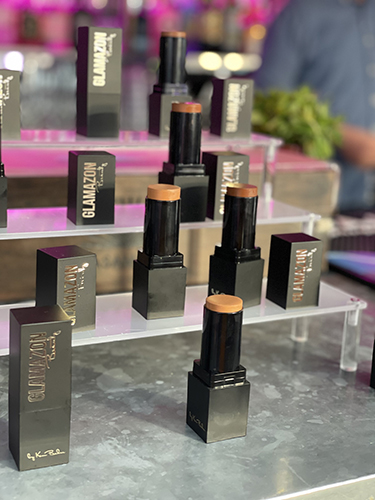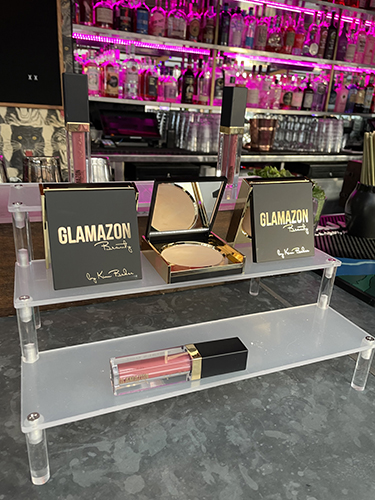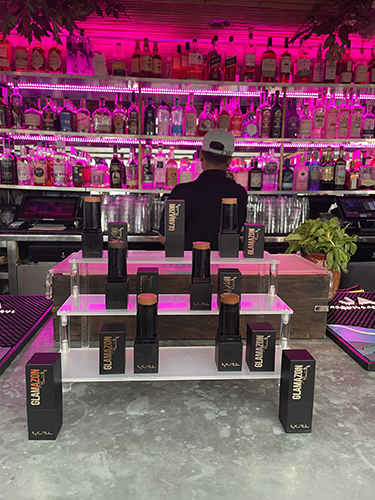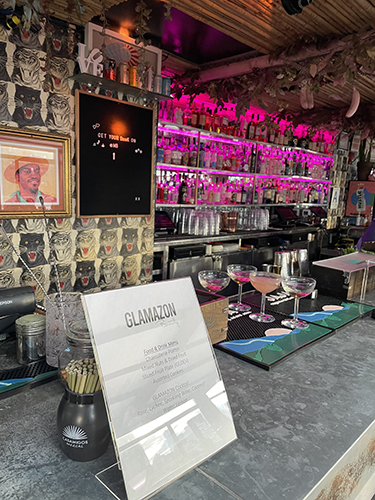 What's the importance of having a collection for women of color for you?
It is beyond important because hardly anyone speaks to us. We're always the afterthought you know? At Glamazon we are the primary thought. Not that everyone else is an afterthought, but I speak to me first which are my sisters. And I made the brand inclusive of everyone and I want everyone to feel a part of it. But more importantly, I want a woman of color to walk in and know that I'm speaking directly to her, for her, by her…I am her!
Why doesn't each foundation have a corresponding concealer?
The purpose of a concealer is to brighten and make you look more awake. It's not to match your foundation, a concealer should always be a shade or two lighter than your foundation. So what it does is it creates a dimension to the face and makes it look lighter where light normally hits the eye.
Can we look forward to anything new being added to the collection?
So one of the things I'm excited about that I just introduced is the lip and cheek. My Grandmother used to wear her lipstick on her lips then put it on her cheeks. But you know what, she did it and it worked and so now I'm doing it and it's working.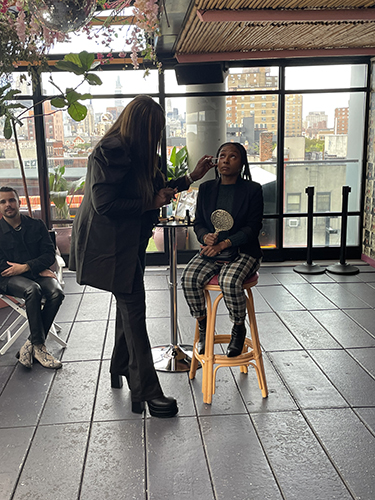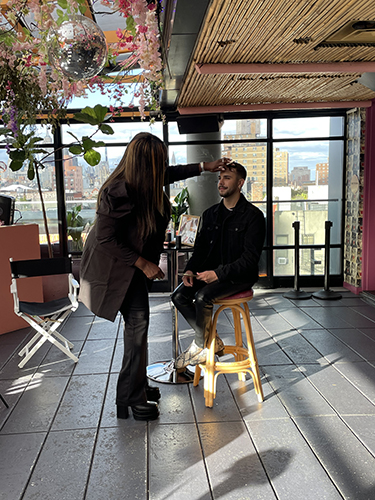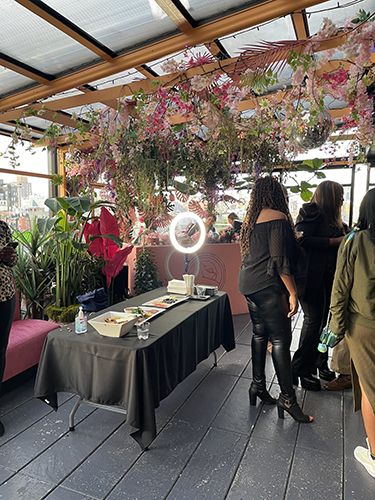 Do you have a favorite product from the line?
I'm the mother of the brand, so that's like asking me which of my two daughters I like best. I would have to say my concealer and foundation. I mean but then I can keep going by saying my eyeliner and my palette you know everything is well thought out. It took me a couple of years to ,get it to this point you know this is Glamazon beauty 2.0. I feel so blessed because I am one of the very few people that got to do it again. That doesn't happen, it's hard to do one brand, so to try to come up with another one is like crazy.
I'm not a skinny chick, I am a real-sized woman! And I want all women to know no matter what size you are, no matter what race you are you can own your beauty and share it with the world.