We know all too well taking the leap from a career JOB to Entrepreneur can be challenging, yet Kimberly A. Ferguson tells us how her journey to freedom has been rewarding.
Tell us about your business?
Through K-Ferg Training, we provide Learning & Development consulting services, such as curriculum development, e-learning solutions, in-person and virtual training workshops, employee coaching, keynotes, and learning management system support services. I work with small and large organizations across various industries. My clients are typically companies that are looking to launch, improve, or expand their talent development programming.
Please tell us what being a business owner means to you and why you became an entrepreneur in the first place?
When I think about being a business owner, the two words that come to mind are "freedom" and "responsibility".  Owning my business has afforded me the freedom to live my passion; the freedom to create and build solutions on my own terms, and the freedom to contribute to projects that truly make a difference for individuals and organizations.  With this freedom comes a great responsibility. Inherent to what I do is the responsibility to provide accurate, up-to-date, relevant information to educate, empower, and equip my client groups. It goes beyond this. I have the responsibility of building and maintaining a trusted brand. By stamping K-Ferg and/or my name on every product and service that I deliver, I am making a promise to the customer. I became an entrepreneur for this very reason. I am in control of my own destiny.
What would you say is your greatest professional accomplishment to date?
Since leaving full-time employment to pour into my business, I have had many amazing experiences and received recognition from national organizations. I have secured contracts with well-known organizations and spoken on major platforms. Many people have complimented my growth and success. I was able to build a trusted brand – because my work spoke for itself.  While I am proud of all of the above, my greatest professional accomplishment was believing in myself and taking the leap of faith to launch K-Ferg. My greatest accomplishment has been putting fear aside to focus on the possibilities and opportunities before me. I did not allow the naysayers to discourage me. Instead, I bet on Kimberly and put my plan to action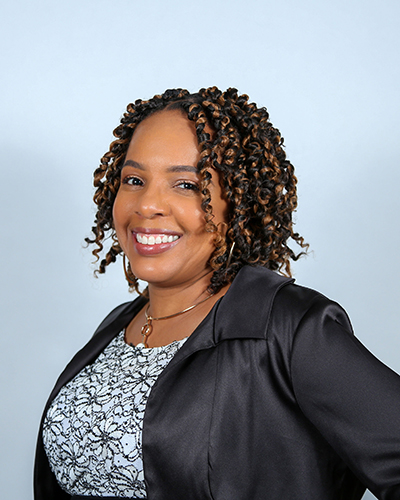 What's the best advice you have received in business that you wish to pass on to our readers?
The best advice in business that I have received has been "diversify". Diversification is the strategic process through which I have expanded business offerings and services for my clients. When I first launched K-Ferg, the only thing I offered was training workshops.  Now I offer a wide range of talent development services (from employee coaching to learning management system support services). Not only did this make me more marketable to prospective clients, but it also allowed me to meet the various  (and changing) needs of existing clients. For some clients, K-Ferg became their one-stop-shop for Talent Development solutions.
The current pandemic made this advice even more relevant. Many have been calling 2020 the "year of the pivot". I believe it is the "year of the build", the year of diversification. It is time for business owners to build on the foundation that have already laid down, add new services, and adapt existing services to meet the evolving needs of their clientele.  
Do you have any new projects coming up?
Yes, I'm really excited about the second half of 2020. I just soft-launched Belonging, a blended learning training series which features a comprehensive approach to building a diverse, inclusive workplace culture where ALL employees can thrive. The program is more than a compliance solution. Instead, it is customized and designed to fit in with an organization's strategic approach to D&I.
And K-Ferg was just contracted to design the curriculum and eLearning package for a large community-focused training initiative.  
What do you do for fun/relaxation?
I'm a beach gal! I love to go to the beach alone, lay on a blanket, and read a good book!  The waves, the wind, and sun are so refreshing and energizing. Some of my best ideas have come from my time on the beach.

What's the best way for the readers of Sheen Magazine to connect with you?
The best way for the readers to connect with me is via my website and/or social networks.
Website, LinkedIn, Facebook, Twitter, and Instagram.
Contributing Writer – Dr. Cozette M. White, Advisory Accountant and Tax Expert.  Learn more about Dr. Cozette M. White at www.cozettemwhite.com. 
Follow Dr. White – LinkedIn | Instagram | Facebook | YouTube TODAY!
All images by Bellemore Photography