Stellar Award-winning artist, Koryn Hawthorne recently released a brand new single titled "Pray" and we'd be lying if we said the young artist didn't catch us in a frenzy! Social media users and music lovers across the nation had one question in common for Hawthorne, what's next? The music sensation sat down with us to discuss what we can expect to hear from her upcoming album, the inspiration behind "Pray," and much more.
Tell us about your new single, "Pray."
Honestly, I don't think that we overthought this record at all. We wrote this song in December and I think it's truly just God speaking through the song. There was no way of knowing that the pandemic and the extra craziness in 2020 would happen. I'm grateful as an inspirational artist that I am making music for the time that we're in. We did not overthink it at all.
What can we expect from your upcoming sophomore album, I Am?
You can expect typical Koryn. I'm not sure what people expect from me, I would hope that they don't expect for me to be traditional. I think they look at me to make music outside the realm of what Gospel music typically is. You can expect that yet expect the unexpected.
What is your favorite song from the album?
I don't want to be cliché and say they're all my favorite (laughs). I think "You" is a favorite for me. That was one of the first songs that we got in our studio time the first day. It's always going to be like my first baby. So how about that? "You" is my favorite!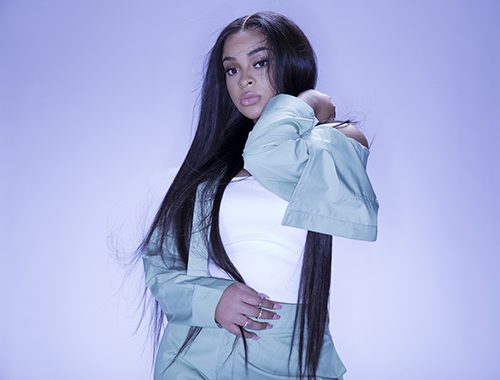 How has quarantine life been for you as an artist?
A little difficult. I'm used to traveling every week and being around a lot of people. It's an adjustment being home and working with people virtually. I'm dealing just like everyone else and trying to figure out how to adjust yet still get the job done.
What can we expect to see from you in the future?
I don't know. I don't like to overthink my future. God's plan is what is important. Hopefully, you'll see me doing a lot more television and film. I want to get into acting and of course, I'll be releasing more dope music. That's what I hope so that's all I can say. The album is coming so be ready for that and AMEN!
See Koryn Hawthorne's brand new single release, "Speak to Me" below.
For more on Koryn Hawthorne, click here.
Stay connected with her by following her on Facebook, Instagram, & Twitter.
All images by Rob Ector