There's no doubt that Kyler Smith is in his bag! The successful DJ and Restaurant owner made 6 figures in sales a month during this pandemic, and Smith aims to continue to be a trendsetter. With no prior chef experience and the help of marketing, Kyler Smith was able to create The Sauce Boiling Seafood Express (The Sauce BSE) and turn it into the top restaurant in Cleveland. The restaurant is the first to give customers a seafood boil as an express, and it's been a hit as Smith opened more locations. Smith wants customers to get ready for an upscale vibe as he prepares to open Filter.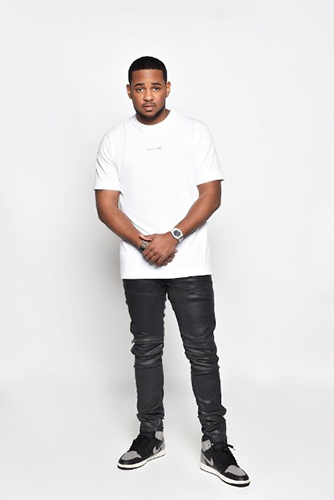 What influenced you to become a DJ at 17? Would you say Cleveland's music scene played a role in your decision?
Well, I was actually in class one day at the age 17 and there was this girl in my class who told me I look like I could be a DJ. I was always a huge fan of music, but That statement made me start visualizing myself DJ the high school dances. That's kind of what made me fall in love with the art of DJing, the fact that I could be doing something like that for my high school. After that, I started looking up videos on YouTube of other DJ's and listening to them on the radio. I studied the craft. That's another reason I feel in love with it, believe it or not YouTube actually taught me how to DJ. A DJ, who DJ for the Cleveland Browns kind of helped me perfect my skill set on scratching and blending. 
How did you get the opportunity to become an on-air personality for Radio One? Did you ever expect your radio success to skyrocket so fast?
With me becoming a DJ, the radio actually reached out to me. My PD at the time was Bill Black, who was a very big DJ over at radio one. At 19, I was asked to DJ for Memorial Day mix show and at that time I was I was just coming off of leaving Sway in the Morning. This was a milestone for me, because I became the youngest DJ to touch the airwaves in years to just do a holiday show. I killed my set, and everyone loved it but I didn't land an actual position on radio until I was 21. I signed a deal, became a mix show DJ, then signed on to become a radio personality. With this, my brand became even bigger.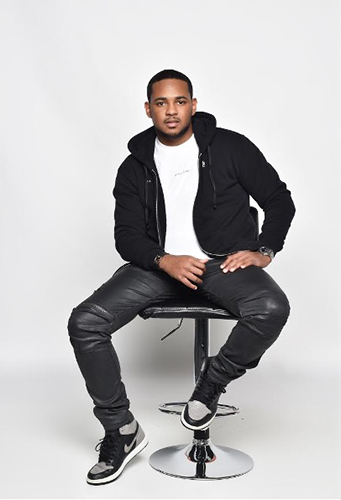 With no experience, you successfully opened a restaurant called 'The Sauce Boiling Seafood Express.' What steps did you take to ensure that this was a great investment? 
I honestly knew the Sauce BSE brand would be successful from the start because of the brand I've built over the years. I took things a step further to make sure the operations were on point. I brought my sister in, and she actually operates all my restaurants. Once we opened, I made sure all my sauces stayed the same so we could make sure the taste was always consistent so we could continue to grow. I had a lot of things made factory to help this process happen. Also, marketing and whom I am helped me a lot, I brought celebrities and high influencers out to the restaurant. For example, hosting a meet and greet for BLovee at the locations, who is known as The YouTube Seafood Boil Queen. I make sure I keep reinventing the wheel of marketing, its honestly turned out to be a great investment off top for me.
Tell us more about your plans to launch your upscale restaurant, Filter.
Filter will be opening later July/ early August. It's an upscale restaurant without the upscale process. It's a visual experience and it's honestly nothing like it in Cleveland. I actually traveled a lot to be able to come up with this concept by visiting Miami, Vegas, LA, and Atlanta. I really feel like this will be great for the city and it's going to be a place like no other where you can catch a vibe. I want the experience to feel like you're out for a night in the town. This will be the biggest upscale restaurant in the city, it's going to be crazy, I have a DJ booth on the inside, and a photobooth. I plan to do Sunday brunches, bring celebrity guests, and hold events. We already have a lot of media and press locally but once I perfect Filter, I'll be taking the franchise to other states as well. 
Images courtesy of The Jamison Agency