In today's Pandemic, saving your tax refund check may not be doable for all however Enrolled Agent, Timalyn shares a few tips that you can implement to leverage your dollar.
Please introduce yourself to our reading audience.
My name is Timalyn Bowens and I'm an Enrolled Agent in Louisville, Ky. I've been doing taxes for 9 years and have owned my own business for almost 4 years now. I was born a Hoosier but I've been in Louisville for about 12 years. This is where I met my husband and started our family so this is home now.
What made you want to go in to business?
As a child that I wanted to help people. I had exposure to budgeting and tracking my own money very young. Then when I got to High School I took my first Accounting class and I knew that it is what I wanted to do and I haven't turned back since. Taxes were nowhere on my radar (lol) but once I got to college and had the opportunity to do an Internship at a CPA firm I fell in love with taxes. I saw how tax planning could be used as a financial tool to help families build wealth. When I stepped out on my started on my own I wanted to help people that looked like me learn how to utilize tax planning to create and build wealth. That's really where my drive for what I do lies.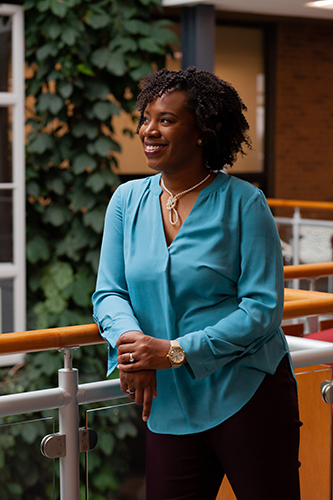 Why are you so passionate about empowering women?
The most powerful people in my life are women and empowerment is a gift that they gave me. My Mother and Grandmothers empowered me to believe that I could be anything I set my mind to because the sky was and still is the limit. They taught me to pay it forward and I will help other women see their power within until I leave this earth. I love seeing another woman realize that she can do whatever she sets her mind to do. When women empower each other it is one of the most beautiful things in the world.
What's something most of the readers don't know about you – something fun, witty, out of the box?
I love writing just as much as I love taxes. I minored in Professional Writing in college and took a variation of writing courses from poetry to playwriting.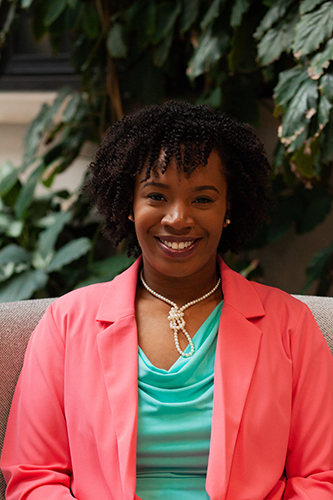 4 Things To Do With Your Tax Refund
Well, as a business owner I personally despise getting a refund (lol) that's money I could have invested in my business during the year. However, I wasn't always a business owner. I recommend that my clients do what I would do with my refund.
Pay off/down a debt
Invest or save money for a rainy day
Travel – create memories with a special person or people
Treat yourself.
What motto do you live by?
"Lift as you climb."
What is your favorite quote?
"Remember who you are and whose you are." I used to hate it hearing it growing up but it has helped me live a life of integrity.
How can people connect with you?
LinkedIn: Timalyn S. Bowens EA
Facebook: Bowens Tax & Bookkeeping Solutions
IG: @timalynsbowensea OR @bowenstaxandbookkeeping
What is next for you in 2020?
This year I'm shifting the focus of my business to teach tax planning on a larger scale and I am so ready for it!
Contributing Writer – Dr. Cozette M. White, Advisory Accountant and Tax Expert.  Learn more about Dr. Cozette M. White at www.cozettemwhite.com. 
Follow Dr. White – LinkedIn | Instagram | Facebook | YouTube TODAY!
All images courtesy of Timalyn S. Bowens