The holidays are filled with family gathering, traditional recipes and desserts galore. Taneka Walker of Kai's Baking Studio embodies all of these holiday nuances. She is setting a healthy precedent for families to know that indulging in dessert treats doesn't have to include tons of sugar or calories for enjoyment. Taneka and her family are letting others know that communities of color can change the unhealthy narrative by combating the high prevalence of diabetes, hypertension and beyond.
Kai's Baking Studio is one of the first keto-friendly and gluten-free gourmet retailers & wholesalers in Houston, Texas. The specialty bakery focuses on keto/low carb, no sugar added, gluten-free, and also vegan cookies of all flavors.  The wife, mom and Air Force Veteran is no stranger to discipline either. Taneka and her family started their healthy eating journey years ago due to her daughter's food allergies. Taneka's husband and daughter also spent a lot of quality time baking in the kitchen. That quality time transformed into their daughter creating the culinary idea of Kai's Baking Studio. 
Taneka's hard work, hustle and passion was also shown through her caregiving of her younger siblings who needed her full-time parenting due to family hardships.  I had the pleasure of speaking with Taneka Walker about her courageous journey through parenting, the military, marriage, entrepreneurship and life. Here's what she exclusively shared.
What inspired your passion for healthy cooking? 
Our passion started as our daughter was identified as having dairy, egg and gluten allergens.  It expanded as a family when we all committed to healthy eating and removing sugar and reducing carbs overall.  Finding options for healthy foods was a challenge and we decided to make food we did not feel was available, that was enjoyable.
What advice would you give to parents on how to introduce healthier food options to kids? 
Don't introduce them as healthy options at first.  Just let them try it.  As they grow and begin to like it, then share some information about how healthy foods can taste good and be enjoyable.  Kids usually have predetermined ideas so simply placing healthy options in their snacking zones can make the process easier.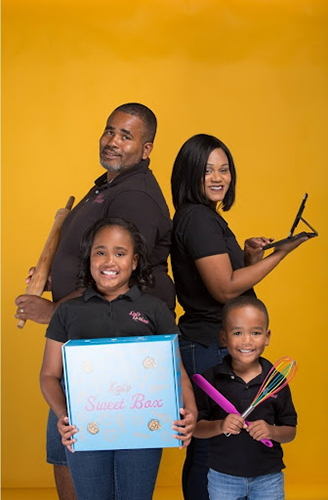 What are some keto friendly dessert options for the holidays? 
I would recommend Keto Pecan Pie, Pecan Pie Cheesecake, Red Velvet Cheesecake, Black walnut Cake, Pistachio Pound Cake, Five Flavor Pound Cake, White Chocolate Raspberry Pound Cake, Pumpkin Pie, and Pumpkin Pie Cheesecake.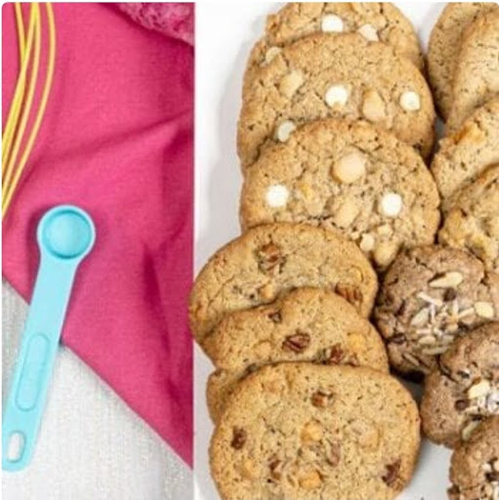 What are the benefits of eating keto friendly and gluten free dessert options? 
Gluten-free options can reduce inflammation and be impactful for people with gluten intolerance.  Keto options can help with weight loss; and sugar reduction that can lower blood sugar and A1C levels.  Reducing our consumption of sugar has a positive impact and can allow our bodies to return to seeing stored fat as a viable fuel source and it helps to control hunger as our bodies go for those fat reserves again.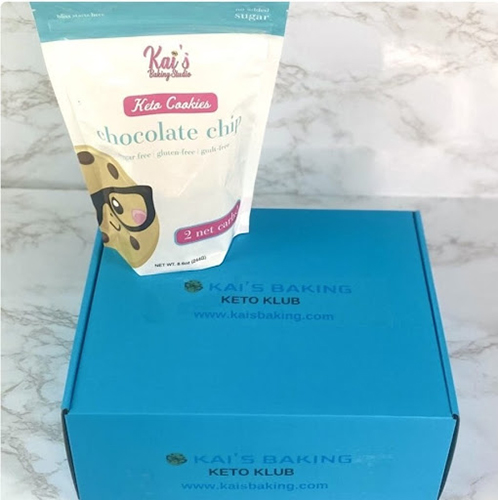 What are some must have at home ingredients for keto and gluten free desserts? 
I would recommend having nut based flours such as: almond flour and coconut flour. It's also good to have a sweetener like monk fruit because it tastes good and it measures very similar to sugar.
Life will be even sweeter this holiday season with Kai's Baking Studio. Their passion for a better quality of life is commendable and worth a try. Feed your family with desserts for the soul, heart and mind. Connect with Taneka Walker's brand on Instagram as @kaisbaking and online as www.kaisbaking.com. The Houston flagship location can also ship orders to you. Kai's Baking Studio also offers wholesale opportunities. Tis the season for a healthier lifestyle. 
Writer, C. Scott is a mom, authorpreneur, and social worker. Follow her pen on Instagram as @curls_coils.
All images provided by Kai's Baking Studio