Lighthouse Ministries is making a difference in the lives of people in their community!
The Florida based private non-profit organization provides safe and supportive housing for those in the process of moving from emergency shelter to economic stability and permanent housing.
Lighthouse Ministries, a transitional residence and house of hospitality with a 150 bed capacity also offers free day care to the residents who have children living with them at the center.
Please tell our Sheen readers about the Lighthouse Ministries Thrift Shop and what can people purchase?
The Lighthouse Ministries Thrift Shop is available for that in need and stocked with items generously donated by the community. The stores receive needed clothing for work and school and household items and furniture to help establish residents who eventually transition from the Lighthouse Transitional Residency to their own home.
The Thrift Shop accept donations of gently used items ranging from clothing, jewelry, collectibles, toys, house wares and some furniture.
What can we expect from the founder of She Exist?
Lighthouse Ministries' amazing work in the community is also reaching globally. When founder Janie Van Throo, founder of Sisay Cosmetics in Belgium heard the news of the organization's efforts to help its community, she immediately sprung into action with coordinating a generous donation of shampoo and conditioner (currently enroute) to the residents at the transitional housing center. Lighthouse Ministries will team up with She Exist, founded by Janelle Harris to provide coaching, consulting with leadership and personal development to the residents at Lighthouse Ministries.  "We are excited to share the She Exist Model and our Mentorship Program to these amazing women at Lighthouse Ministries," says Janelle Harris. "She Exist is dedicated to supporting people in developing healthy lifestyles leading to employment and independence," adds Harris.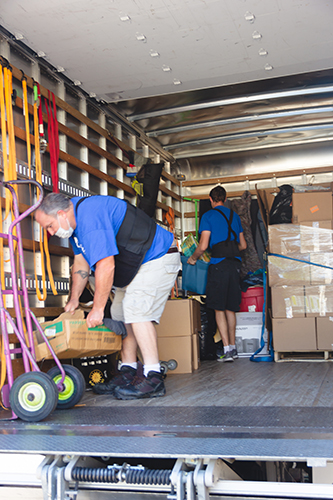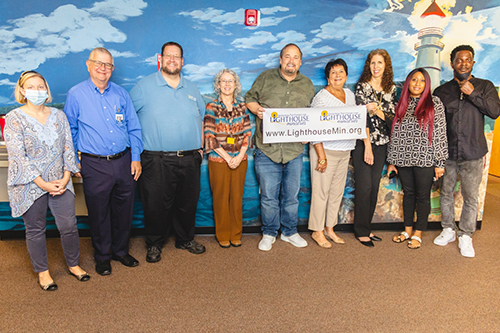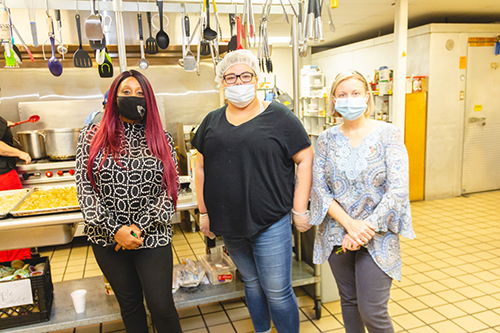 "The mission of Lighthouse Ministries is to provide hospitable shelter, transitional living and services for the homeless," says Lighthouse Ministries, CEO, Steve Turbeville. "With organizations such as She Exist and Sisay Cosmetics already on board to provide resources to Lighthouse Ministries; these incredible acts of kindness show that mankind is here on this earth to share and give to others in need." A sizable percentage of the women who have moved through the Lighthouse Ministries' program have succeeded in securing financial stability and permanent housing.
Where can we find you and where can people donate?
For more information or how to donate to Lighthouse Ministries, click here.
Lighthouse Ministries is located at: 215 E Magnolia Street Lakeland, FL 33801 /Tel: (863) 687-4076 mail: info@lighthousemin.org
Mailing Address: P.O. Box 3112, Lakeland, FL 33802
All images by Nicole Jack Photography