When I tell you lip products are here to steal the show this summer. Besides the obvious, there are trends with every season when it comes to lip colors but this year, I'm fully embracing change, being bold, and making a statement.
I've been loving three specific brands when it comes to lip products. Those three brands? C.I.D.Y, KISS New York Professional, and InnerSoul. Find out why I love these brands with the many lip products I am sharing with you today. Trust me, you'll thank me later.
Lipsticks
KISS New York Professional: I am obsessing over these lipsticks from KISS. These are the Fierce Creme Lipsticks ($4.99). My favorite shades have been Sangria (left), Moody Brown (middle), and Fuchsia (right). These glide on to absolute perfection. I think the colors are perfect to summer. Sangria is such a fun, bold lipstick to rock. I found myself gravitating towards this lipstick a lot, I cannot stop! Moody Brown is the definition of a classy colored lipstick. I believe it would look stunning on all skin tones. Lastly, Fuchsia has been my go-to when I just want a little pop of color in a makeup look.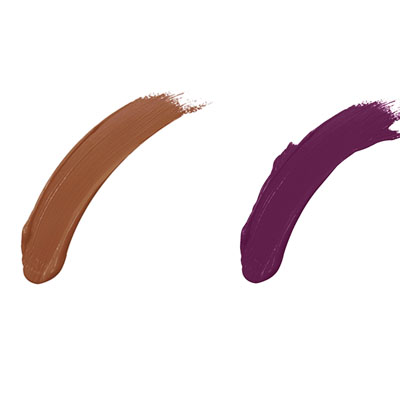 C.I.D.Y:  If you're a loyal reader of SHEEN, then you know we love C.I.D.Y makeup products. Their Liquid to Matte Lipsticks ($18) are the absolute truth! My two favorite colors at the moment are Philadelphia (right), a deep plum color. It's a definite eye catcher. I've also been loving Memphis(left) it is such a unique color. It's hard to explain, just trust me when I say the color swatch does no justice, it's even more beautiful in person and on the lips.
Lip Gloss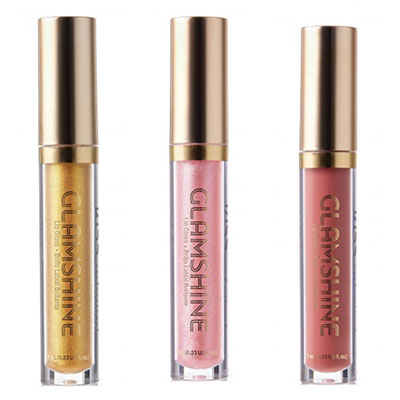 KISS New York Professional: When KISS released their Glam Shine Lipglosses, I was super excited to get my hands on it. They are not sticky on the lips at all (which we all know we hate in a lip gloss). It glides on to perfection and provides that extra shine that I love! I'm obsessing over Gold Spot (left), Pinky Kinky (middle), and Cosmic (right). Gold Spot has quickly become one of my holy grail lip glosses. I love the gold color in it because I think it makes my lips look more plump. Pinky Kinky was just too good not to include. It's perfect for me because it gives a hint of color to the lips on top of a lipstick or on its own. I'm always on the go so when I want just a little something for my lips, this is my go-to gloss. I always get so many compliments when I'm rocking the lip gloss in the color Cosmic. It enhances the color of my lips effortlessly. It reminds of of a mauvey-rose color, which I love!
InnerSoul: Another holy grail lip product of mine is this Vegan Velvet Matte in Yolo by InnerSoul ($18) I love that I can wear this lip color with pretty much anything. I cannot rave enough about this product because it took me a long time to find a vegan lip products for the lips.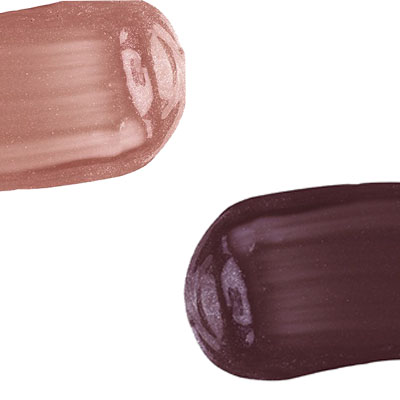 C.I.D.Y: The Hydra-Gloss Lip Glosses ($12) from C.I.D.Y are amazing. Let me tell you why, the two products I was lucky enough to try, Charlotte (top left) and Cape Town (bottom right) are beautiful shades. I naturally gravitated towards Charlotte because I have so many great memories there but this color did not disappoint. I love Cape Town because the color is exactly what comes to mind when I think of Cape Town. I love a purple/berry lip so this one was right up my alley.
Lip Liner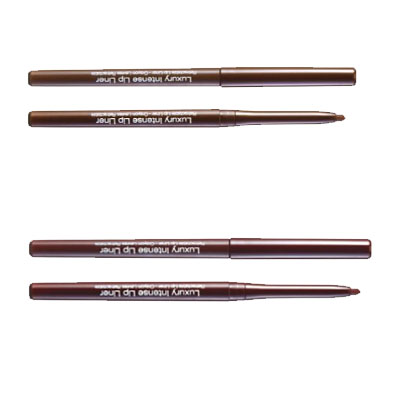 KISS New York Professional:  You know I couldn't curate an article all about lip products if I didn't include lip liners. I was someone who never used lip liners, I just assumed lip liners and I were not a match made in heaven. Now, when I figured out how to rock lip liner, the game completely changed. I have been loving KISS' Luxury Intense Lip Liner ($3.99) this summer because they glide on easily and are super long-lasting. My favorites at the moment include the shades: Dark Brown (top) and Dark Plum Purple (bottom).
KISS New York Professionalis available at
beauty supply stores nationwide.
Click here for more information on C.I.D.Y Makeup.
For more on InnerSoul, click here.