Actress, Lexi Underwood has quickly become everyone's little obsession in her latest portrayal as Pearl Warren in Hulu's new hit series, Little Fires Everywhere. Pearl, the daughter of an artist named Mia (portrayed by Kerry Washington) is your typical teenager navigating her way through high school and discovering more about herself in all she's introduced to in her new environment. We caught up with the young star on the rise to discuss her experience on this project and what we can expect to see!
Tell us about your role in Little Fires Everywhere.
I play Pearl Warren. She's a 15-year-old girl who has basically moved around her entire life. She's always been in the dark about her truth and where she comes from. She's never really known why they moved around so much or why they lived the way they lived. She's always secretly craved this sense of stability, having a home, and being a normal kid. When they get to Shaker Heights, Ohio and meet the Richardson family, (who basically embodies everything she's dreamed of) she easily becomes so infatuated with all they stand for, especially Elena Richardson (portrayed by Reese Witherspoon). I feel as though Elena is the true embodiment of the ideal mother that she wants. Her mother, Mia Warren (portrayed by Kerry Washington) doesn't necessarily always listen to her or give her that motherly love and care that Pearl needs. When she's with Elena, Elena gives her exactly that. She immediately falls in love with everything Elena does. Pearl begins to believe that if she acts a certain way or dresses a certain way (based on the people around her), she will eventually have the life she's always craved.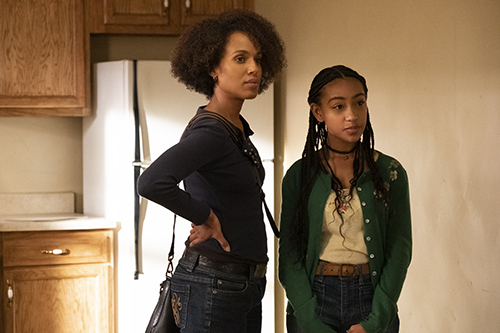 How were you able to connect with your character in order to bring her to life on screen?
For the connection process for Pearl, I actually made a playlist as Pearl. I made playlists of songs that I thought Pearl would listen for each moment. For those moments that she would get sad, there were songs I put together for that feeling and same for when she was happy. I listened to those playlists right before scenes. I also wrote poems as Pearl because she is a poet. I wrote poems about other characters, Shaker Heights, and that helped me tap into her character. It helped me achieve those feelings she has during these scenes.
How would you describe your overall experience filming this project?
It was a dream come true. It's just such a lovely group of people. Kerry Washington and Reese Witherspoon are both so incredibly talented and to work with them was such an honor. They're such incredible human beings. They're both such giving actors. During scenes, they kept the atmosphere light. They always stepped up to give you their all so that you could give your all in scenes. It was such a fantastic experience.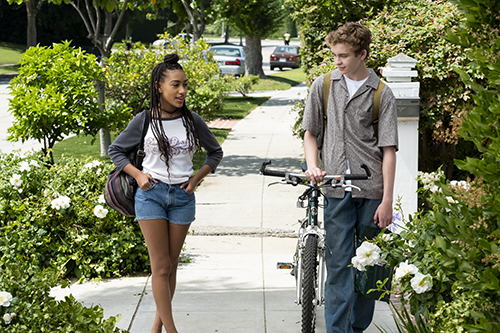 What can we expect to see this season on Little Fires Everywhere?
A lot of drama and a lot of fire (laughs). It's simple. Without spoiling, so much is unfolding. We're going to begin touching on important topics and issues that have been happening in America since I mean, forever! Things get messy but that's what makes the show so timely, we're talking about real issues. No matter where you come from or how old you are, you can look at these characters and relate to them in someway.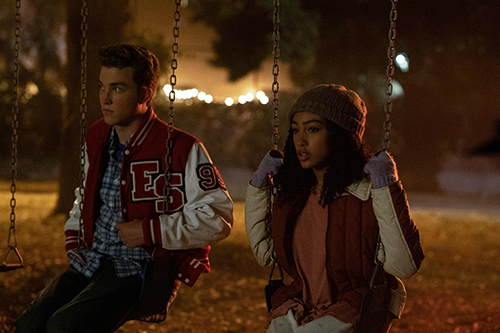 Is there anything you're currently working on you could give us insight into?
I have some exciting news that I'll be sharing soon. In the future, I have my own production company, Ultimate Dreamer Productions. Ultimate dreamer means an audacious visionary and that means that whatever you set your mind to or your heart to you can achieve it. I've been working on that a lot and I've got exciting projects that will be coming out soon!
For more on Lexi Underwood, follow her on Facebook, Instagram, & Twitter.