Valerie Lloyd shies away from talking about herself and her success, but that only makes her story and her work even more special. A native of New Jersey, Valerie settled down in Tampa, Florida where she was part of corporate America until three years ago. Relying on a strong foundation of faith and her desire to make a positive impact on the world, Valerie launched a residential cleaning service—Clean Sweep—and hasn't looked back since.
Today, Valerie works with women from all walks of life who need work and guidance as they reshape their lives. Her mission is to empower, educate, and equip women with the tools they need to succeed. She does that and so much more through Clean Sweep, which is why it was such an honor to sit down with Valerie for this Sheen Magazine exclusive.
Who is Valerie Lloyd?
A driven and compassionate entrepreneur serving Christ by creating a community of professional cleaners collaborating in a competitive commodity. I strive to make a healthy and life-giving experience for my team and clients.
I am originally from New Jersey and moved to Tampa, Florida in 2005. I feel more at home in sunny weather. I went from an employee to an entrepreneur 2.5 years ago and have a background in sales, marketing, and science. I left the corporate world to launch Clean Sweep, a woman-owned cleaning business designed to empower, educate, and equip women with the tools they need to succeed.
Aside from running Clean Sweep, I have a passion for biochemistry and cooking. I love spending time with my family and traveling to international destinations where I can immerse myself in new cultures and traditions.
What inspired you to start Clean Sweep?
God! Starting my own business honestly wasn't on my radar. I worked in corporate America in a male-dominated industry that was financially rewarding but the money didn't make up for how I was treated and the little respect I was shown. I was miserable and dreamed of being part of something uplifting rather than competitive. I prayed tirelessly at the alter for God to show me my mission. Then, one day I overheard that I was about to be fired from my job. I took this as a sign.
Clean Sweep was born from extreme pain and a need to earn an income. I never saw its growth until I started listening to sermons while I cleaned alone. I meditated on why I was given the opportunity and then God placed several women on my path who needed work. As my team grew, Clean Sweep expanded and is now my way of making a positive change in the world.
What does a typical day look like for you?
Running your own business is a lot of hard work. I do everything—all the scheduling, coaching, empowering, engaging, reviewing, and customer service.
Can you elaborate on the Clean Sweep mission?
Our external mission is to give life and care where it matters while giving gratitude.  
Our internal mission is: "We serve. We exceed. We ensure. We strive." We serve contractors with respect. We exceed the productivity standards of our industry. We ensure our contractors are part of a sustainable community. We strive to create systems for contractors to reduce stress and offer more quality time doing what matters most.
The purpose of our agency is to coach and create opportunities for contractors to start businesses of their own.
What advice would you give someone who would like to achieve success like yours?  
Build your foundation on faith and surround yourself with people who believe in you.
What does success mean to you?
I used to think success was financial. Now that I'm approaching my third year as a businessowner, I realize that success is more about helping people feel cared for and making a pathway to success. Success is making a small difference in someone's life by continuing to sow seeds of hope and offering grace.
What sense of purpose do you draw from your culture and your community?
I've learned that you can make your mess your message. As a woman from the lower middle class with a reckless past, I've learned that anyone can change their path if they apply themselves. My journey as a Christian also has a lot to do with where I am today.  
How do you use your expertise to empower women?  
I have experienced so much self-development in my business, social skills, and spiritual life over the years. I mentor and share what I have learned while giving women access to the same materials and opportunities. I act as a coach and advocate for disadvantaged women so that they can learn and take the steps to support themselves.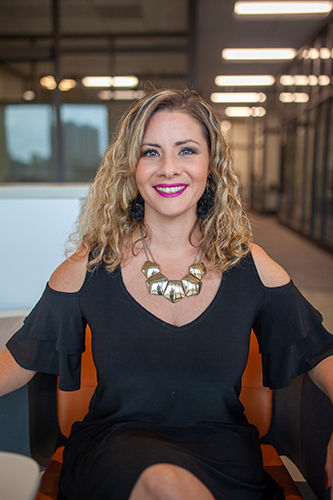 What would you like your legacy to be?
As someone who made a difference in her community and as someone who built a community for cleaners who are respected by their clients and who set healthy boundaries on their paths to success.
Testimony from the founder of She Exist :Janelle Harris as she quotes." Working with Val has been such an inspiration and a push for me . Valarie makes me believe the sky is the limit as a business entrepreneur."
All images provided by Valerie Lloyd