After graduating from Dillard University Meme Kelly decided to launch her career in cosmetology.  She worked a daytime career in public health while working in the beauty industry part-time.  In just two years she built up her cosmetology clientele and decided to leave her full-time job.  Fast forward to ten years later and Meme Kelly has maintained her beauty career that specializes in youth hair care.  Her love for kids and their hair care has fueled her brand of Silk Me Kids.
Meme's hair care line specializes in healthy hair care/repair, growth/moisture retention, and unmanageable hair.  "Our best seller is our Silk Me Kids Mane Moisturizer. This product adds moisture, softness, and curl definition," Meme states. "It's great for natural styling and to pop those curls," she adds.  Even during the pandemic, Silk Me Kids is still striving as a top contender in the beauty industry.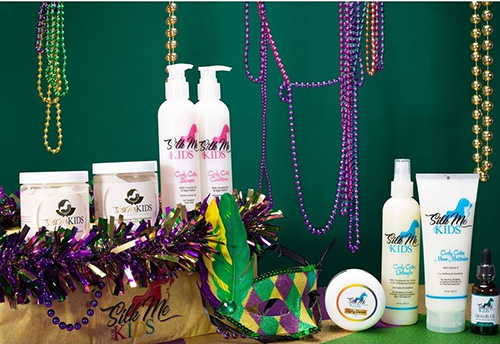 "Honestly, the pandemic has had a positive effect on my business. We were forced to close for 2 months so I was able to strategize and leverage social media by marketing my business," she continues.  Many business owners may have folded due to lack of motivation but Meme continues to pave her own lane.  "My motivation comes from wanting to meet the needs of our kids. The smiles that our products put on kid's faces makes it all worth it and warms my heart," Meme explains.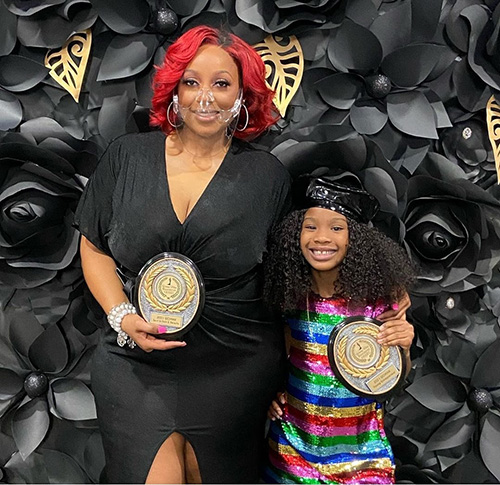 Silk Me Kids is taking the beauty industry by storm.  In 5 years the brand plans to increase its brand ambassadors, increase inventory and also have multiple kid salon locations.  Meme also plans to diversify the brand by expanding to incorporate boys into their target audience.  Meme Kelly is a trailblazer who is determined to always shatter the glass ceiling.  Her drive for success has been key to her beauty empire.  
She's empowering young kids to love their beauty on their own terms.  "Beauty is something that is seen within. At our salon, we cater to transforming kids' hair and making them feel beautiful about themselves," she states.  Her Black Girl Magic is increasing self-esteem among young kids everywhere.  Connect with Meme Kelly of Silk Me Kids online and on social media. 
Write, C. Scott, is a mompreneur, blogger, editor, ghostwriter, and more.  Share your comments on this feature below.  Follow C. Scott on Instagram as @curls_coils and also @mysweettealife.  
All images courtesy of Meme Kelly