Giving back, building, rebuilding, and being the change that our community needs perfectly describes exactly who Chicago's Own Perdure Carter, CEO and Managing Broker of Dream Spots Leasing and Sales is in a nutshell. With him, Realty is so much more than just about real estate or physical property. Carter started Dream Spots Leasing and Sales 10 years ago with just 10 agents. He's now at 100 agents and has over 19 years of Real Estate experience and he is only 40 and yes, much of what he does can easily be condensed to a definition that simplifies what realtors do across the board: "a person who acts as an agent for the sale and purchase of buildings and land; a real estate agent." …and, yeah, Carter does that extremely well.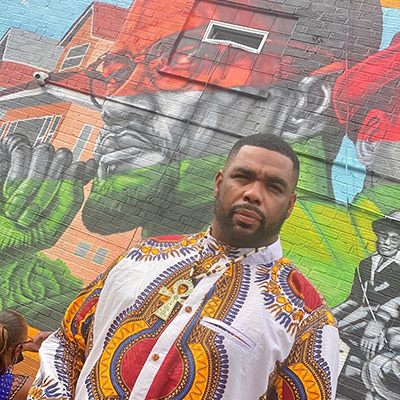 The real jewel in this story is what Carter does with his success in Real Estate. The company is heavily involved within the community through food giveaways and nurturing individuals into careers, not just jobs, that offers sustainable income and the opportunity to really live life and live it to the fullest.
If that wasn't enough, Dream Spots Leasing and Sales offers a Brokers Scholarship Program. Additionally, the company's focus is helping investors rebuild economically challenged communities by offering a flipping program. CEO Perdure Carter is also a part of the nonprofit organization, Make-A-Wish Foundation Scholarship for South Shore.
Here's what he's up to now, as if he doesn't already have enough on his plate. On Thursday, July 30th at 5:00 PM, the Leasing & Sales Community, and all their family, friends, and supporters, came together while socially distancing themselves at Dream Spots for their 10 Year Anniversary MURAL REVEAL located at 7600 South Jeffrey, Chicago, IL. It's a celebration for the community and a thank you to the South Side of Chicago for being such a gracious host to Dream Spots. The mural is paid for by CEO Perdure Carter and it is a dedication to our communities, legends, unity and the South Shore area. The reveal is more than a black owned office celebrating its 10th anniversary. The reveal is about creating a landmark within the South Shore area that hopefully will last for an eternity attracting tourists and "fans" from around the world.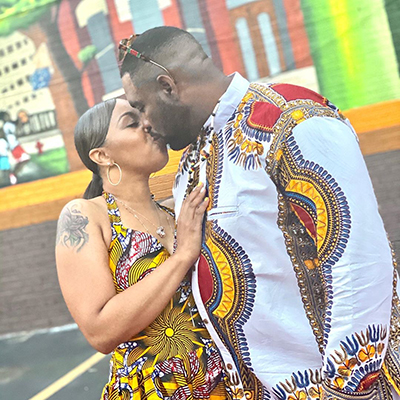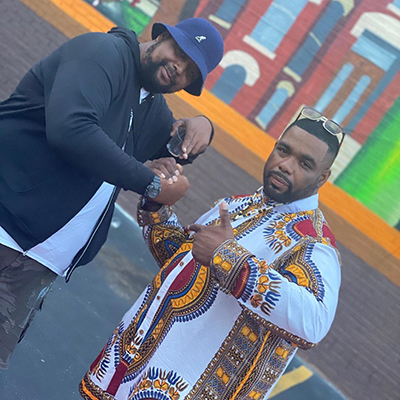 "The mural was important to me because it's a constant reminder for the community of black greatness! People who look just like the people of the community who have accomplished great things and moved us as a people forward. I also incorporated some south side cultural into the wall; black Wall Street and other great history we have been able to accomplish as a people. I think the Mural "The black dream" brings hope; unity and inspiration to all in the community." said Carter.
The mural was designed by well-known artist Rahmaan Statik of Chicago. Statik is quickly becoming known for many notable murals across the Chicagoland area.
"Chicago is a world-class city that deserves world-class art. The black south side of Chicago needs more quality murals and landmarks that represents our community by people from our community. An abundance of murals and landmarks within our community can raise tourism, tourism can often create a demand for more businesses. More businesses can raise property value." said Statik.
Follow Rahmaan Statik on Instagram today!
Click here to follow Perdure Coach Carter on Instagram.