Marvel has done it again and today they are bringing us the story of LOKI as a comic series. As one of Marvels great action-packed characters, LOKI is giving fans all the thrills that they have been missing from Marvel Comic Universe. As many marvel fans were saddened with the ending of The Avengers: Endgame film, they can now be rest assured that they have not been forgotten, Marvel Comic has been seen in households since 1939 thanks to the late great Stan Lee. Lee has given us characters like Iron Man, X Men and Black Panther. MCU has been able to bring comics to life in a real way, giving supporters something to look forward to each time a new character comes to life. Disney+ is the new home of all the MCU films and series since its debut in streaming service land.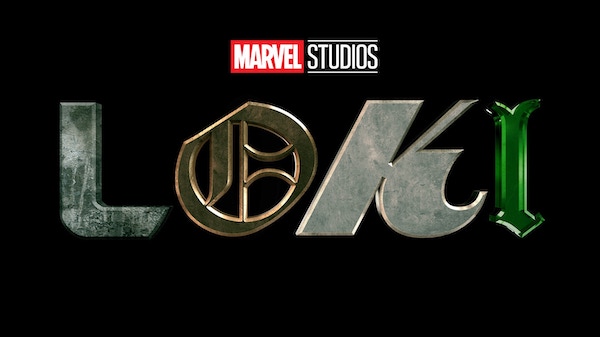 LOKI known as the God Mischief, played by Tom Hiddleson will take viewers on a journey of his character post Endgame film. Disney+ series features a phenomenal cast including Wunmi Mosaku (who is known as Ruby Baptiste in HBO's LoveCraft Country) who plays Hunter B-15, a devoted hunter who vows to take down her enemies.
"I got a call in the middle of the night saying that I have been offered the part in LOKI and I had no idea that I have auditioned for the part in LOKI. I had auditioned for a top-secret role, and I didn't know who, so it was quite a shock because I didn't know. But since Black Panther I wanted to be a part of Marvel Comic Universe (MCU) and when I got that call, I was very overwhelmed and very happy."
The series also features Gugu Mbatha-Raw (who is known as Kate Murry from the hit film A Wrinkle in Time) who plays Ravonna RenSlayer, a former hunter who moves up to become a respected judge and oversees LOKI variant investigation. She says,
"It's lovely because people are so excited about this show and the scope of the Marvel Universe is so huge and there are so many fans looking forward to this. So yes, it feels really lovely to be joining the gang."
On playing Hunter B-15 Mosaku says, "I just loved the character, I was like B-15 I'm down. I love her already. She famitable, strong, robust, capable, powerful, and she doesn't pull any punches. She is authentically her and there is no such thing as code switching or trying to make things nice, she is just 100% her. We stunt training and drill training every day on what the TVA would have gone through so that we would have a physical vocabulary for all of the members of the TVA. That was helpful getting into that physical element of her and moving as her. You feel more and more as her as you walk through the world as her."
MCU has been able to show us heroes and sheroes of many kinds and in 2017 Black Panther gave Black culture a new reason to dance into theaters and showcase Black pride to the comic world. LOKI is also adding to the feels and celebration with Mbatha-Raw and Mosaku as not only black leads, but female leads too. Raw says,
"It's great. I have to say that it feels wonderful to play a character like Renslayer who is powerful, and she is very well respected. She is in a position of authority as a judge and that's really exciting to get a chance to do some action as well and as you said get a chance to be one of the female power figures of the MCU is really cool"
Mosaku says, "It's really exciting and I have no idea how the world will respond to her, but I hope that they love her as much as I do. I feel like I do my best and I hope my best is good enough. It's having someone who looks like you and sound like you is still someone who is important to see. I don't feel pressure, I feel grateful actually because I wish I had that, and it feels good to know that me and all of my flaws will be that for someone else.
Female power is taking over the film and tv industry. Director of season 1 of LOKI, Kate Herron adds, "It feels awesome. I have always wanted to work with marvel. I love Shondra and sci-fi and it's just one of those things where I wanted a chance to work on that and I think marvel working with some amazing women like me, DaCosta, Kate Shortland and Chloe Zhao, I just feel like it's a cool club to be in. So yes, I'm very happy to be directing LOKI."
Watch season 1 of LOKI now streaming on Disney+.