Food is for the soul. It can warm your heart on a cold day. It can also soothe your memories from childhood, relationships and beyond. Seasoning aids in creating a great meal. Foodie lover and YouTube content curator, Rhonda Kennedy, merged her passions for food, healthy recipes and trendy content all into one brand. With the pandemic many people have found more solace in their kitchens and Rhonda honed into cooking with flavor but with a healthy focus.
We can enjoy our favorite meals; and they can still be savory with low sodium seasonings and ingredients. In many communities of color we see hypertension and diabetes as a leading cause of death. Rhonda Kennedy has found our happy medium with the creation of her low sodium mixes. They lack sodium but are high in taste for any meal recipe. Here's more on her flavorful brand, inspiration and content curation for the culture:
Tell us about life as a content creator.  How have you used that skill for your seasoning brand? 
Life as a content creator is complex, demanding and extremely fulfilling. I started creating content in August 2019. I didn't know how to edit videos or create catchy captions but I was patient with myself as I learned. By the time "Good As Can Be" launched in October 2020, I was well versed in taking photos and what it took to grow an Instagram account.
What motivated you to create a seasoning line? 
I was motivated by my YouTube community. I'd release cooking videos and the comments would be filled with requests for low-sodium options. The comments usually came from people who were on strict low-sodium diets for health reasons.
How are your seasonings helping others to create a healthier lifestyle? 
The seasonings motivate people to cook at home and try new recipes instead of eating fast food. Also, many of my customers have traded in store bought salad dressings to make their own featuring my seasonings.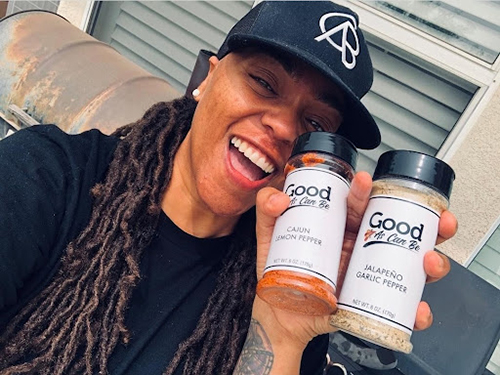 What type of meals are best supported by your seasoning blends? 
My seasonings work well with grilled/seared or fried seafood, avocado toast, roasted vegetables, spaghetti, lasagna, hamburgers, pork chops, salads, homemade dressing, soul food (sprinkle some jalapeno garlic pepper on top of your mac n cheese). Honestly, they both fit in with whatever you LOVE!
What are your aspirations for your seasoning blends? 
I aspire to expand to five seasonings and create multiple cookbooks that showcase various ways to use them.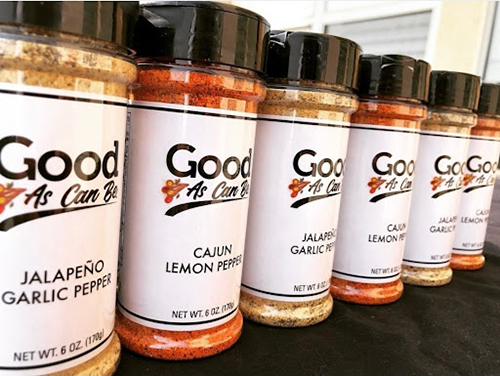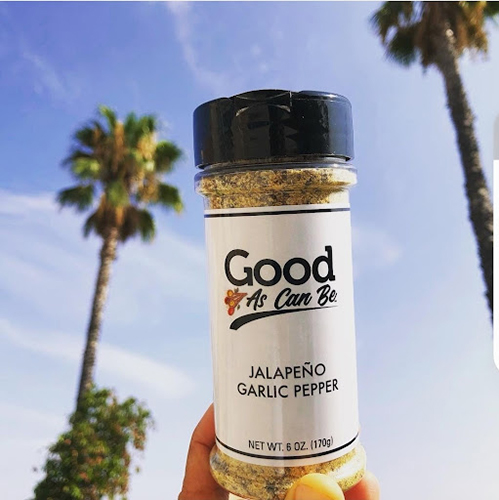 How can people connect with your brand? 
YouTube, my Instagram, Good As Can Be Instagram, and website.
Rhonda Kennedy is empowering us in healthy ways as we enjoy treasured food recipes for the soul. Connect with her brand to learn of her restocked seasonings that are perfect holiday stocking stuffers and thoughtful gifts. 
Writer, C. Scott, is a mompreneur, social worker, educator and lover of all things literary related.  Follow her online as @curls_coils.  
All images provided by Rhonda Kennedy