Writer, director, author, and producer, Mann Robinson has over 15 years of experience in the world of entertainment. Robinson is no stranger when it comes to having his work showcased on national platforms such as BET, UMC, and much more. Even during a global pandemic, the media mogul is here to let us know he has no plans of slowing down anytime soon. We recently sat down with him to discuss everything from lessons learned in this industry, his book A Look Into: Black Independent Filmmaking, and much more!
With over 15 years of experience in the film industry – what do you believe is the greatest lesson it has taught you?
The greatest lesson is really unfilm related. It is that you can accomplish anything. I hate to sound corny but that's it! You can say you want to do film and with the way things are set up now, you can actually do it! That's simply what it taught me.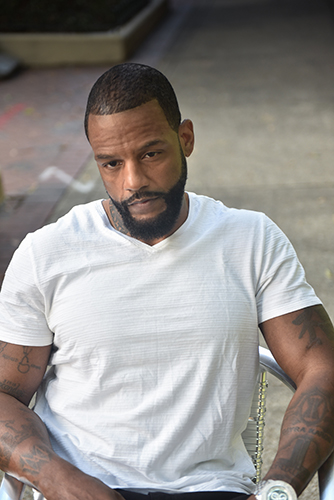 Tell us about the film, TURNT.
TURNT came about in 2014. I wrote it as a documentary because I wanted to hurry up and release something. I was working on another film. I didn't want to be that guy that was always working on something. I wanted to shoot a documentary, release it, and bam, go back to the film. I ended up interviewing a bunch of well-known rappers and singers and I came across Jamal Woolard, who portrayed BIGGIE as an interviewee for the documentary. He stopped me and said that it should be a movie. That's when TURNT was born.
Can you give us insight into your book, A Look Into: Black Independent Filmmaking?
Well, that book basically teaches a lot of fundamentals of film as far as camera work, lens work, distribution, and things like that. The main focus of the book is to point out the issues that Black independent filmmakers are going to run into throughout their journey. I discuss all of those things and share how I made it through them and how even those before me made it through the same type of obstacles.
What are you currently working on and what can we expect to see from you in 2021?
Well, I have a bunch of films coming up! We just shot Super Turnt which is TURNT 2. That will release this summer. It stars Torrei Hart, Harry Lennix, Jamal Woolard, Dennis L.A. White, and more! We shot a horror film last month, which stars Darius McCrary, Clifton Powell, Torrei Hart, and many more. Of course, I'm opening up a brand new studio called Mann Robinson Studios in Atlanta, Georgia. That will open this summer as well. The studio is hiring actors and filmmakers.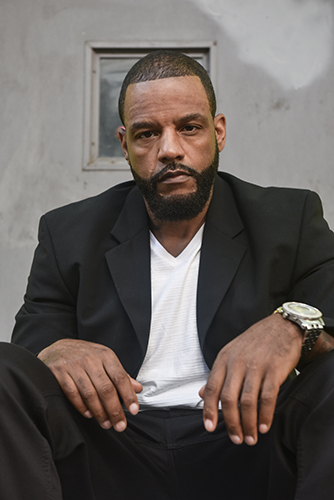 For more on Mann Robinson, follow him on Facebook, Instagram, & Twitter.
All images by Khaaliq Thomas Photography