Meet female boss, Joauna Tuck – the go to real estate agent located in Houston, TX. I had a chance to talk to Joauna about Houston's housing market and how COVID-19 has affected the real estate game.  She also gives insight on how to shop for the right home especially in a digital age.
How is the housing market during COVID-19?
The pandemic has re-ordered real estate markets across the board on an unprecedented scale. I have helped create so many new homeowners during this pandemic that it has been amazing. Low-interest rates on mortgages and the increase of working from home contributed to the eruption of the inflating housing market. Housing inventory reached an all-time low of 1.1-month supply in January 2021. Prices of existing home soared 16.2% in the first quarter compared to a year earlier, and in March, 39% of houses under contract sold for more than their list price.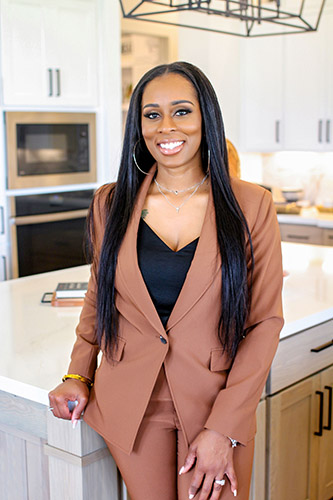 Do you believe there is a shift in home ownership from when our grandparents were buying homes?
There has definitely been a shift since my parents purchased to now. Usually, every decade or so the market changes. A lot of guidelines have changed but in a good way. The government has made it harder for any mortgage fraud to happen and also equal opportunity housing has made it so that anyone can live anywhere they want to.
Which market gives you the best bang for your buck when it comes to homes cost and land ratio?
So, I am licensed in the state of Texas however I truly only service the Houston and surrounding area. Houston has many great qualities and features in different communities. What it will all boil down to in getting the bang for your buck is the clients individual need. Some may not want a lot of land, some may want land, and some may want to be near the inner city, and some want to be on the outskirts. So, when it comes to the best market it's truly going to depend on what my client wants.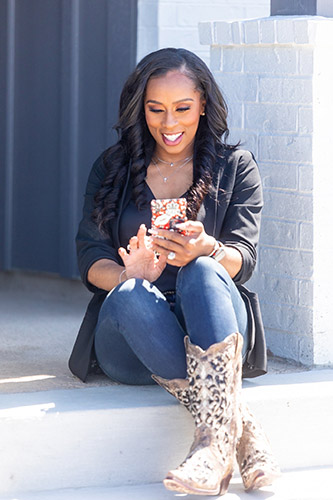 Why is becoming a realtor consider the new influencer?
Social media platforms, especially Instagram, are changing the way people buy everything including Real Estate.  Because social media is a platform used to market real estate agents now have to be influencers to capture the attention of entirely new demographics of clients, including buyers who weren't even looking in the first place. There's no denying that social media marketing has a much larger impact than traditional marketing does. Furthermore, it provides data and statistics that print media cannot. And since we know someone has to be exposed to something several times before conversion will happen, you want as many eyeballs on something as possible at any given time.  Which now means agents have to create content and add value to show their followers they are the best agent for them to work with. 
What percentage do Black women make up in the housing market?
Unfortunately, that pattern of homeownership and generational wealth building is broken for many black families. In the first quarter of 2020, 44 percent of black families owned their home, compared with 73.7 percent of white families, according to the Census Bureau. The gap is wider in some cities, with just 25 percent of black families owning a home. The homeownership gap between blacks and whites is larger today than it was in 1934, which is when the Federal Housing Administration [FHA] was established.
What I love about my career as a real estate agent is that I'm able to educate my community and build more homeowners and let them learn that this is the way to help build generational wealth. Being able to pass or an asset and not liabilities to your children and grandchildren is what creates the wealth.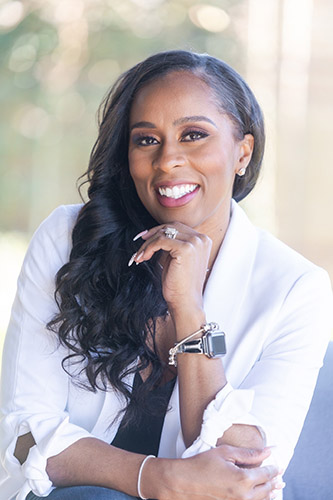 Is there money to be made in the housing market especially with everything going on economically? 
Yes, there is definitely money to be made in right now is a prime time to purchase. I have a Lot of investors also buying and using the home as a rental home which is now creating a passive stream of income
In order to win business and real estate you definitely have to stand out from the crowd. My values of being available, collaboration and open communication or three of some of the qualities that I bring to the table with my clients that allows them to trust me and want to do business with me.
Houston is a melting pot of so many cultures. I have lived here my entire life and never see myself leaving. If you ever visit and want to have a good time you definitely have to make sure that you eat, shop and enjoy a little bit of the nightlife.
All images courtesy of Joauna Tuck