If you're blessed enough to know Frankie Vegas, you already know the type of energy she's on. Born and raised in the city of Angels, Vegas has always been a spiritual person since she can remember. Getting her start in the music industry and as a writer of poetry and short stories, Vegas has made it her mission to live the most pure and authentic life possible, spreading that same spiritual energy to the masses and inspiring them to do the same. 
Shifting her writing career into entrepreneurship, Frankie is a hypnotherapist, spiritual warriors, and founder of her own spiritual brand titled WHO'S FRANKIE. The name itself represents who we all are deep down as humans, stripped of judgement when it comes to appearance, race, gender, and where we come from. The tagline? 𝔸𝕦𝕥𝕙𝕖𝕟𝕥𝕚𝕔𝕚𝕥𝕪 𝕔𝕣𝕖𝕒𝕥𝕖𝕕 and 𝕔𝕦𝕣𝕒𝕥𝕖𝕕 𝕗𝕠𝕣 𝕥𝕙𝕖 𝕤𝕠𝕦𝕝.
WHO'S FRANKIE contains a line of crystals, sage bundles, palo santo, incense, song bowls, bath salts, jewelry, and more. Sheen Magazine caught up with Frankie in downtown Los Angeles who arrived in her sleek, all-black outfit. Read below as we discuss her spirituality, the meaning behind WHO'S FRANKIE, helping others, what she does for self-care, and more!
How did you get your start in all this?
You know what, my mom and dad are both really spiritual people. My mom's always been into the other side, angels, and spirit guides. I feel like my dad's not from here. He's an extraterrestrial for sure. [laughs] The way he impacts people is very inspiring. For me, it definitely started from ground up. There was a point where I knew that's what I'm here to do, is to people on that path. 
When did you get the idea for WHO'S FRANKIE? 
Piggybacking on the fact that I've always been a really spiritual person, I studied hypnotherapy in college. I've always really wanted to help people heal in any way that I can. I found that I'm very empathetic when it comes to people's emotions and what they're going through that I end up soaking it in. It's hard to do that. Really, I wanted to create a safe space for people who are able to find tools that they need to heal themselves. That's the most important part: people work really hard to seek healing on a spiritual level, but really you got to do the work yourself. I wanted to be able to provide sustainable and ethical things, like crystals, song bowls, incense that's straight from Tibet and Nepal. Some really good stuff. Native American, handmade, sage bundles.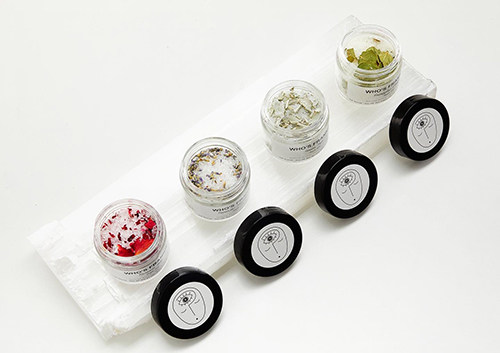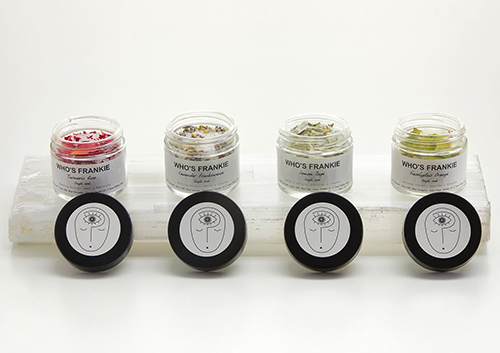 What went behind launching your own brand WHO'S FRANKIE?
The reality of it is there is a lot of hard work. You create a business because you want to avoid a 9 to 5, but you realize it's 24 hours. Once you create your own business, there's no breaks. You are the boss. You are the creator of it, so you always have to be the idea person, business person, financial. Really everything. Marketing.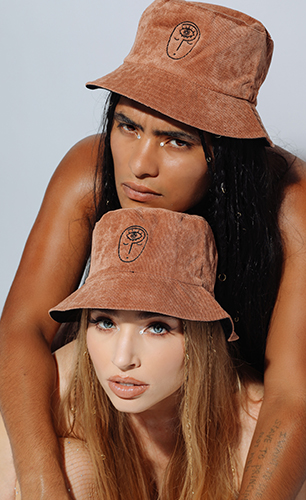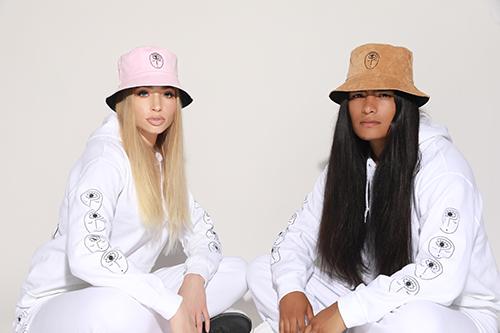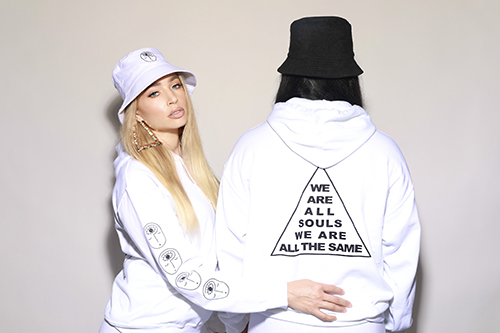 Why the name?
That's funny, I'm happy you asked me that. Because for me, people are always curious about. WHO'S FRANKIE represents the journey that every person goes through throughout their lives of searching "who am I?" Everyone wants to know who they are, who they're going to become. WHO'S FRANKIE represents who we are beyond the flesh, on a soul level. For me, WHO'S FRANKIE is who we are in our core. We're all souls, we're all the same. That's why my logo is very ambiguous. It's not catered to women or men, masucline or female. It's for everyone. Because no matter what you look like or where you come from, it's who you are on a soul level. 
Where can we get your products?
On whosfrankie.com. Also just got put on shelves at Unplugged Meditation in Santa Monica. It's the first place to carry my bath salt line. You can get everything there at whosfrankie.com. You can check out our Instagram, stay up to date. 
What does it mean to be a hypnotherapist?
Everyone always misconstrues it as making people quack like a duck, but that's more stage hypnosis. What hypnotherapy is is more on a clinical level. You work with psychologists to help people reach their subconscious minds, where a lot of our habits are embedded in us. You work with the subconscious mind to get rid of addictions, anxiety, pain management. Healing in that way. Throughout our lives, we create these things called knowns, which we go about our daily lives. Say if I put my shoe on the left foot first versus the right. These are all habits we all create throughout our lives. If you want to adjust that or alter it, you need to tap into the deeper part of your consciousness, which is the subconscious. Because you can't change that in your conscious mind or your waking state. You're not sleeping, which is unconscious. Your subconscious is a few layers below the conscious mind, where you're able to really rewire the way you do things.
How did you land in this space?
Same thing, seeking healing for people and wanting to be of assistance in that way. Hypnotherapy really seemed so interesting to me that clinically you can work alongside psychotherapists, psychologists, regular therapists of any kind and be able to shift the way people do things without heavy medication. A lot of meds that are given to people just mask the issue, but I wanted to be in the business of actually changing it. A homeopathic type of natural way.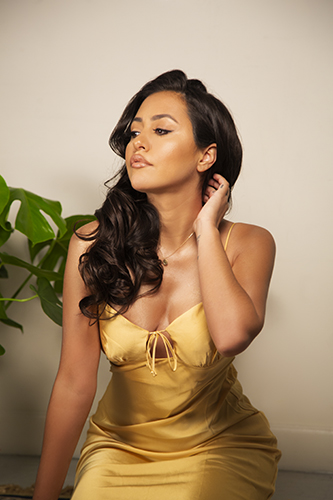 What does beauty mean to you?
Beauty is skin deep to me. I'm a girl who obviously loves makeup, hair, fashion, all those types of things of outer beauty. But to me, beauty is a soul. Soul beauty. 
What do you do for self-care?
I like to meditate. Be in nature, be with family and friends. Laugh, that's the most important thing for me. People have their skincare routines and that's all great. You can do as many skincare routines in the world, but if you're not taking care of you, that's not gonna do anything. All your stress is still going to come out of your pores and give you acne. If you're not happy, that's the most important thing from my self-care routine at least.
Talk about the children's book series
I'm writing a 7-part children's book series called the Imagination Series. It's touching base on spirituality as well, but in a non-aggressive way. It's explaining my own experiences with spirituality, but child form. It's reminiscent of Dr. Seuss style, where it's rhyming and very cute and sweet. Probably from newborn to I'd say pushing it about 10 or 11, but it's fun! It's something I feel can open the eyes of children who are still very pure. They're not jaded by life or the fact that people tell you, "you can't do this, you can't do that." I want them to know that anything's possible if you use your imagination, if you believe in manifestation. It's all rooted in that, it's going to be really cool.
What are you manifesting right now?
That's a tough one. I'm manifesting obviously successful outcome of everything I'm working on, but also health and happiness. Overall for my family, my friends. It's a hard time that everyone's going through right now, I'm very sympathetic to that. It's hitting us all really hard so staying healthy and hoping to be able to reach people.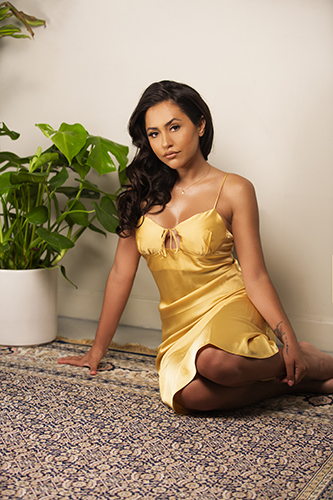 Anything else you want to let us know?
Follow me on my socials, @whosfrankieofficial for updates on the brand and my personal Instagram. Check out the Who's Frankie website. Hopefully you'll be able to find something to help you on your journey.