Admit it, we're a nation that loves to dip. It's a scientific fact that just about anything is better if dipped in chocolate. Or caramel. Or cheese. Or dressing. Or ketchup.
Even if we can't do the dipping ourselves, we can all find common ground in appreciating food that others have dipped or dunked for our pleasure.
That's part of the origins of Everything Dipped, which opened in the Los Angeles area in 2018.
Whether you have a birthday party, a graduation, a shower, a company or church event, or any occasion where food is served, Everything Dipped will gladly provide catering services as well as a selection of freshly-created dippable products.
Owner Ms. Monique has created an extensive menu of goodies that can be dipped in chocolate or other sweets, from fruit to pretzels to cookies. She's always open to other suggestions or special requests, and has dipped everything from chocolate-dipped slices of cheesecake to infused versions of spirits for adults.
She also offers all sorts of other types of tasty finger food, including cake pops; kabobs made of candy, brownies and fruit; and popcorn cones that are a perfect blend of sweet and savory.  She also makes gift baskets filled with chocolate-dipped strawberries plus a bottle of wine.
Ms. Monique has been enjoying the journey and hopes that she can show the world that her simple "Treats Before you Eat" concept can become a successful business venture.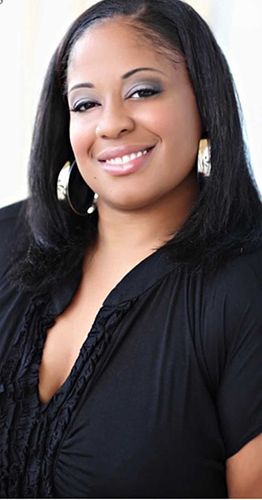 Why did you decide to do this type of business?
Partly because I'm a mom. When my son was getting close to 1, I looked around for treats and was surprised how expensive everything was. So, I figured out how to make my own.
Where did the name come from?
I was talking to a family member and said I wanted to make it so people don't have to go to different places to buy treats for their parties, since we can provide everything. That's when "Everything Dipped" became official.
How do you get your ideas?
I love creating. I'm someone who sees a dessert and tries to figure out how to create it myself. I also look for ways to make it so everyone can enjoy it, so I make sugar-free, gluten-free, vegan and other versions. I also like making things my customers have never seen but are excited to try.
 Besides the food, what's another important part of your business?
Customer service! Everything I do is based on offering personalized service. I need those referrals and repeat business. I've built a strong customer base because of this. Part of this also includes telling everyone I can all about my business. It's easy because I love what I do: making treats that make people happy brings me joy. I really like it when they come back for more.
What are some of the goals for Everything Dipped?
I'd like a storefront someday. This would be a perfect place to teach kids how to work and someday create their own businesses. I want to show people, including my son, what it takes to be an entrepreneur.  
Follow Ms. Monique and Everything Dipped on Instagram.
All images provided by Everything Dipped