ReddRoxx has been called a "Bad B*tch" a time or two and is proud to embrace what likely was intended as an insult.
"I feel that the term is more than just appearance which is usually what people base it on," she said. "To be a real bad b*tch, you need to have your life in order, and I'm on a journey to do that."
Luckily, the longtime radio personality, writer and social media influencer is inviting other bad b*tches (or those who hope to be one) join her on this journey of self-discovery, and she's given them tools to refine their inner badness.
ReddRoxx recently released "10 Bad B*tch Commandments," a guidebook for those who want to be successful in different areas of life, including those sometimes-scary occasions where they might be required to take the initiative, be assertive, rock the boat and get stuff done.
To help readers feel empowered, ReddRoxx shares strategies for finance, relationships, better mental health and better family dynamics. Book owners are encouraged to read, write, reflect and repeat, especially if they meet external or internal resistance.
She recently sat down to share her thoughts on the book, women empowerment and life in general.
How did this book come together?
It started as a personal project but turned into wanting to bring other women along. They can learn, relate and grow through what I share, but try these activities that focus on things like spirituality, motherhood, self-love and more.
What was one of the challenging parts of this project?
The chapter about self love was hard and required me to face some things I've tried to avoid.
What kind of reactions have you been receiving from readers?
I've been vocal about everything I've been going through and overcoming, and I know it makes some people uncomfortable. But then I have women send me messages in private about what they're going through and they want advice or need to vent. I'm honored to hear from them.
You've gone out of your way to help people in domestic violence situations. Why do you do so?
I have a duty to do this. I've survived situations that some people don't survive. I've developed unhealthy responses to some situations that I've had to focus on and work to change. It's important for me to help domestic violence survivors recognize their worth, get them out of unhealthy situations, and make sure they know they're not alone afterward when they try to deal with whatever trauma is still there.
What kind of advice do you give people? How about yourself?
For the second question, I tell myself to stop doubting myself. For the first time, I tell people to not give up. Even if you're the only one out there who believes in your dream, you need to keep going.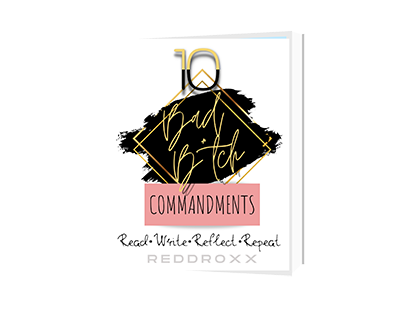 For more information, click here and follow her on social media @radioreddroxx