The song of the summer has just arrived and it's "Check" by Lov9 Khari! The Boston native is creating a name for himself in the music industry with his versatility and confidence. Khari's newest single "Check" is the club/summer anthem of the year, and there's more success on the way for the upcoming artist. Get to know Lov9 Khari and watch the official video for "Check" down below. 
Tell us who Lov9 Khari is. How would you define your style to those who are starting to follow your musical journey?
Lov9khari is exactly what its spelled out to be, a lover but with a dark side. I would say my style is very emotional and melodic but also unpredictable considering how versatile I am.  
Your single "Check" was just released and it's definitely a summer hit. What's the inspiration behind the song? 
The inspiration behind the song is simple the strip club. I wrote it before I even knew what the inside of one looked like. I feel like now when people listen to it, they can actually visualize the inside even if they've never been inside.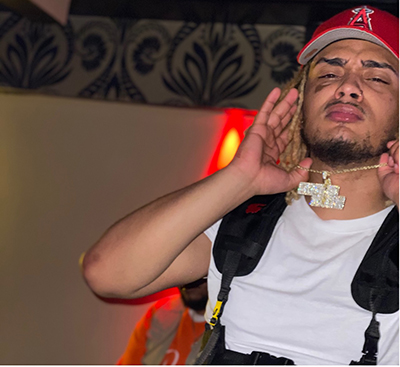 Who's your favorite artist right now? Is there anyone you'd love to collab with?
My favorite artist right now is myself; I honestly don't even listen to music unless it's me just because I wanna continue to get better and better there's always room to grow as an artist but with that being said I'd love to collab with PARTYNEXTDOOR. 
What's next for Lov9 Khari? Will there be new music soon? 
I don't really wanna say too much about what's coming up next for me but just know I have a lot more music coming very soon. You're talking to the biggest steppa of the year!
To learn more about Lov9 Khari follow him on Instagram and Soundcloud.
Watch the official video for "Check" below!
Images courtesy of Ada's Kids Artist Relations