"A celebration of culture with a taste of luxury…"
Camillya Masunda is the perfect representation of a determined woman on a mission that's a part of History. At an early age, Masunda fell in love with wine and noticed not only the lack of Black representation, but women representation in the industry as well. With the intention of changing the wine industry, Masunda and her family created Ebony Wine & Spirits— the only black-owned wine & spirits company in North Carolina. As a family-owned business, their purpose is to celebrate Black culture and use their wine as 'a trophy and a symbol of solidarity'.
Ebony Wine & Spirits is the only black-owned wine & spirits company in Charlotte. How does it feel to know that you're now a part of history?
It's feels absolutely amazing to know that we are a part of history. As crazy as some might have thought, to know that what we chose to do in this during a pandemic, I know it will be remembered; and the hope is to be inspirational to people that look like us. To be a part of an industry that lacks representation and take head on and truly be fearless to change and shape the future of wine was my ultimate goal.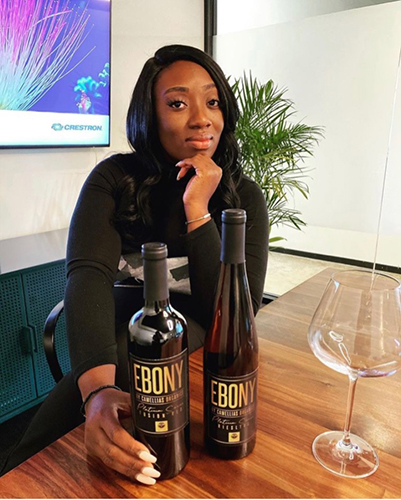 When did you know that you were destined to be a part of the wine industry? Tell us about your flavors.  
I knew I was destined to be a part of the wine industry when I knew I could no longer sit on the sidelines and be a spectator to something I loved…but didn't see anyone that looked like me or marketed to people who looked like me! Something was just pulling at me, I just couldn't sit and drink wine or go to festivities celebrating wine knowing that the industry was so disproportionately lacking representation, of unique black culture. Wine isn't just for this age group, or this tax bracket, or even this gender; it's a representation of good times and celebration and that should definitely be felt by all. 
Our current varietals are Riesling Moscato and Red Fusion.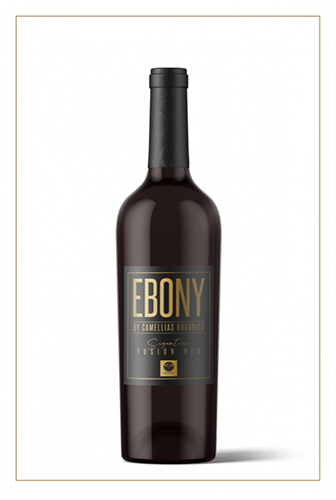 As a successful black woman, who was once a teen mom, how imperative was it to include your family in your business?
As a black business woman who was a teenage mother, I think it is imperative that I Include my daughter and my family within our business, notice I say our business because the point of business is to build a legacy and  build generational wealth, work ethic and integrity so that the people who are in your family that will come after you who have certain gifts will have the ability to use those gifts because of what you did to assure that the resources were available for them. Having my family by my side during this amazing time of building a vision that is truly built out of love is the most important part it's almost like the secret sauce when it comes to the people who create the best businesses. We are teaching the next generation our skills our tools and our vision. Most importantly we are teaching them to dream big and dream in color, which allows them to have the skills to bring their dreams to life. It's all about legacy. 
What steps and plans did you create to make sure your vision for Ebony Wine & Spirits came to life? Any advice for women who aspire to be in the wine industry? 
A few steps that I took to assure that Ebony Wine and spirits came to life was planning and preparation. I am a student of wine but most importantly I'm a student of business, so I was constantly studying the industry and I am still constantly studying business, the wine industry and trends within the market to ensure the Ebony Wine and spirits is a lasting name and brand within the industry. 
My best advice for women who are looking to get into the wine industry is to find something about wine that they truly love and to discover their purpose when it comes to getting into the industry. Purpose makes everything that you do lasting, I don't believe that the wine industry is something that is simply easy to get into, but I do believe what makes the industry so amazing is that it's room for everyone who really wants to be in the industry to create a lane of their own.
All images courtesy of Role Model Publicity & Ebony Wine & Spirits