We all know beauty and skin care is some the top things women care about now a days. From dark spots or dealing with past acne scars. I'm always looking for new products for my skin to get that natural glow and reduce my dark skin spots. And I think I just might have found that with Minimo Skin Essentials. I decided to get to know the company a little more and you should too.
What made you start a skincare line?
Minimo Skin Essentials was founded on a deep obsession with the power and value of genuine natural ingredients and how they can do wonders for the skin. I began researching skincare solutions from natural ingredients in an effort to solve my own personal skin problem that a lot of other women also face: hyperpigmentation after childbirth. I wanted clear skin, but not at the expense of toxic or low-quality ingredients.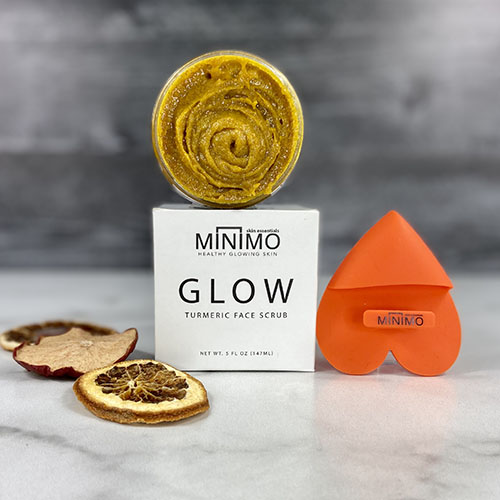 What's something most people don't know about their skin?
Hyperpigmentation, acne, and uneven skin tone all have the same root cause- the body being imbalanced. Minimo products are formulated to be pH balanced and work to bring stability back to the skin by speeding up cell turn-over in areas affected by hyperpigmentation, balancing the sweat and oil glands that contribute to acne, as well as delivering nutrient-dense botanicals that keep the skin youthful and glowing.
How do you balance running a successful & growing business along with a family and having me time?
I never lose sight of my priorities. I have a clear vision in place for every area of my life. I write down my goals, as well as how I plan to reach them, and read them aloud every day. Having faith in God and giving my all as a parent always comes first, and that foundation shapes how I manage business & personal life, and deal with the challenge that arise day to day.
Generational wealth has become a big topic among millennials. What are you doing to have generational wealth within your family?
I'm so excited to see the concept of generational wealth taking over the millennial community. It's not just important to pass wealth on to our legacy- there has to be knowledge of how to handle wealth responsibly. You can give a child an allowance, but that doesn't teach them how to manage credit, pay bills, or invest. As my son gets older(he's currently 4), I fully intend on involving him in all aspects of the multiple businesses I manage, home finances, and real estate ventures so that he truly grasps an understanding of how to go from a concept or idea to substantial wealth.
What's your favorite product out of your skincare line?
The Miracle Mud Mask is my absolute favorite product of Minimo Skin Essentials and I love having a little at-home, spa "me time" by incorporating it into my weekly routine. Most mud masks on the market dry with a crunch and are difficult to rinse off. The Miracle Mud Mask stays soft and soothing on the skin, but you still get the gentle detox anddeep-cleansing of the pores. The Miracle also has a fragrance aroma from organic cinnamon, which makes each use a pleasant experience.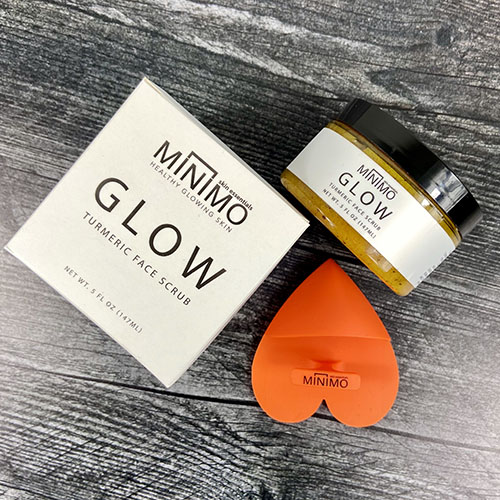 When did you realize you came up with a great product for people and that you should sell it?
I created the Glow Turmeric Scrub to deal with my own struggles with hyperpigmentation and found it to be a life-changing product for me. I wasn't sure if there was a big market for it or if anyone was suffering with hyperpigmentation to the same extent that I was, but after launching the product on Etsy in 2016, I had my first order 2days later and the sales kept multiplying after that. I knew the product was an absolute hit when reviews and incredible before and after photos started rolling in. 
All images courtesy of Minimo Skin Essentials