Most of the time we don't look like what we've been though.  Model consultant, shares lifes obstacles that she had to overcome before hitting the red carpet.  Today, she's her live life like it's GOLDEN and wants to tell the readers why it's important to take time to for self-care.
I am a single mom, with many scars I wore deep within.  So many years, days, and nights I have cried because I felt defined by my circumstances and rejections in life, that I wasn't good enough.   I tried to hide the weight of my challenges deep within, like losing my home, was in an abusive relationship that caused me to go through a state of depression and as a result, I lost 20lbs in a week and half. I was told I was fat, short, was being bulled, tried to commit suicide, and among other things.  I mentally stopped living.  I couldn't bare my pain any longer.  I broke down and cried, my daughter came and wrapped her arms around me, saying, "Mom, it's not your fault.  We will get through this.  God will provide and things will get better.  Please don't cry.  I appreciate everything that you are doing, and love you so much!"  It uplifted my spirit.  I decided to keep pushing for us. I am in the process of rebuilding my life. I couldn't allow the challenges, obstacles, and negativity in my life to stop me from living on purpose.  My daughter and I depend on each other.
I am a woman of many gifts and talents.  I believe in order to survive in this world; you have to have multiple streams of income.  I currently have two businesses. I am a model consultant and I position people to live out their dreams by providing them with a vehicle to generate residual income using essential services.  Through both my businesses, my goal is to help give others the voice to speak up and out, empower, inspire others to build their confidence, step out of their comfort zone, and step into their purpose.  As a model consultant, I am able to provide people with the knowledge of how to get into the modeling industry, the expectations, how to walk with confidence on the runway, provide/educate on important items needed, modeling referrals, investing in yourself, and more. There are great benefits to being a business owner.  Being a business owner for me is building a legacy for my family that will live on beyond the day I die.  I became an entrepreneur because I needed to do something different to get something different.  As a single mom, I need something other than the corporate America job working 9-5 Monday through Friday.  I like the idea time, freedom, and money.  I like the idea of going on vacation or a doctor's visit without asking for permission, setting my own hours, making money while I'm sleeping or buying whatever I want, tired of living from pay check to pay check, and being the CEO of my own company.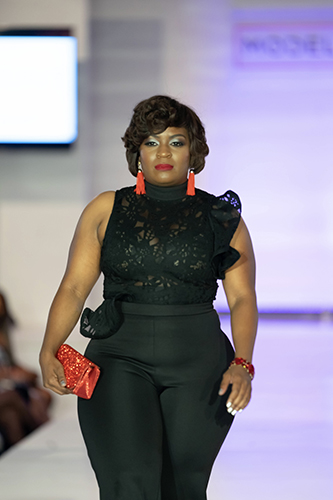 I attribute a lot of my business mindset and success to some of the greatest influences in my life.  My influences aremy mom, dad, youngest brother, my daughter, Mr. Byron Nelson, Natasha McCrea, Dr. Cozette M. White, Eric Thomas, Les Brown, and God.  Each of them have played pivotal moments in my life.  Whys?  My mom and dad is truly brilliant because they stimulated my mind from a young age to birth my creativity, which led me to having my own business from elementary through high school.  They always pushed me beyond my limits. My brother because he continues to build and accomplish whatever he wants in his life in spite of any challenges. He is a true boss in everything he does, and makes no excuses.  My daughter because she is the reason why I push so hard so that she can have a better future.  Mr. Byron Nelson, which is one of my business mentors, consistently believes in me before I could even believe in myself.  He is truly an architect of dreams and business genius that leads millions to go after what they want.  Natasha McCrea is another one of my business mentors that is a genius, and jack-of-all-trades.  She has helped countless women design the life they want.  She guides me in so many areas in my life and is beautiful inside and out.  I can always count on her to be there for me and push me beyond my limits.  Dr. Cozette M. White is the guru of taxes, and global businesses.  I look up to her because she continues to believe in me, uplift and build me up as a young lady, continues to choose me to be a part of prestigious events that in my mind, I would've never imagined I would've been included.  Eric Thomas & Les Brown because they are two of the most amazing motivational speakers I ever heard. Their stories have truly changed my life.  They have motivated me to keep going and growing in business no matter what because it would evenly pay off if I never give up.  It has inspired me to be a motivational speaker as well.  Last but not least, God is my everything!  HE is truly the greatest influence in my life because HE is always there for me through the good and bad.  HE meets every one of my needs. HE keeps me going when I feel like giving up.  HE is the best thing that ever happened to me.   
I believe when you observe the greatest influences in your life, and how they build, you are able to achieve some of your greatest accomplishments.  Some of my most current greatest accomplishments are, stepping out of my comfort zone to be a model consultant.  I am currently in demand in the modeling industry as a plus size model.  Within a year of modeling, I became the face of a beauty company, crowned MRS CA US Nation 2020, been in over 19 fashion shows and counting, my daughter and I were modeling finalist for Cynthia Bailey from "The Real Housewives of Atlanta," and I'm published in various magazines as a fashion/runway model.  I achieved a double major in business and in finance while being a single mom. My global business is helping to feed millions of kids across the U.S.  
If you aspire to be a business owner, the best advice I would give you is, it's important not to be afraid to fail because many of our failures are learning lessons and teachable moments, which allows us to be better versions of ourselves.  Always have a "WHY" you do what you do that will push you beyond your limits, that even when you feel like given up, you cannot afford to give up.  Last, always surround yourself around people that are going in the direction you're going, don't be the smartest person in your circle, don't look to be validated by anyone, be yourself, and always stay connected.  As a small business owner, I've learned to always be a student of your industry.  Never settle for less, and always, always, always speak what you want into your life.  Do not self-sabotage yourself with negative conversations in your mind.  You have to believe it before you receive it in spite of how you grew up or your current situation.  Take advantage of the resources and marketing initiatives/programs that are around you to help promote your business. 
Every now and then, I like to take a break from business and have some fun and relaxation.  I play video games like, "Candy Crush Friends Saga," and "Wood Puzzle," because they challenge my mind to strategize & solve problems.  Most people wouldn't admit at a grown age they play video games, but this is part of what I like to do.  I also like going to the spa, being pampered, getting my hair done, sitting in a nice Jacuzzi, taking a long bath, travel/go on mini vacations, sleeping, and being quiet.
Lastly, it's important to always have business goals. It encourages you to keep building. Over the next year, pandemic or not, my goal is to receive more paid modeling gigs, build my clientele, change/inspire more lives, and publish my two books, one for modeling and the other is a cookbook.  As I reach higher levels of success, I continue to stay humble, take those with me that want to go, always teachable, know that anything is possible, stand in confidence in who I am, know that I am valuable, beautiful inside and out, and that blessings are limitless with God when you believe!  The scars in my life made me who I am!  My life is not over, it's just getting started!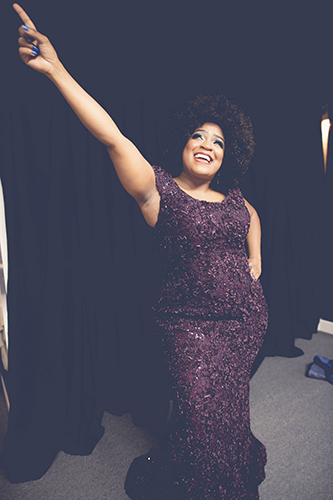 What's the best way for the readers of Sheen Magazine to connect with you (feel free to include the links to your social networks and websites)?
Email – globalppf@gmail.com
Instagram Modeling/Business handlers – messenger @sassyclassymodel or @y_not_dream_big
Facebook messenger – Damia Gordon
Contributing Writer – Dr. Cozette M. White, Advisory Accountant and Tax Expert.  Learn more about Dr. Cozette M. White at www.cozettemwhite.com. 
Follow Dr. White – LinkedIn | Instagram | Facebook | YouTube TODAY!
All images provided by Damia Gordon