Canarsie Brooklyn native, Monique Nikkole started her journey in music at just the age of two years old! Since then, she's been singing her way to pursue her dream. After taking a short hiatus, Nikkole brought back the heat with her single "Say Yes" back in 2016. More recently, the music sensation is gearing up to release a brand new single and we wanted to be the first to get all the details! In our exclusive interview with Monique, she opened up to us about how she's been dealing during the ongoing pandemic, her brand new single, and more!
Tell us about your new single, "Red Bottoms And Lingerie."
This new single is a big difference from the songs I've put out in the past. It's a big change from my first single, "Say Yes," which is really the song that put me on the map. It was an R&B/smooth jazz record. This song is pretty pivotable for me. It's more of today's R&B, so to speak. It's a lot more youthful sounding. It's sexier than I usual would have on my recordings. It was a lot different. I found it to be a challenge that I was up for. My manager had actually selected the record for me, and I went with it from there! We were trying to find a rapper to feature on it and we asked Lil Flip. He was excited to be on the track as well so it kind of all came together.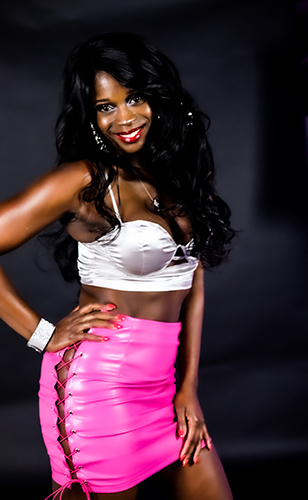 What was it like to work with Lil Flip on this project?
It was so easy to work with him. It was a pleasure. He is super talented. The video was pretty awesome once we were able to coordinate our schedules. We shot that out in Houston. He is the perfect gentleman. He is just so talented, and he brought a lot of fire to the track that was already really great. It just raised the bar of the sound all together.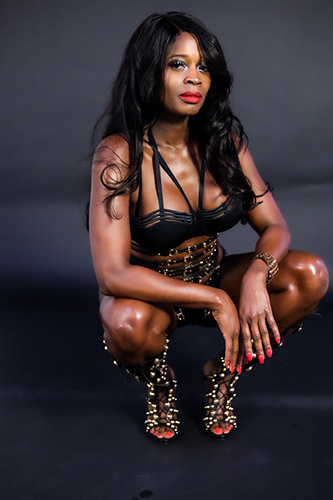 How would you describe being a creative during this time of COVID-19?
I used the pandemic to get a lot of work done. A lot of recording, writing, and working out to keep my temple clean. I actually got in the best shape of my life during that time. I used that time wisely. We weren't able to get out really to perform and do the things that we love with our followers and our fans. We turned to social media. We had to do a lot more online, which was a great way to get out and touch the people that missed your music. I started recording my album during that time as well, I became a Grammy member, a lot of good things! I also shot "Red Bottoms and Lingerie" during the pandemic and released it as well. It has just been a lot of positives. Things have been moving forward for me. I think you have to find a way to reposition yourself when times like this hit. I think your mindset really dictates how you're going to handle a pandemic of this nature, something that we were never really prepared for. You just have to find ways to adjust. That's some of the things I have been doing. I've been catching up with publishing work and the things that we would normally put off, I had time for. It was hard but again, I found ways to see through it. I've been doing okay through the pandemic, thank God.
What are you currently working on and what can we expect to see from you in 2021?
I'm currently working on my album titled, Enigma. I'm also working on my mixtape titled, Straight from the Crate. That will be available for pre-download. It's kind of a mix of old school hip-hop and '90s R&B. It's a pretty cool fusion. The first mixtape did really well, which was Straight from the Crate 1, which was a mix of '80s R&B/hip-hop fusion, which was pretty cool. The album is going to be more of the format of "Red Bottoms and Lingerie" – it has that upbeat, R&B sound, which is new for me and new to my fanbase. You can expect more records like that from me.
The remixed Remastered version of "Red Bottoms and Lingerie" will drop with the official music video on May 7th.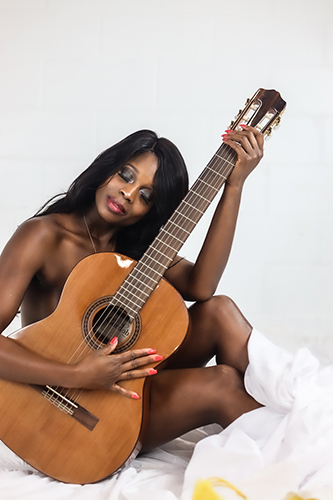 For more on Monique Nikkole, click here.
Follow Monique Nikkole on Facebook and Instagram.
All images by Errick Lewis