Recently I had a chance to speak with the legend herself Mrs. Sonja Norwood. When I was younger and heard about parent managers, she was considered the blueprint. Mrs. Norwood, a proud HBCU graduate from Southern University, has been in the industry for 25+ years, and there's no stopping this legend. We had a chance to speak on family, career moves, and how she wants to work with other PARENT managers.
Moving from McComb, MS to Los Angeles, did you see yourself being Brandy and Ray J's manager as a career?
No, my husband was the Minister of Music at a local church in McComb. He had offers to become the Minister of Music in Florida and Los Angeles; we lived in LA before starting our family, so he accepted the offer in LA. The thought of our children getting into the industry wasn't on our minds. Brandy was 4, and Ray J was 2 when we moved. We were just a family moving for better opportunities, supporting my husband, serving God, and living life. 
Being an HBCU graduate, how important do you think it is in 2020 for HBCU's to be more visible? And would you ever teach a class on management if ever asked?
I'm a huge supporter of HBCUs, being a graduate of Southern University, Baton Rouge, LA. Everything about college to me is about HBCUs, and I do believe HBCUs are underrated. I dislike that most of our athletes leave high school and attend Ivy Leagues. I'm hoping that HBCUs become their first thought rather than no thought at all. I believe HBCUs offer a lot in shaping leaders, building communities, and represent plenty of pride in providing higher education for all but especially African Americans. There's an incredible amount of support for students. They don't have to create African American councils on campus, they don't have to fight for rights to be heard or included, HBCUs are all of that and more. And, once upon a time when we were colored, HBCUs were the only higher education institutions African Americans could attend. Respect! There's no college experience like an HBCU experience. #wearesouthern. I taught Artist Management at The LA Film School located in Los Angeles. I love teaching and would love to continue to teach. I want to create a solid program where students can apply the theory of management to actual experiences, in real-time, through various projects. My interest right now is to continue consulting artist managers, especially parents who want to manage their children. I want them well prepared, learn all aspects of the industry, and become an effective artist manager while still being a parent. 
As we got deeper into the conversation about the entertainment industry, Mrs. Norwood spoke about parent managers and the negative connotation that comes with terms like momager or parent manager.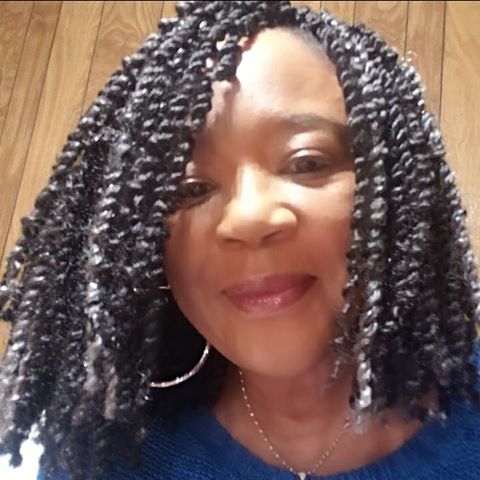 "Parent Managers get the short end of the stick most of the time and are the most disrespected managers because most industry executives think they can't do the job." – Sonja Norwood
What made you want to become a momager?
At the time, no one knew my children better than me, and secondly, they were both minors when they entered the industry. I had no idea what the industry was or would be, so, yes, as a mother, the first thing I wanted to do was to protect my children, I wanted to be involved in the decision- making process. I didn't want to hand my children over to unknowns, sign contracts that would affect their careers good or bad in perpetuity. I worked at H&R Block for 11 years, and I felt confident, with my Block experience, I could learn the entertainment industry, and my children would still be grounded. I was quickly labeled as a momager. It was trial and error for me, lots of study and research because few to none lent a helping hand. From the beginning, I was a momager. I had no idea what I would face, and looking back, if I knew half of what I know now, I would have been terrified. I want to help parents learn how the industry works, and how to avoid the pitfalls of the industry and become effective artist managers.
Working with parent managers has become a passion project for Mrs. Norwood, I learned in this interview. She had to learn everything from negotiating to reading contracts when she decided to allow her children to become stars. Mrs. Norwood believes that when it comes to "momager, parent manager," those are code words for executives saying 'Hey, this is a mom trying to be a manager, they're not experienced and not capable.'
"I believe I've advanced my career to the point that I prefer not to be labeled as a momager but professionally recognized as an Artist Manager, just like my male counterparts. I understand the ins and outs of the industry for 25+ years now, and surely I can sit at the table." – Sonja Norwood
Are you involved with your granddaughter Sy'rai's career?
First, I have to say how proud I am of Sy'rai for just stepping out and trying new things. One of the greatest joys of life has been being a part of her life. Brandy has done a good job of raising her and allowing me to help teach and raise her. I know that she wants to be a singer/songwriter, so first lessons have been, she must be a critical thinker and not afraid to take a risk. Even if she falls, she must get up and keep going. We have a lot of conversations, and she tells me, 'No grandma, you're going to be my manager.' She's apart of Generation Z, so while she has learned from me, I have also learned a few things from her. I'm not sure if I want the full responsibility of managing her, but I know for sure I will be involved, especially on the legal side of the industry.
What new projects do Mrs. Sonja Norwood have coming up?
There are so many big projects I'd like to do; I just can't seem to get them off the ground. I've successfully managed the careers of my children, now consulting others but when it comes to me, I don't have the same drive or energy. There's a voice that says, 'Nobody wants to hear what you have to say?' And that voice keeps me from doing my thing. I've struggled with it and I'm getting better. Thank God! The industry has a strange way of messing with your mind.
Brandy has a new single "Baby Mama" just dropped from her upcoming album "B7." Ray J continues to build his technology business, Raycon Global, new music, and has a new series, "Pump" that's released on Urbanflix TV.
FUN FACT: Brandy & Ray J were both born in McComb, MS. The two were raised in Carson, CA. Carson really played a big part in the molding of the Norwood children, and Mrs. Norwood wants to just show some love to the city of Carson, CA.
For more on Sonja Norwood, click here.