Brittnie Granville is a self-motivated entrepreneur. My RICH Little Best Friend is her mommy and me brand that encourages parents to build generational wealth by investing in their children with savings accounts, investment accounts, and methods of generating other passive income.
She is the COO of The Ausome Kid™ where she has partnered with her amazing daughter, Brailynn Camille. As a business owner and manager of her 9-year daughter, Brailynn Camille, she has found purpose and passion in multiple entrepreneurial ventures and developed the desire to advocate for Autism awareness and acceptance in support of her daughter's brand. She recently won Ms. Black Alabama USA 2021 and will be competing for Ms. Black USA 2021. She is a mother, philanthropist, author, and desires more for her community. We had an opportunity to speak with Granville to learn more about who she is, what she does, and what she is currently working on.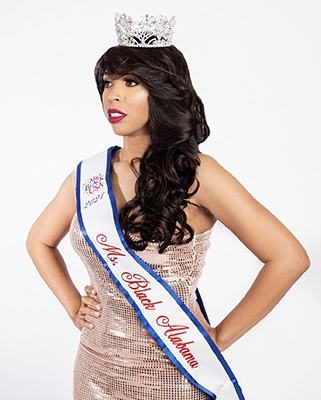 Tell us more about you and what you do.
I was born and raised in Florence, Alabama. I graduated from Muscle Shoals High School in 2008 and later moved to Huntsville, Alabama. In 2011, I earned my bachelor's degree in Acquisition Management from the University of Alabama-Huntsville. I accepted a position with the federal government and continued on to acquire my Masters in Business Administration from Columbia Southern University with a 4.0 GPA. I also have a certification in Entrepreneurial Essentials from Harvard Business School online and certification in Women's Entrepreneurship from Cornell University.
After fulfilling my obligations as an Operations Research Analyst for the federal government, I felt it was time to start my own businesses. My first business Empressher LLC is my business coaching company that assists entrepreneurs with discovering opportunities while building strategies to place in their business plan to start generating income.
I serve my community through multiple organizations domestically and internationally. I am a member of Alpha Kappa Alpha Sorority, Inc. and The Black Girls Social Club as well as the National Coalition of 100 Black Women. I have donated money and school supplies to Kliptown Youth Program in Soweto, South Africa along with contributing to the Clean Water Initiative for developing villages in Accra, Ghana. In my spare time, I enjoy dancing, reading, writing, acting, modeling, and traveling around the world.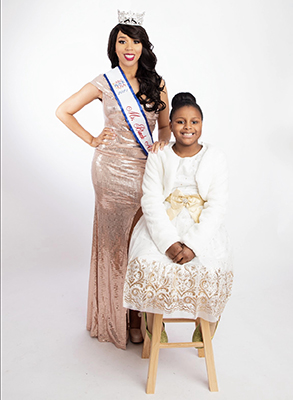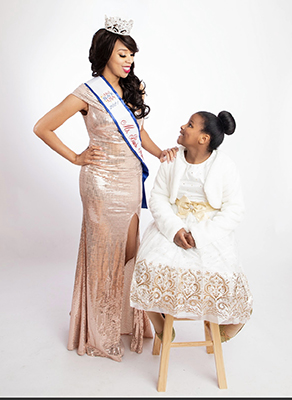 What inspired you to run for Ms. Black Alabama USA?
I decided to get back into pageants just recently because I am passionate about being a role model and would love to teach other young girls how to be confident in themselves and give back to the community. In a time where girls tend to be discouraged by various influencers or social media in general, I want to show that it is totally fine to be proud of who they are. We are no longer being "humble". Being humble means of low importance. There is no room for that when you are a black queen. I am on a mission to step over the normalcy of being humble and start the process of going from ordinary to extraordinary. 
I also felt like this would be a great opportunity to spread Autism acceptance and awareness with such a large platform. It tends to be one of those things that are misdiagnosed or looked over in our community. I want to change the narrative of how society views and treats children with Autism as well as provide families who are impacted by the diagnosis with empowerment and support.
You are a mother and advocate for Autism. Tell us why you decided to be a champion for Autism.
I deemed it necessary to become an advocate for Autism since my daughter was diagnosed with the disorder at the tender age of 3. Not only has our family been challenged by Autism Spectrum Disorder (ASD), Brailynn was diagnosed with Language Disorder, Sleep Onset Association Disorder (SOAD), Sensory Processing Disorder (SPD), along with battling other health conditions such as chronic asthma, mild epilepsy, anxiety, acid reflux, and more. Starting with over 15 specialists and doctors that span from Alabama to Tennessee, I developed a lifestyle that allowed Brailynn to grow out of some of these illnesses. Raising Brailynn has not been easy; however, it has been rewarding, to say the least. During my research of ASD, I gained more knowledge on how to properly care for my daughter and strategic ways to allow Brailynn to participate in typical extra-curricular activities and hobbies so that she wouldn't feel like an outcast. We set out to change the narrative of Autism, especially in black children, and assist impacted families with resources and support as we continue to grow in advocacy.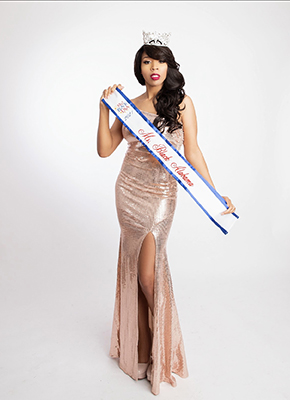 We are currently working on building our nonprofit organization, The Ausome Kid Inc. Our nonprofit was formed as an extension of Brailynn's company, The Ausome Kid. Brailynn's company consists of a book series, Adventures of the Ausome Kid, which encourages children to let their imagination take them on adventures around the world. The first storybook in the series Brailynn goes to Paris, France is set to be on bookshelves on April 6. Children who read their books will learn about other countries and cultures, foreign languages, and how to appropriately treat others who are different with kindness, dignity, and respect. The storybooks are accompanied by the respective adventure books full of fun activities.
The Ausome Kid Inc. nonprofit organization empowers and supports children with Autism, educates the community on awareness, acceptance, and inclusion while providing resources and assistance to impacted families. We seek grants, sponsorships, and donations in order to support our efforts and mission.
For young ladies looking to follow in your footsteps, what is some advice you can give them?
The best advice I can give young ladies is to be their authentic selves. Life is not a dress rehearsal, it is the final show. You only get one shot at it, make it count and enjoy it in the process. Never dim your light, shine in shade if you must. Be proud of who you are and you will become in the future. Take advantage, but not for granted, the paths that has been paved for you.
How can we stay in contact with you?
Email: brittniegranville@gmail.com, website, my personal Facebook, Ms. Black Alabama USA 2021 Facebook, my Instagram, Ms. Black Alabama USA Instagram, and LinkedIn.
All images by Alexis Blue, BPO + Digital Media