Maurette Brown Clark's voice is one that sneaks up on you. It steals into your soul and, before you know it, you're feeling everything she's feeling. Her epistles of hope and encouragement are so indelibly linked to your own story that you can't shake them, even if you tried. But you don't want to.
"HE LOVES ME" is the forthcoming 8-song project from multi-award winning singer-songwriter-producer, MAURETTE BROWN CLARK. The project will be globally available on Friday, November 3, 2023, via the Nettie's Child Music/MNRK Nashville label imprint.
The "HE LOVES ME" project was first introduced to fans and music lovers abroad with the release of the now #19 Billboard Gospel song in the country, "I SEE GOOD." "I See Good" was written by multiple award winning artist Anthony Brown (Anthony Brown and group therAPy) and produced by Kenneth Shelton for KenHe Music. "I'm an encourager. Just like God encourages us with his Word, his promises, and his love. He sees us whole. He sees us healed. He sees us delivered from sin. He sets us set free from everything that may be holding us down – even if it's ourselves. So this message is one that everyone can grab a hold of. I am hopeful that it will encourage more than just the Christian community, but people across every spectrum of the world," mentions Maurette.
"This is one of those very personal projects for me. If I did not mention the pandemic, I would be remiss. I was really trying to decide during that time whether I wanted to continue recording new music or not. I will always sing. I will always worship. I will always praise. Did it have to be that I continued as a recording artist? Of that I wasn't so sure. But during the pandemic, I was reminded almost daily that the music I have recorded through the years was being used to encourage people through the worst of times. That blessed me beyond what I can articulate. I had some great friends that encouraged me that God wasn't through sending encouraging messages through me during that time. I listened. My answer is still YES to the call of God on my life – to tell as many people about Him with the voice and the music that He has given me," she shares on the inspiration behind "HE LOVES ME."
One the highlight tunes from "He Loves Me" is the revisit of the classic, "Angels". " Its a song that was recorded and released by Richard Smallwood and Vision in 1996. I was blessed to sing one of the leads on that song, and years later I was inspired to sing it again. Not to record a better version, but again, it was one of those songs that I pulled out during the pandemic to encourage myself as I watched God literally dispatch angels of protection around myself and my family."
Another highlight is the title-track, "He Loves Me". The song was written by Maurette Brown Clark and Will Vick. "Will was playing the chords in church one day and I started writing to them right in service. The chorus came first and then the verses. This is actually one of my first steps back into active songwriting and how appropriate that it would be the message that I always knew – God loves me. He loves me. That he would send his son for me. That he would give his life for me. That he would do that before I was formed in my mother's womb. That he knew that I would need a Savior. That no matter what I've done or will do, that he would still sacrifice for me. And yes, that he still loves me. So it felt good for the project and it feels good that it is the title track."
1. God Is Good
2. I Just Wanna Praise You
3. Not One Day
4. Angels (Acoustic)
5. He Loves Me
6. He Loves Me (Reprise)
7. The One He Kept For Me (Live)
8. I See Good
Maurette is currently on a promotional tour in support of the "He Loves Me" project. Cities includes: New York, NY; Atlanta, GA; Houston, TX; Dallas, TX; Nashville, TN; Indianapolis, IN; Jacksonville, FL; Calverton, MD; Chicago, Ill; San Jose, CA; Memphis, TN and Freeport, NY. Fans can also expect a "He Loves Me" national tour in 2024.
(LYRIC VIDEO) "I SEE GOOD" by MAURETTE BROWN CLARK
CONNECT WITH MAURETTE BROWN CLARK:
Website: www.maurettebrownclark.com
Instagram: @MauretteBClark
X:@MauretteBClark
Facebook: /MauretteBrownClark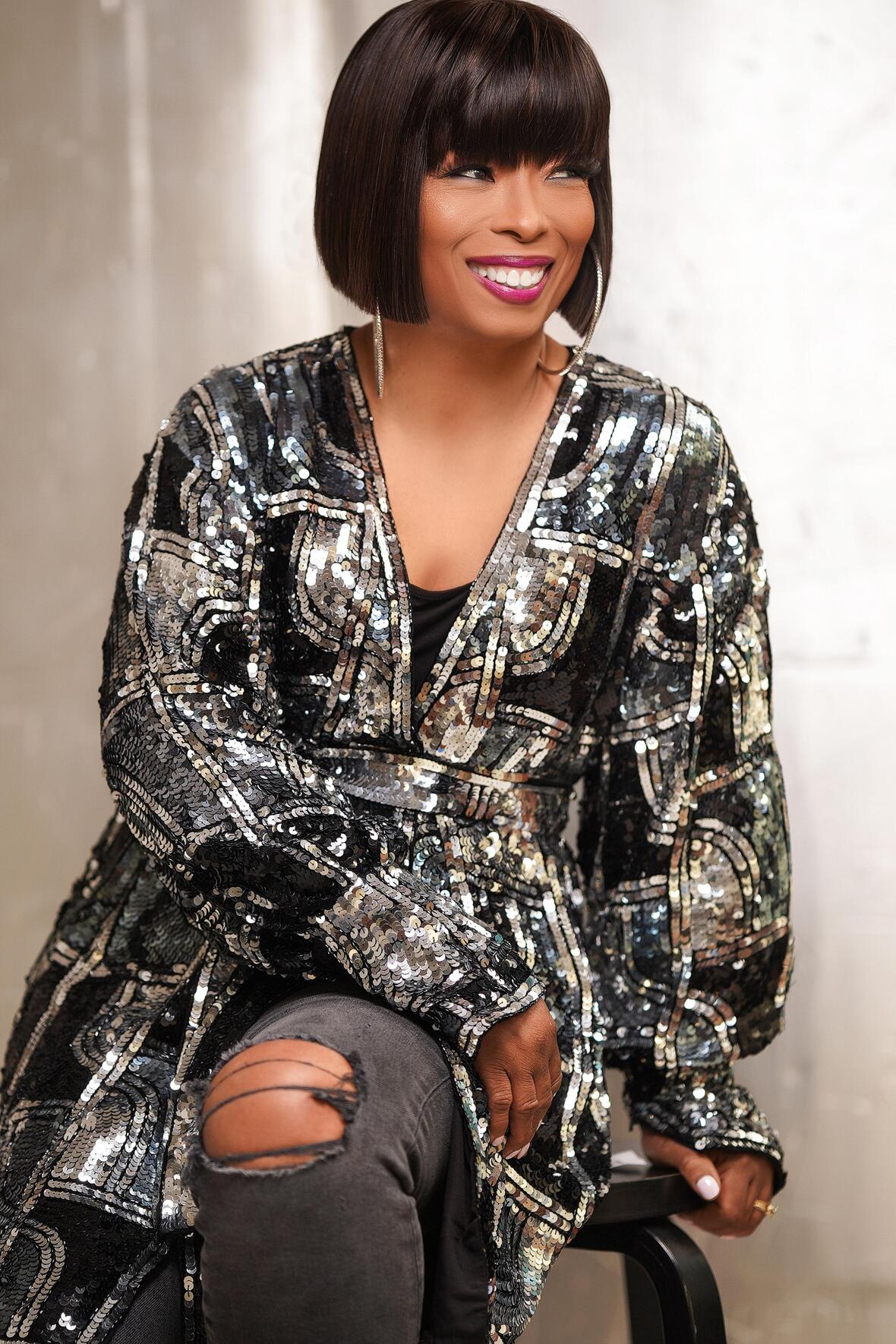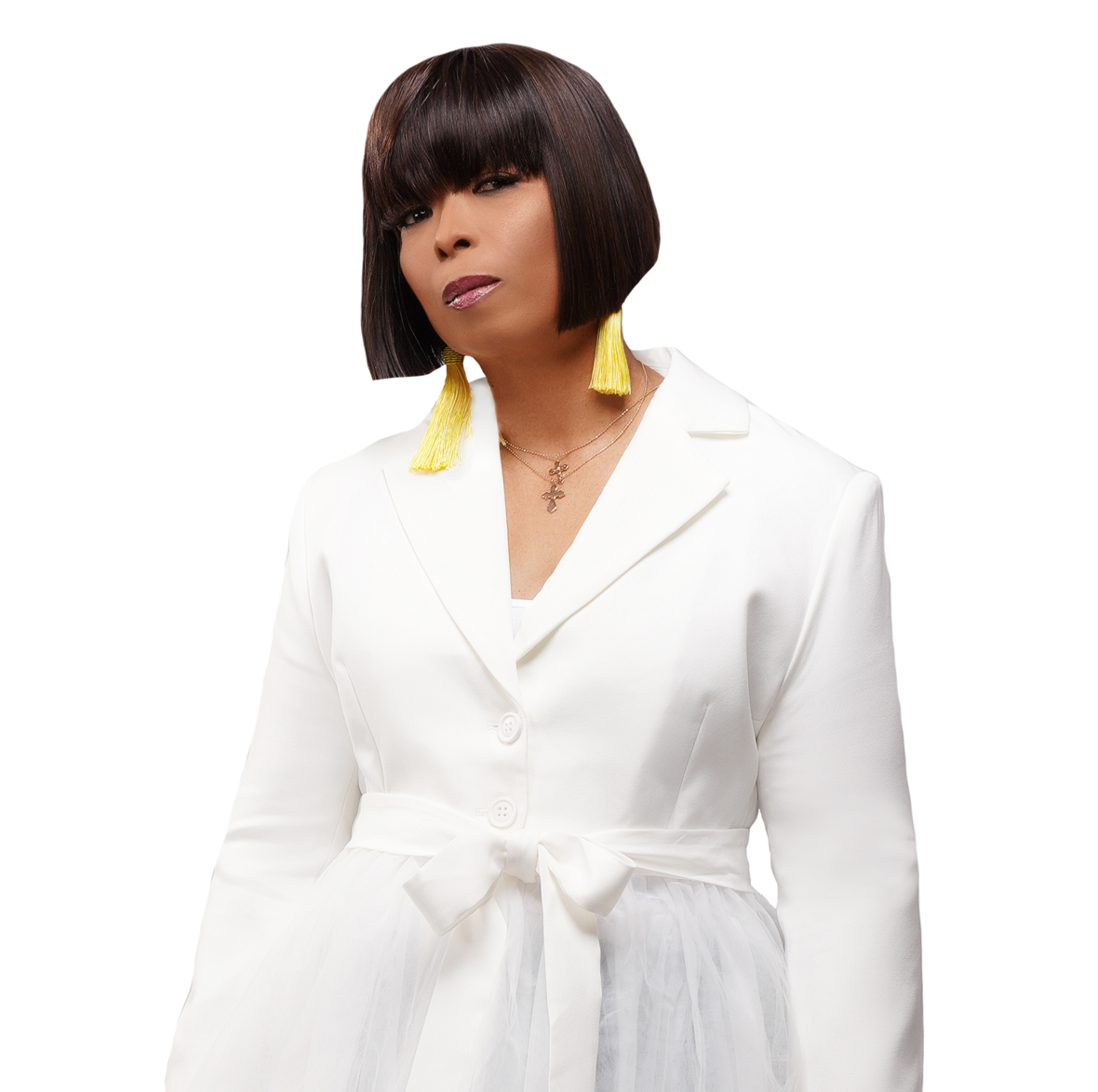 ABOUT MAURETTE BROWN CLARK
Maurette Brown Clark: The Princess of Praise & Worship
Maurette Brown Clark's voice is one that sneaks up on you. It steals into your soul and, before you know it, you're feeling everything she's feeling. Her epistles of hope and encouragement are so indelibly linked to your own story that you can't shake them, even if you tried. But you don't want to.
That's why Maurette is known as the "Princess of Praise & Worship." Her 2023 single, "I See Good," written by Anthony Brown, is currently impacting radio, with the release of a brand new project to follow. "My prayer," she said, "is for all of my songs to encourage people today and five, ten, twenty years from now."
Originally from Long Island, New York, she joined her father and three siblings in their family gospel group, the Brown Singers and together they performed throughout the greater New York area. Maurette also studied classical piano and sang in church choirs and choruses, continuing to hone her musical skills.
After having graduated from University of Maryland with a bachelor's degree in Business Administration, she answered the call to music ministry. Maurette launched her music career by writing songs, recording demos, and singing solos around the DMV area, where she caught the attention of other gospel artists. She sang with the Keyth Lee Singers and recorded with Rev. Timothy Wright, the Wilmington-Chester Mass Choir, and Daniel Winans. However, it wasn't until she recorded with Richard Smallwood & Vision that the record industry really took notice.
Maurette's solo on "Angels," from Richard Smallwood & Vision's 1996 Adoration: Live in Atlanta, (which also included the classic "Total Praise") so impressed the record company, Verity Records, that they signed her to a solo contract. Her debut album, How I Feel (1998), and its single, "Breaking of Day," earned her a 2000 Stellar Award for Best New Artist.
Maurette is often compared to Roberta Flack because of her confident, laidback approach. "I like to take the time to paint a picture. I like to set that kind of atmosphere in a song," she said. She cites Donnie McClurkin among her singing inspirations. Fittingly, with Marvin Sapp, Daryl Coley, and Helen Baylor, Maurette received a Dove nomination for her participation on the 2008 remake of McClurkin's "Stand."
After Verity, Maurette signed with Atlanta International Records (AIR), where she released By His Grace (2002), The Dream (2007), and The Sound of Victory (2011). By His Grace received a Gospel Music Workshop of America Gospel Excellence Award and earned for her a Stellar Award nomination. The Dream was a landmark live recording. First, it produced the gospel radio hits "One God" and "It Ain't Over (Until God Says It's Over)." Second, it handed Maurette her second Stellar Award, for Praise & Worship CD of the Year, in 2009. Third, her daughter Jada earned a Stellar that same year for her performance of "I Am What God Says I Am," also from The Dream. Subsequent singles "King Oh King" (2015) and "I Want God" (2019) garnered top Gospel single success as well.
New music is set to be released under her Nettie's Child Music, with MNRK handling distribution and promotion. "I began this project with the intent of doing one song," she said, "then it turned into an EP, and then an album of eight tracks." She is excited about the release of this latest project entitled, "He Loves Me" and looks forward to touching the world with her gift of song yet again.
"My ultimate purpose is to reach somebody," Maurette Brown Clark said. "If I can't do that, I told God I'll sit down and be quiet. I want to do whatever it is He wants me to do to touch people's lives."
Photo Credits: Courtesy of 2R Entertainment