President of a Manhattan-based consulting firm, 1925 Consulting. 1925 Consulting specializes in Corporate Strategy and Business Development in the areas of technology, cannabis, wellness, and entertainment. Nicole is best known for her ability to create strategic relationships that facilitate growth, exposure, and extreme value. She's considered a master at connecting the dots!
Can you tell us more about who is Nicole Tiovanni?
Nicole Tiovanni is a God-fearing woman, mother, and master facilitator. I am blessed to be building an empire because of my God-given ability to problem solve and create profitable plays.
Before starting your consulting firm, what was your focus as a career growing up?
I was in love with music. As a child, I always wanted to be a famous entertainer. I was blessed to have supportive parents and was able to land my first record deal at the age of 12. However, after a few years in the industry, I realized that I was not a fan of the way the industry worked and was more interested in learning how to sit on the other side of the table and make the deals.
Being that you didn't have preset experience in the staffing industry, how did you gain the opportunity to work with companies such as BET, Viacom, and Comcast?
I was 18 years old and a student at Howard University when a friend of mine told me that I should go get a part-time job as a temp. Ironically, instead of being hired as a temp, I was hired to work in the actual temp office by a woman named Sandra Jones (the VP of that firm). Sandra Jones is still, to this day, one of the most influential and brilliant black women I've ever had the chance to meet. She took me under her wing and taught me everything, not only about the staffing agency but about business in general. 
I started as a receptionist, and within 4 months I was running my own staffing division. Under Sandra's tutelage, I landed a contract with BET, and started hiring staff for clients such as Comcast, Viacom, the US House of Representatives and the list goes on and on. If it wasn't for Sandra Jones, I wouldn't be where I am today, and I would've never had the opportunity to gain such experience at such a young age.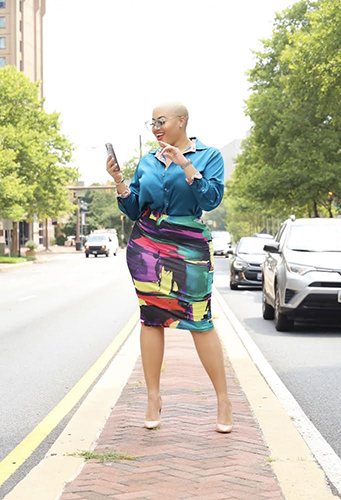 Did you ever have concerns or doubts, when you moved forward on a new journey?
Absolutely! I'd say that every milestone in my career came with a bit of fear. I'm a college dropout, a serial entrepreneur that has figured it out as I've grown so I believe that anyone would be a little afraid of success under those circumstances, especially when it comes fast. 
I've submerged myself into industries that don't traditionally have a lot of Black women in them, and I've made a pretty big splash. When I first got into the tech space I was scared and had to learn a lot on the fly. I'd be remiss if I said I didn't get scared from time to time, but a little fear never stopped me from doing anything.
You launched your consulting business, 1925 Consulting, Can you tell us more about your company and what motivated you to launch?
After leaving the staffing industry in 2013, I became a consultant of sorts, but didn't completely know what I was doing. After truly finding myself as an entrepreneur, I understood my value and what I could bring to companies and other entrepreneurs. At the beginning of my career, I accidentally helped a few people make six and seven figures and didn't get a dime. I realized then, the need for my talent, my value, and what I could bring to companies and entrepreneurs. 
I formalized my services with the first firm that I launched in 2015. And then stepped it up a notch when I launched 1925 consulting in 2018. 1925 consulting is a corporate strategy and business consulting firm with a current primary focus on mobile app strategy/development, wellness, and cannabis.
Specializing in technology, Cannabis, Wellness, and Entertainment would be considered a split focus in many areas, What lead you to expand to specialize in these specific areas?
I've had the opportunity to be exposed to many industries in my career and lifetime. During my time in the Entertainment industry, I developed many strong relationships that ironically came full circle once I became an entrepreneur. The entertainment piece is probably the smallest of our focuses in 1925, but it's still a piece that is near and dear to my heart. Over the last five years, I have been quietly involved with several start-up technology businesses, and I developed a love for the space as well as an ability to raise capital while creating strategies for companies in this space.
The wellness aspect comes from having created profitable and successful businesses in the wellness industry earlier on in my career, and still having holdings in that space, including Sculpt Body Lounge (my first brick-and-mortar business). The cannabis piece came into play a few years ago with a partner of mine. At first, we just invested in a couple of Cannabis projects, but I saw the opportunity and growth in the space and we began to work a little more closely in the industry. We actually have a major launch coming up this Fall in the Cannabis space with a product called Genesis Infused- The World's First CBD Infused Wine Cooler!
At what point should a company (small or mid-size company), contact you to help with building their brands?
We prefer to work with companies from their inception. One of our main focuses is helping turn promising ideas into profitable realities. I like for us to have our hands in the mix from day one so we can help create scalable systems and a solid foundation. Our firm is currently referral only, but in the event that you're interested in working with 1925, we are open to occasionally hearing ideas that are new, now, and revolutionary!
What is the requirement that a company should have when looking to build fundraising opportunities?
Companies need to have a solid understanding of what they're worth. I've seen companies raise capital without business plans, cool pitch decks, or even in some cases a solid understanding of how they're going to pay investors back (although I would not recommend anything like any of the above), however in my opinion the most important thing is understanding what your company is worth. One of the worst things that you can do, is raising capital based on a valuation that is either too high or too low. How can you give away a piece of the pie if you don't know what the pie is worth?
For individuals that are looking to study, start or even work within your area of expertise, what advice could you provide them?
Find a solid mentor and lock-in! I've been blessed to have some phenomenal mentors and coaches along the way take me under their wings and show me a level of success that I couldn't have even comprehended when I was young.
It's not about having a coach that has the largest Instagram following because to be quite frank, none of my coaches or mentors even have a social media presence. It's about locking in with someone who understands your potential, where you're going, and it should be someone whose value and expertise you acknowledge and respect.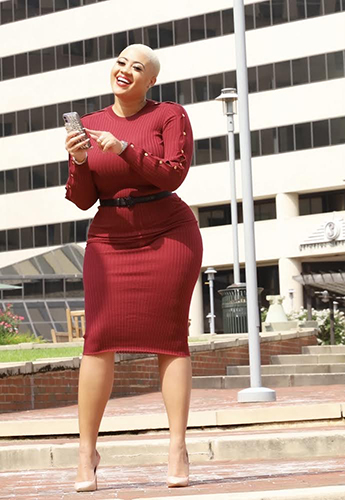 How can people connect with you and everything you have going on?
They can follow me on Instagram. And they can check out some of the launches that we have coming up this fall including TableVisit, Genesis Infused, and Vuwala. My book, "Cut the Check: The Guide to Charging What You're Worth" is now available on Amazon and here.
All images by Eusé Perez