When Anchorage, Alaska native, Lex first stepped foot into the big city lights on Los Angeles, California – it began her music journey that would take her further than she could ever imagine. Today, the goddess is bringing a bit of flare to the world of R&B and we're all here for it. Just today, Lex released her debut single, "Personal," and started the conversation on just who exactly this new music sensation is. We caught up with her ahead of the release to discuss her debut single, what she has planned for the future, and much more!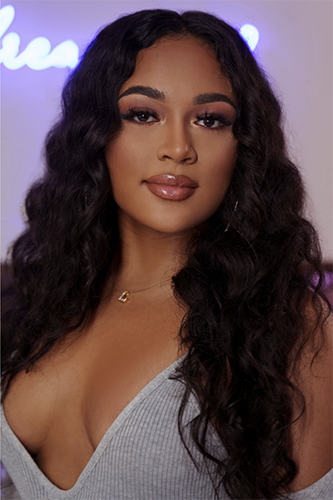 How did you first get into the music scene?
I first got into the music scene at just six-years-old in my grandfather's church. I'm from Anchorage, Alaska. I just remember being in church and wanting to sing with the big girls so having a mic in my hand was honestly me at my happiness. At 10-years old, my vocal coach put me in a vocal competition, and I sang Whitney Houston's "I Have Nothing." I used to force my family watch me sing around the fireplace. One time, Beyoncé's "Irreplaceable" came on and I sang it over and over again to them (laughs). Once I moved to Los Angeles at 12-years-old, I got the attention of my manager and now I'm here, speaking to SHEEN Magazine, and releasing a single!
Tell us about your debut single, "Personal."
My debut single "Personal," basically describes my current feelings on love and staying focused. I'm young so this is a letter to myself and anyone else that can resonate with it that may want love one day but it's more important to focus on loving yourself. Self-love has always been important to me because it starts with you. Before you can love someone else, I feel like you should definitely be comfortable with who you are. It's crucial. Everything starts with you and your happiness is from within. Right now, I'm in a safe spot where I'm not in a rush. I'm just focused. When it comes to me, it will find me but until then, I'm definitely on my own course.
How would you describe yourself as an artist?
Me as an artist, I'm definitely someone who is there for the ladies. I make music to empower my fans to give them that "boss bitch energy," that makes them feel like there is nothing they can't do. We all go through it, it's life. We all experience heartbreak and feel things, but not allowing it to let you down is super important. You should use it as fuel to become the best version of yourself. That is my main message, I'm here to remind my girls that we're all bad bitches and it's okay to carry ourselves as such. You should really love yourself, to be unapologetically who we are, and to love ourselves for who we are.
What are you currently working on and what can we expect to see from you in the future?
I've been in the studio non-stop, so I am finalizing my EP right now. I'm getting more visuals and singles out and hopefully, once the pandemic is over, I can perform these songs live. In the future, you will see me on television or in movies. It is my goal to one day be in a movie with The Rock. We're the same ethnic so I think an action film with the both of us would be dope just for the culture. He is one of my inspirations because of his work ethic and as an entrepreneur and actor. I've always looked up to him. You can see me in the fashion industry as well, that is something that I would love to dabble in. I create my own pieces sometimes and with me being curvier and taller, I want to cater to that body type. There will also be a hair line from me soon. I have naturally curly hair and I get a ton of questions about what I put in it. I've been taking notes and crafting my own curl crème so that one day will be released. Finally, a beauty line as well because makeup is one of my passions outside of music. I definitely want to have a line that caters to troubled skin because that is something I've experienced with different products and finding what works for me. Of course, there will be a lot more music, touring, and more! I'm excited!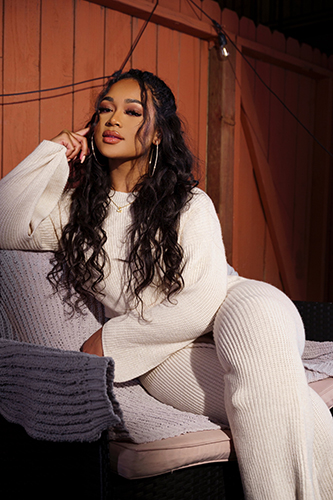 For more on Lex, follow her on Instagram today!
All images by Nayeli Sanchez