We all need a good mani-pedi now and then, especially after a long day. And no one knows that better than London Ward, the founder and owner of Snob Nails Technician School. Snob Nails Technician School is a nail tech program operating out of the DMV area, teaching advanced nail technology and producing skillful nail techs for the beauty industry.
Originally a nurse, London Ward's entrepreneurial expedit has not always been an easy one, with London's youngest daughter being born with a disability and her child's father suffering from traumatic brain injury all within the same 9 months. But that didn't stop London from opening and managing her first nail salon and putting herself through cosmetology school. All while teaching herself how to do nails. A skill she quickly realized that she both enjoyed and was good at it. Yet during all of these accomplishments, London never lost sight of what was most important in her life: her family.
"The whole reason that I chose entrepreneurship was so that I could be there to care for my daughters in the ways that I know a job would not allow me. I unapologetically put my children first. Field trips, school events, family time all comes first and I never want to miss those special moments."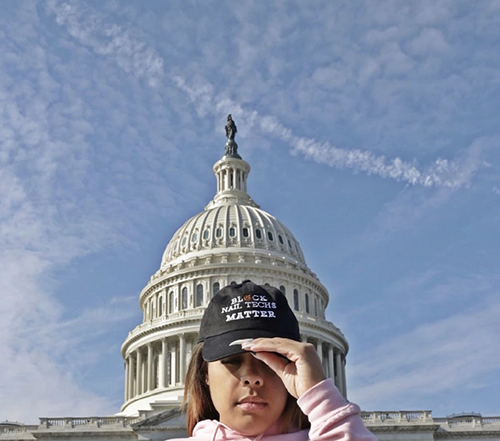 However, it was London's realization that most cosmetology schools don't teach the necessary advanced skill sets one needs in the world of nail technology which inspired her to open Snob Nails Technician School. After offering a state board prep class to other cosmetology school attendees, London began noticing an uptick in the passing rate of board certifications and decided to expand the prep class to a full-on technical program. London wanted to guarantee that once people graduated cosmetology school they could actually go on to flourish and make a living for themselves. And even though Snob Nails Technician School is fairly new, London has already made history twice over. With Snob Nails Technician School being the first nail technology with accreditation from Maryland and the first strictly Nail Tech school currently in the DMV area.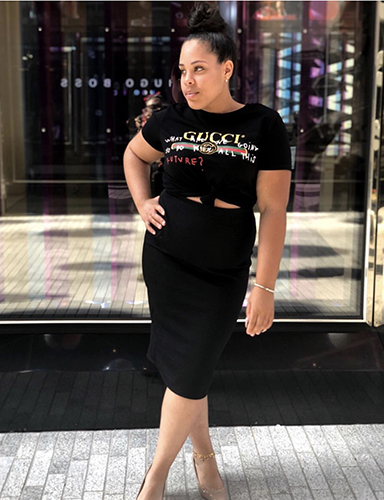 "I am literally the only Nail Tech school in the DMV area. There are other programs that offer Nail Tech along with Cosmo etc.. but I made history by being the first black-owned and only strictly Nail Tech school currently in the DMV area."
So while London's journey to success has been full of many trials and tribulations, when looking back she knows she wouldn't change a thing.
"The experience itself has been fun. It's had its ups and downs. It was super scary to go from a steady lucrative paycheck to figuring it out on my own but now that I've learned how to continue to grow my business, market myself, brand very well and reinvent the wheel, I have no complaints. My business and entrepreneurship has been good to me."
This feature was submitted by Kayla Isley
My name is Kayla Isley. I was born in raised in central Jersey. I recently graduated from Arcadia University with a Bachelor's degree. I majors in communications and minored in professional writing. During my time at University I wrote articles for the online zine LOCOMag and published my own shelf help book for college students. Now I am just trying to find an outlet where I can express myself and maybe gain some experience in the professional writing realm.
All images by Thomas Reeves-Capdeye Photography