On Sunday August 29th, 2021 Real Housewives Of New York Cast Member and International Speaker Bershan Shaw, Radio & TV Host And Human Decency Advocate Dr.Renee' Allen joined NFL wife, Reality TV Star, and Philanthropist Theresa Bowe to bring her successful and in-demand Heels And Motivation women's empowerment event to the DMV at the Overdue Recognition Art Galley in Bowie, MD!
After the resounding success of the Atlanta, Miami, & Dallas Heels and Motivation events, coupled with popular demand to take this event to other cities, founder Theresa Bowe has brought the magic to the DMV!
As the world begins to open up, it is important that WOMEN have a safe place to stay focused and grow professionally; especially being able to do it alongside the industry legends and serial trailblazers we all love! —The DMV installment of Heels And Motivation was hosted by Theresa, along with The People's Emcee and Radio & TV Personality Dr. Renee' Allen, as well as Bravo Star and International Speaker & Warrior Coach Bershan Shaw as the keynote speaker. Other special guests and expert speakers were also in attendance.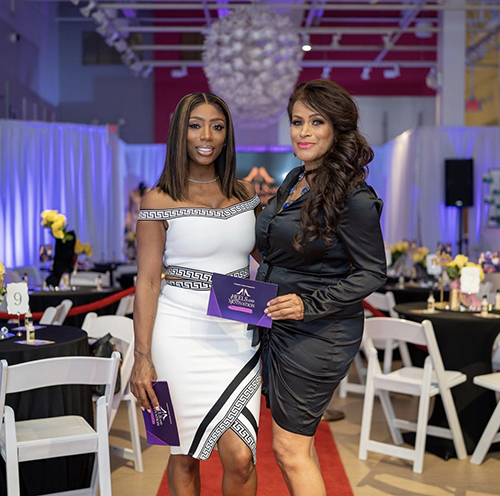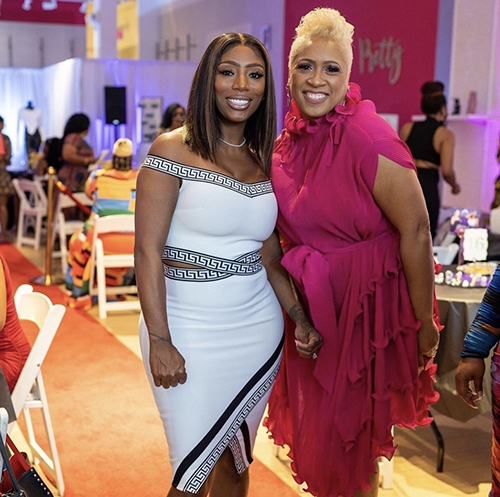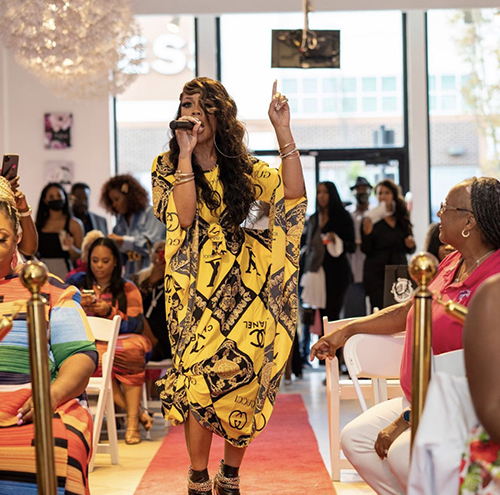 Heels And Motivation's purpose is to give women the opportunity to be encouraged in life and business, as well as develop networking opportunities and establish genuine relationships with successors that can help them reach their highest potential.
Attendees were encouraged to dress in a stylish outfit, wear their BEST heels and walk the red carpet! — Guests were treated to an evening of elegance and encouragement, with the compliment of entertainment, food, giveaways, and tools that will help with growth in several areas of life and business.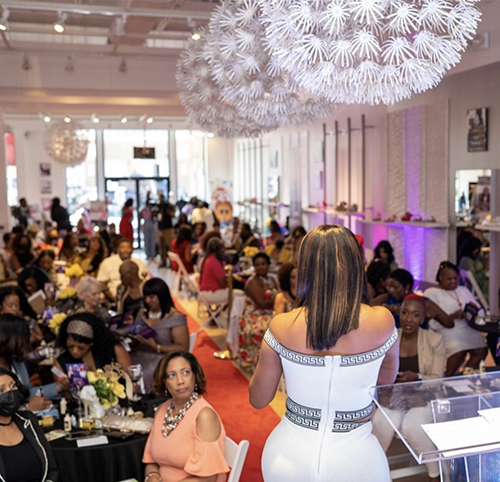 It was a pleasant surprise to see former NFL player Dwayne Bowe in attendance at his wife's side in support of her initiatives within their joint-owned organization, 82 Ways. — The couple has acquired big support for their power-team efforts and their reputation for authenticity and genuineness we had the chance to see during their time on OWN TV's hit show, "Love Goals".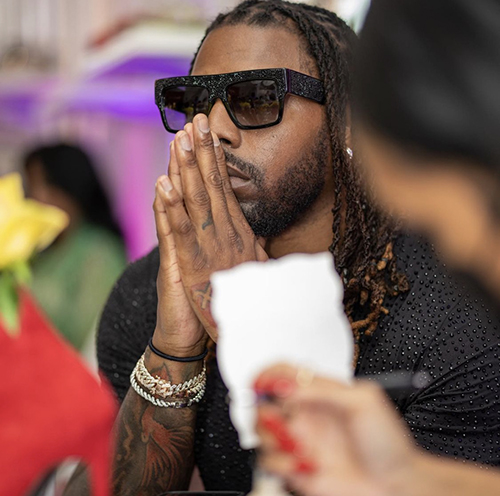 One thing that this Pandemic has done, is bring more people with large platforms closer to the masses and vice versa. We have seen so many collaborations, events, and initiatives reach great success levels during this time, as the culture comes together in support of breaking generational curses and encouraging the sharing of our stories as well.
Stay connected with 501(c)3 Nonprofit 82 Ways and its trailblazing initiative through Heels & Motivation. We hear that Kansas City is NEXT UP and we've been told that guest will have the opportunity to meet current and former NFL players, as well as Theresa's new special guest lineup!
All images by @j_odelle