Nicole Stephenson is the President and Principal Designer at His Promise Design Interiors LLC. She has taken her love of home design and renovation to create a design firm that helps clients turn their spaces into a complete reflection of who they are and one that tells their story.  With skills gained from her time serving in the military, she puts integrity, service and excellence at the forefront of every role, which includes being a wife, mom of 3 and entrepreneur.
What inspired you to create "His Promise Designs"?
My love of the construction and design process along with the ability to create beautiful spaces that are functional and reflect each person's ideas and life lived, has led me to create His Promise Design Interiors LLC.
Any advice for someone that is considering a similar path as an entrepreneur?
My advice would be to find what your love and specific gifts in design are. Interior design is like a tree with many branches. It can feel overwhelming, so finding what your niche is helps guide you when moving forward.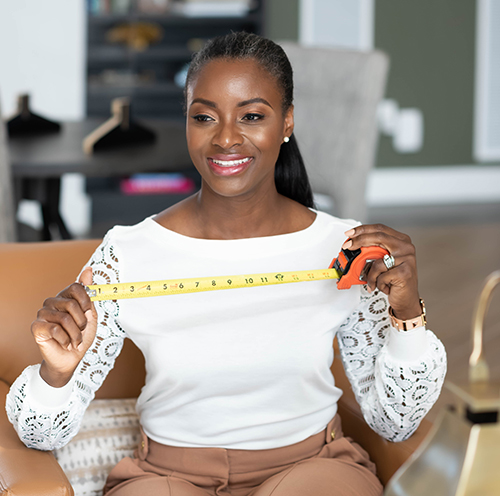 Share the most exciting moment in your journey so far:
My most exciting moment in my journey so far has been learning and building amazing connections that have motivated and encouraged me to continue to build an interior design company that brings beauty and functionality to everyone I work with.
Many visionaries had challenges in 2020, how did you pivot your business?
I pivoted my business by offering e-Design. Being able to still provide design services in spite of not being able to physically interact with clients has helped me to continue to pivot during the challenges in 2020.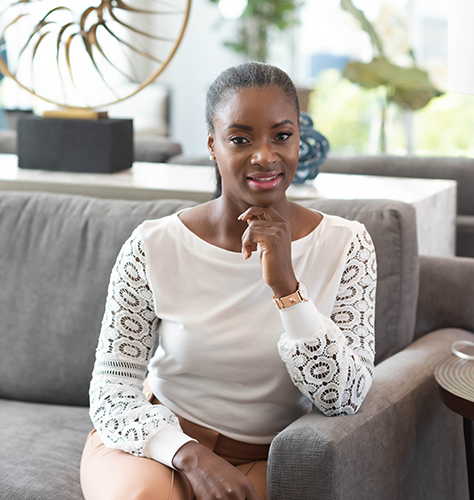 What is next for you in 2021?
What I will be doing next…to continue to build His Promise Design Interiors LLC into a trusted and highly recommended design company that is known to always strive to make sure that we stand next to the brand promise which is, to create functional, beautiful and luxurious spaces for clients to live out their story.
How can readers connect with you online?
Readers can connect with me through my website, my email, hello@hispromisedesigninteriors.com, and Instagram.
Phone: 321-282-7155
All images by Blackberry Molasses Photography