Hailing from the small town of Seneca, South Carolina, Nicole "Nikki Rich" Richardson made her way to Los Angeles where she is making her mark on the entertainment industry as the television and radio personality of The Nikki Rich Show. Also a media influencer, an Oprah Winfrey Network ambassador, Amazon best-selling author, and speaker, Nikki is truly unstoppable. She's come a long way from the 9-year-old girl who dreamt of being a broadcaster and carries that same ambition today as she sat down with us to share her success and her insight in this Sheen Magazine exclusive.
Tell us a bit more about yourself and your history.  
I taught for seven years with The Charlotte Mecklenburg County School System. Today, I'm in my second year of pursuing my Doctoral in Business Administration. I also earned my MBA from the University of Phoenix and a Bachelor of Science in Criminal Justice with a minor in Education from USC Spartanburg, which is known as USC Upstate.  
How do you manage wearing so many different hats while also pursuing your criminal justice career?
I incorporate everything I do and balance it all out.
How did being on the cover of The Cover magazine feel?
It felt amazing! It's always an honor to see yourself on the front and back cover of a publication.  
Tell us about the inspiration behind The Nikki Rich Show.
When I created the show, I wanted to have a positive platform to bring change to my community and be a voice. I want The Nikki Rich Show to be your premier source for business, entertainment, fashion, news, sports, live-stream interviews, and music. I want it to be a venue to learn more about utilizing media marketing tools and promotional strategies to help build brands through social media.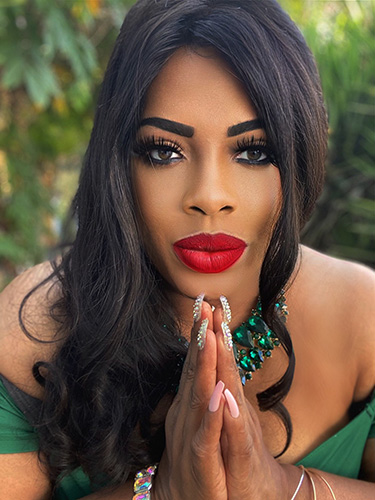 Who are some of the most inspiring people you've worked with throughout your journey?
There are so many who have inspired me and who I've had the opportunity to interview and serve as an ambassador for. A few of my inspirations are Oprah Winfrey, Tyler Perry, Master P, and President Barack and First Lady Michelle Obama.
What advice do you have for others who want to mirror your success?
Stay true to yourself, keep good energy around you, and go for it! I also recommend researching media, broadcasting, hosting, and the key media moguls in the industry.
What are some of your greatest accomplishments?
I'm the CEO of The Nikki Rich Show on cable television and the podcast in Los Angeles. I'm proud of my work as an Oprah Winfrey Network Ambassador and OWN Media & Press. I also host the Toyota RAV 4 Series Fresh Perspective radio series. I am a two-time Amazon #1 international best-selling author and a three-time Amazon best-selling author as well as a member of For(bes) The Culture. I walked the NYFW HITechModa Season 2 & The Regen Runway and am honored to walk in 2021 in a few weeks. I'm a contributor for TMZ/Corresponding. I've been featured on the cover of six magazines and can be seen on eight national billboards throughout the United States in Los Angeles, CA, Memphis, TN, Hawthorne, CA, and Atlanta, GA.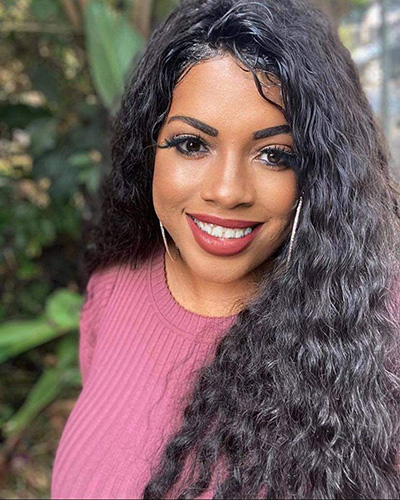 How do you stay relevant in such a competitive industry especially during the pandemic?  
I'm constantly promoting myself on social platforms and by word of mouth.
What sense of purpose do you draw from your culture and community?
I believe my purpose is to teach and give back to my community, my family, friends, and team. I'm focused on doing just that. 
What else can we expect from you in 2021?
A celebration—10 Years of The Nikki Rich Show.
Where can we find you?
 You can follow me on Instagram, Twitter, and Facebook @NikkiRichShowtv and @msnikkirich. You can also visit my website—or email me at NikkiRich79@gmail.com.
All images provided by Nikki Rich