Corporate executive, leadership speaker, and author currently serves as the Head of Global Faith Based
Partnerships at Facebook but success didn't come all that easy. We found out in her memoir, Success from the Inside Out: Power to Rise from the Past to a Fulfilling Future, that it wasn't an easy journey to get to where she stands today. We had the opportunity to sit down for an exclusive interview with the extraordinaire woman, who turned her past trauma and experiences as a way to practice self-reflection to obtain ultimate success!
Tell us about the inspiration of your memoir, Success From the Inside Out: Power to Rise From the Past to a Fulfilling Future.
My memoir is really a reflection on my life because I had a very favored life. I love what I get to do professionally and in ministry. The truth is, I grew up in a dysfunctional situation. I experienced physical, mentally, and emotional abuse between the ages of 5 to 11. Even though I have experienced success in my career, I've also had to battle a lot of shame. I've shared my story with other professionals and people in ministry and found that there is a tremendous amount of people who are similarly dealing with shame from past mistakes or trauma. They haven't been able to reconcile. I wanted to use my life as a source of hope to people who believe that it's not possible to experience peace after trauma.
How would you say your childhood played a role in the amount of success you've had?
Well, my childhood was quite different from the life I have now. To give you a short story: My father passed away shortly before my second birthday. Him and my mother had been married for 13 years before he died. Shortly after his funeral, she moved to the other side of the country, following a guy who said he would take care of her. The relationship ended quickly but when I was five, she met a guy and shortly after he moved in, he began sexually abusing me. My mother also became physically abusive. Because of the dysfunction that was happening at home, I would often show up at school and act out. I got labeled as a problem child, I was told I had a learning disability, and given really negative labels. I think as a result, at nine-years-old, I tried to take my life. It was unsuccessful so I tried again at 11 because the abuse was continuing. When I finally told my mother what he was doing to me, she had him arrested but on the day of his release, she picked him up from jail and took me with her. I think that really put in my mind that I was inadequate and unwanted. Even though I eventually became successful in school and got a scholarship, because of those feelings of feeling unwanted, I think by advancing in my career, the bullet points on my resume were the things that became my personal source of validation.
One of the things I talk about in my book as well as one of the things I tell others when I speak is that there is a difference between being validated and being affirm. Validation is something you need externally because you don't believe that you have worth. Affirmation is something you receive because its simply a reminder of the work you already have. As I progressed in my career, I think there was a sense that no matter what I achieved, it wasn't good enough because I was using my career as a proxy for my worth. That goes back to my experience as a child.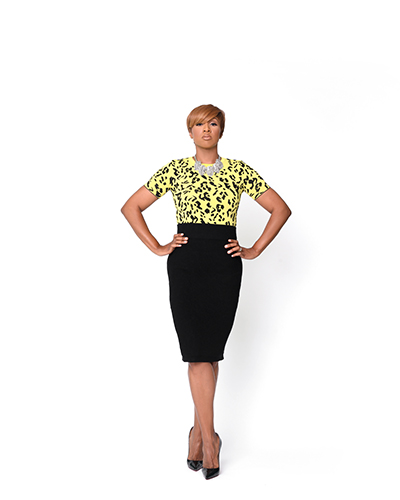 It's clear you've had much success if your career, if you had to offer one piece of advice to our readers, what would it be?
Hmm.. I think it would be that no matter what happened to you or what you've done, there is nothing that has happened in your past that can void the potential and the purpose that lies within you. I personally did not grow up in a home of faith, I didn't know about God, church, Jesus, or the Bible. I think why I attempted to take my life both of those times was because I had no sense of hope, purpose, or intentionality for my life. Shortly after my second suicide attempt, a classmate of mine invited me to church. It was that first experience in church where I heard that God actually created me with purpose. The first sermon I ever heard, the pastor said "God is father to the fatherless." It made me wonder who is God. I think having that experience and that exposure to that made me understand that there was a God that loves me and fills me with purpose. It completely changed my life. For people that are feeling like they're lost, chances are its because there is a deficient in their heart.
One of the things I talk about extensively in my book is that there is nothing you can accumulate on the outside of you that can defecate within you. That defecate can only be filled by being clear on your identity. That's my hope, that people will receive that message from the book.
Are there any upcoming projects you could give us insight into? What can we expect to see from you in the future?
I just launched The Nona Jones Leadership Academy. The first program that I launched is called The Success School. The response to my book was so overwhelming and I had many people ask me to mentor them. Unfortunately because of my schedule (professional and ministry), I'm unable to do it. I launched The Success School to provide a web-based group coaching opportunity. I'm going to be meeting with the first cohort of people. I had said I was only going to do 50 but I got so many applications so I'm going to be doing 70 people. We're going to go through a 12-week leadership experience. I'm going to not only give them strategies to help them succeed in life but I'm also going to give them strategies to help them heal where success won't help. I'm really excited about that. I also have a number of speaking engagements coming up including The Global Leadership Summit in August, it's focused on giving people practical leadership strategies to help lead them into their next level of impact.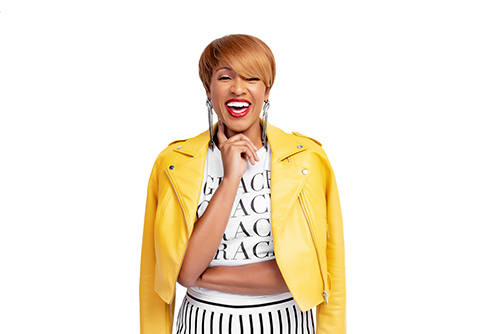 For more on Nona Jones, click here!
Stay connected with her by following her on Facebook & Instagram.
All images by James Schlefstein