Jamaican native Dr. Rebecca Harper takes the Jamaican motto "Out of Many, One People" to heart and has embodied that mantra in every aspect of her life. Committed to serving others, Dr. Harper has spent the last 25 years working in Nation development that has lead to the mission and initiative that the Family Civility Institute embodies which is working to empower families and end oppression. We were thrilled to sit down with Dr. Harper for this Sheen Magazine exclusive where she discusses her passion, heritage, and illustrious career.
Who is Rebecca Harper and where were you born? 
I was born in Mandeville, Jamaica. I'm proud of my Jamaican heritage and all that my small country has done for the world as we say, "We Likke, but We Tallawah"! Which means we are little but strong-willed and never to be underestimated to have a massive impact. Jamaica has given me a unique perspective on life. By wearing a uniform, I was forced to use my personality to show my personality and my beliefs. Seeing true poverty helped me realize how fortunate I was and that I should be grateful and pass my goodwill to others, but not to make me feel better but to actually create equity for others to achieve what I have.
I'm also a creative and out-of-the-box thinker. For many years, I was put down for this, which is why I embrace it today and work to ensure my children don't wait until they're 40 to be proud of who they are. I love my role as a mother, watching my children grow and find their purpose in life. Also, with limited opportunities in Jamaica, we learn to be resourceful. 
What's important to you?
That my children are happy, successful, and find their purpose in the world so that they, too, can contribute. I do this by example: I'm happy and successful because I'm working with my God-given purpose. We must live the good and bad in life to find our purpose.
My purpose is to empower others because, throughout my life, my power was taken, or I gave it away for the sake of peace. No one should have to give up their power; empowerment brings peace. It's important that I serve my purpose by empowering families to achieve their goals. I didn't realize until recently that I got lost in being a mother, wife, daughter, and sister. My father always encouraged me to find balance in life. What is now important is balancing my self-care with caring for others, balancing work with play, and balancing love and passion.  
Tell us more about the Family Civility Institute.
The Family Civility Institute is a training college with two missions: to bring a social training program to students in countries that cannot afford it and to train students in Canada with the desire to make a difference—marked by respect, civility, and anti-oppressive practice—in developing countries.
For the first mission, the institute travels to countries and trains cohorts of 30 students in social services and civility. Once trained and registered as practicing Family Civility Workers or Challenged Champion Workers, their goal is to work with and empower families using a strengths-based approach and skills like goal setting, supportive counseling, and civility to help them achieve their goals and resist oppression.
For the second mission, the institute trains students in Canada to do International Community Development work by teaching elements of project management, change management, civility, and interpersonal communication.
The institute has impacted my life because it's been my purpose that I have personal training for over the last 25 years. I've worked with communities, families, charities, government organizations, and youth that have taught me that there's a huge gap in community development. This is the first real step for change.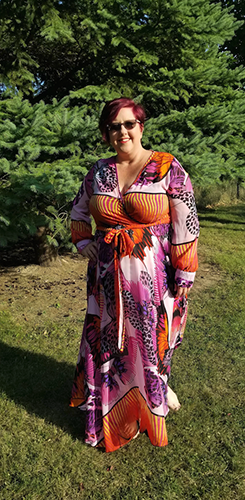 Tell us more about your native Jamaica.
 Jamaica is an incredibly special place with beautiful mountains, gorgeous seas, the savanna lands, and tropical rainforest. Its beauty is what inspires our passion.  
I've always said that people are like the land they live on and that's true of Jamaica where we have a melting pot of culture with four main nationalities—Chinese, Indian, African, and European. Our motto—Out of Many, One People—is truly what we represent. These cultures have blended and now embody the truth that it's more about the beauty of your heart than the color of your skin. I think that's one reason why everyone loves Jamaica—because they can find something to connect within the vibrant culture. 
I think the hardest adjustment for me in Canada was realizing that in Jamaica I was accepted everywhere but that isn't the case in Canada. I am proud of my culture, our dance, music, art, and theater. I love the fact that I learned our history from every angle and willingness to engage in open discussion over a bottle of Appleton Jamaican rum, of course.
What advice would you give someone who wants to mirror your success?
Develop tough skin and a lot of patience, it took me 25 years! Make sure you're doing things for the right reasons and that you see the difference you're making rather than oppressing people with your ideas simply because you think they're better. If your idea isn't embraced, it's a sign from God that you're moving the wrong way. That doesn't mean it's a stop sign, however. God gives us so many opportunities; even the worst experiences can make us stronger.
What is economic empowerment?
Economic empowerment is achieving self-sufficiency and not depending on others economically. You must have the self-awareness to know what you're good at and what your purpose is to earn money, but then you must learn how to manage that money and overcome a mental state of poverty. Financial literacy along with self-awareness and emotional intelligence leads to economic empowerment but you can't be financially literate without being emotionally intelligent. Good Mental Health is the first step to economic empowerment, not money.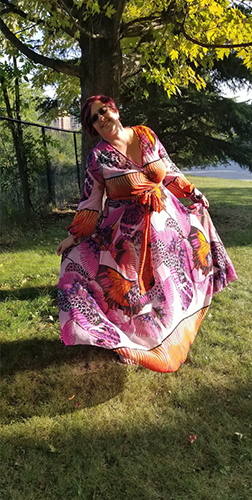 How has the pandemic impacted Jamaica?
The government relies heavily on tourism, so Jamaica has been greatly impacted. We only have 4.2 million people on the island and our manufacturers, farmers, and service providers need customers to thrive. Tourism brings millions of more people to the island every year. Fortunately, Jamaica is united under the government and purchased all the fresh produce from farmers to distribute it to the communities in need. Jamaica was also one of the first countries to reopen its tourism industry this year. However, in true Jamaican style, we are resourceful and are finding solutions for doors to stay open. 
What sense of purpose do you draw from your culture and community?
My purpose is drawn from God and my Jamaican culture, which is based on faith, we have the most churches per capita in the world! By seeing oppression and the effects of colonialism and classism firsthand, I've gained a unique perspective that drives my purpose. I'm thankful to the individuals in my life who have taught me the good and bad. I look forward to ensuring all people I encounter are empowered just like those who have empowered me. We need equity, not equality, and being exposed to so many religions and blended with all the cultures that make me Jamaican gives me the purpose that I am above no one and no one is above me. I am here to serve with civility for all.
Where can we learn more about your work?
 Website: www.familycivilityday.com
Email: contact@familiycivilityday.com
Social Media: @drrebeccaharper
 All images by McKenzie Harper