This series features five celebrity couples like you've never seen them before, in vulnerable states without a script in hand! Reality stars Benzino and Althea Heart take on a new role as they candidly attempt to simply get along. Couples Sundy Carter and Breyon Williams, Coolio and Mimi Ivey, Dee Dee "Spinderella" Roper and Quenton "Q" Coleman, and Dwayne "Money" Bowe and Theresa Bowe and their relationship issues join the cast. These couples participate in a two-week intensive therapy retreat led by relationship expert and licensed therapist Spirit with the goal of healing their broken relationships.
Episode details here:
(P) Saturday, March 14 (9 p.m. – 10 p.m. ET/PT) Episode: The Problems Are The Problem
Tension boils over for Benzino and Althea in the first group therapy session led by relationship expert Spirit. Theresa grows increasingly frustrated with Dwayne's insistence on having his crew around all the time, and finally starts speaking up. Benzino comes to a painful realization.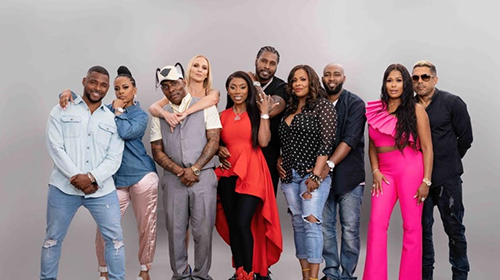 Spirit Challenges Breyon To Own Up To His Poor Choices | Love Goals | Oprah Winfrey Network
Can Althea and Benzino Find The Words To Compliment Each Other? | Love Goals | Oprah Winfrey Network
All images Courtesy of OWN Networks