He says he does it for the culture and we fully believe him. Pastor Anthony Murray is on a mission to unlock the world and help people realize their fullest potential. Ahead of the 2021 Black Media Honors event happening this month, we had the honor of sitting down and speaking with this year's prestigious host to discuss everything we can expect to see this year, obtain his best advice during this time of COVID-19, and much more!
Tell us how you juggle life as a speaker, author, and senior pastor at Oasis Family Life Church.
(Laughs) Well, it's difficult managing all of this but I do it by practicing the principles that I teach.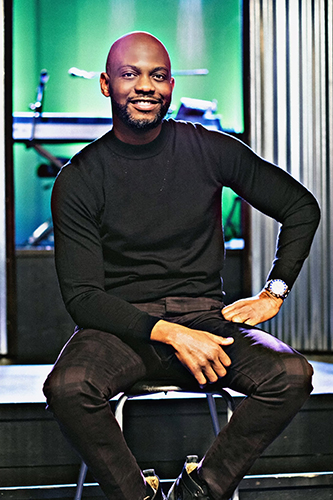 We can't wait to see you host the 2021 Black Media Honors event happening this month. What can we expect to see?
Ah man, you can expect to see a lot of fun. Expect to see a lot of new gifts and talents being highlighted as well as so many people that have accomplished so many things. I'm most glad about being a part of this because it represents the future. This is something that I think is so special coming out of the COVID crisis. We're going to see a lot of new gifts and things first. Then, you'll appreciate people that has paved the way for us. There is a lot of foundation that has been laid. People have gone through hell, just so that people [like me] these opportunities. I'm excited and honor to host this and we're going to have a good time. We're about to celebrate these wins!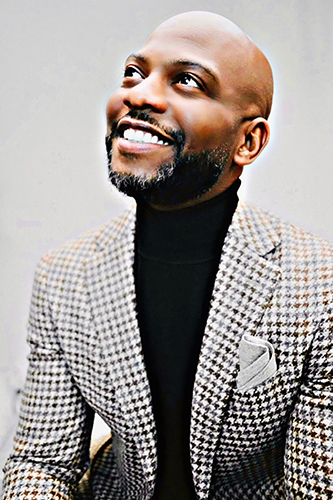 What advice can you offer our readers during this time of COVID-19?
Being in the house taught me what I didn't need, what I did need, and what I could do. So many people have realized that we made choices based on what people told us, what we went to school for, and we were used to what we were stuck in, in our lives. It's like God used the inertia to lock people into new things, like me. It's forced me to be the unlocker. It's forced me to be doing the things that I'm doing now. I'm so excited, I have more influence than ever and more peace about myself. My advice is to ask people to remember what they got out of the pain. There is peace, understanding, and clarity. In short, I was coming out of a divorce. I went into the pandemic in the heat of coming out of a divorce. I was depressed, suicidal, and stressed out. I went through all of those emotions in the house for almost two years. It changed my life for the better. Being restricted like that taught me that less is more.
What are you currently working on and what can we expect to see from you in the rest of 2021?
Oooh! I'm working on unlocking the whole world. I am ready to get into the fight. I want to help people see their lost potential. I wrote a book What Happens to Your Dreams and it is about the wealthiest place in the world being the graveyard. That's where all the unrealized dreams are. Some people have died living beneath their privilege and died never experiencing a third of their potential. I get a chance to unlock the world and help people see. It's not that I'm giving them anything, my gift is to help people see what is already there. I didn't know I could be brilliant or do these things until someone unlocked it and told me. You still can, no matter what you've gone through. Oddly, this is the greatest opportunity in the world. What couldn't happen last year and what was impossible for me and you is possible now. I'm ready to go crazy in the culture.
For more on Pastor Anthony Murray, click here.
Follow him on Facebook, Instagram, & YouTube today!
All images by Paul Rivera