DJ XO is one of the accomplished and inventive additions to Wreckshop  Records' line of talent. He is solidifying his place in the music industry and letting us all know he is here to stay. Currently, he is on his very own tour called 'Big Dreams', named after his upcoming project. The tour has so far included the music rich towns of Houston, Oklahoma City, Austin, Dallas, and the Georgia peach itself, Atlanta. In celebration of his brand new single, "Hood Hop" featuring fellow artist Foogiano, we wanted to fill his audience in on his past, present, and extremely bright future.
The artist and DJ began his journey with producing records for many of his peers. A song he produced, "1, 2, 3" by Blac Youngsta and Moneybagg Yo even reached the top ten of the Billboard charts! DJ XO has worked with musical greats such as Slim Thug, 21 Savage, and hip-hop royalty, The Game. He especially looks forward to working with Drake in the future, as he relates to his versatility as another creative.
He credits inspiration of his latest hit with merely having a singular thought one fateful day that just maybe "this could be a song". He was then able to build off that idea after obtaining a beat he found suitable. From there, DJ XO recorded music that he is ultimately proud to call his best work. Typically, he is able to create music based off of lyrics that come to him. Such is a rare talent that he graciously expands upon to his listeners.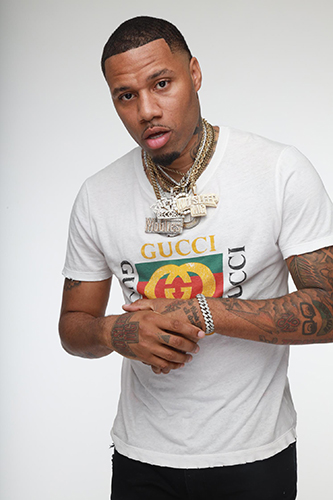 Advice he would give to newcomers in the industry is that one has to be okay with collecting morsels of failure. He advises being consistent and pursuing one's dreams regardless of any closed doors is how to make your dreams come true. One never knows when the right one will open for them. DJ XO advises it is a process that requires a lot of work, but it is ultimately worth the dedication.
Stay up to date on his album, "Big Dreams" dropping this fall, his imminent hit with Trey Songz, and other future projects by following him on Instagram and Twitter (XONOSLEEP). Single ladies, get ready.
All images by No Sleeps MG