Actress, Porscha Coleman is best known for her role as Erica Willis on The Parkers but now we're seeing a different of the actress in her latest role on Netflix's Dad Stop Embarrassing me as she stars alongside one of the greats in entertainment, Jamie Foxx. The actress, singer, and dancer proves to be a woman of many hats as she opens up to us about her latest roles and music endeavors in the year 2021. In our exclusive interview with Coleman, she gave us insight into her role in the new comedy, witnessing the late Cameron Boyce shine in the series Paradise City, and much more.
Tell us about your role in the comedy, Dad Stop Embarrassing Me.
My role is Jamie Foxx's sister, Chelsea Dickson. What you see, is what you get. She's a straightforward person. She deals with her older brother in the best way by telling him like it is. She does not hold back and has a great way of letting her brother be who is he, but also getting him in check when he needs to know that he is in the wrong. It was a blessing to star in a show with Jamie Foxx and David Alan Grier, play every day, and let the cameras roll. It was like having art truly come to light.
We know that you had the opportunity to perform in a special episode for the show. How would you describe the experience of showcasing this art on this kind of platform?
It was incredible. To be able to sing on a television show is always a blessing for me. I've done several shows where I was able to do that, but this was super memorable. One of my favorite musicians is Jamie Foxx. He is a comedian, actor, singer/songwriter, there is nothing that he doesn't do. To be on set sing and to see/hear him harmonizing or singing different notes was always a blast. To go into the studio and have a chance to record an amazing song, which you will know when you hear it. It was mind blowing to perform it on set and have everyone not realize it was me at first, was great. When they saw me perform it, they were like 'Oh my gosh, that's you?' It was just a great feeling to have everyone love the song. I have a feeling everyone is going to want to hear me sing the song somewhere down the line. It was great.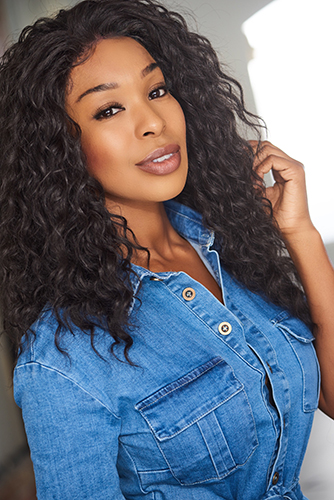 Can you tell us about your experience recurring on Amazon Prime's Paradise City?
Paradise City was a great time. It was fun to be on set with so many actors that I am a fan on. Cameron Boyce, rest in peace was such a blessing to be around. I saw him coming up, early on as a kid. I was also on Disney Channel as a young girl coming up. To watch his evolution as an actor was incredible. To know that this was his last project is bittersweet in a way. People will see him really shine in this project. It's totally left field, it's an edgy/dark show but it was amazing to play the assistant of one of the main characters on the show. It was great to be in that space with actors I had never worked with before, and some I had never heard of before but was blessed to meet and work with. We all had a chance to again, bring a character to life and the director was very open to that. It's great working with a director that just lets you play. As an actor, you want to feel like you can attach to a role and bring your own element to it. That was exactly what happened. Hopefully, Paradise City gets a season two as well Dad Stop Embarrassing Me and we can talk about season two, next time around!
What are you currently working on and what can we expect to see from you in 2021?
Music, music, music! I'm in the studio recording because that's always been a passion of mine. I was singing before I was even acting. I cannot wait for the world to hear some of the music that I have planned and some of the features that are attached to it. 2021 is looking absolutely amazing and I pray that everyone can stay safe and healthy. Hopefully things get back to normal sooner than later so that we can be at concerts, sporting events, and getting back to what we used to know back before COVID hit. Music would be the first thing that I cannot wait for everyone to hear/experience from me.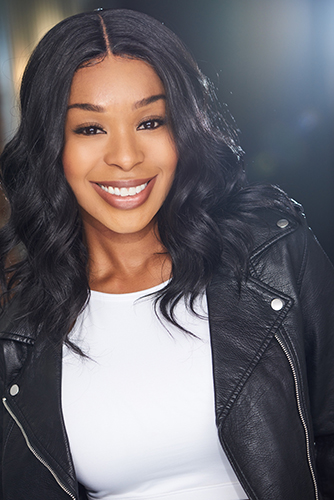 For more on Porscha Coleman, follow her on Instagram & Twitter.
All images courtesy of Porscha Coleman