"But it's like this—the South got something to say!"-André 3000, 1995 Source Awards
Sheen Magazine was on the Scene for Atlanta's Power and Music Awards, honoring 50 Years of outstanding and influential Hip Hop in Atlanta in honor of June's recognition of Black Music Month. In 1979, Kenny Gamble, Ed Wright, and Dyana Williams knew the influence Black Music would have on the planet. They understood that Black Music was what the sun is for Melanin, what the moon is for the womb, what water is for the body, and what Black Women and Men are for the Universe—essential, indispensable, preordained. The three music business insiders pioneered a month-long celebration for the beat of the culture. They successfully lobbied to President Jimmy Carter into hosting a reception to formally implement and recognize the cultural and financial contributions of Black Music throughout history. Thus, ensuring that the Melanated sound would officially resound continuously for eons.
Founded in 2018 by Shana Melius, Norman Bell, Dr. Meda Montana, and Mark Spark Welch—The Power & Music Awards was created with the intention of bringing more attention to Black Music enthusiasts and lovers of Black Music Month. Since it's fulfillment, Black Music Month has held annual events across the country, yet 44 years later and many, many people barely knew the commemorative month existed. Juneteenth is celebrated because the free people in Galveston Bay, Texas were finally made aware that they were indeed free, while being misled for two years after Abraham Lincoln made the announcement. Big or small—all the ways in which Melanated people have been led astray, is astonishing. If you didn't know, now you know that June is Black Music Month.
The Power and Music Awards successful groundbreaking collaborative efforts made this year's celebration hit different. Councilman Antonio Lewis, Dr. Meda Montana, and Xquisite Marketing and ATL+ Magazine took over Atlanta's City Hall and brought ATL's Hip Hop legends and icons to the podium to receive their recognition, honors, and flowers for all the ways in which their music has enriched people for the last 50 years. The marble floors and red carpet were smoking, as Black Music contributors and lovers reminisced and reflected on their experiences with Atlanta Hip-Hop and Black Music overall. This year's Power and Music Awards honorees included: ATL+ Magazine's June Cover Man—T.I., Jeezy, Sean Garrett, Goodie Mob, 2 Chainz, Yung Joc, Scrappy, Crime Mob, Pastor Troy, Kilo Ali, Raheem The Dream, Polow da Don, Dem Franchize Boyz, D4L, Shawty Lo, Rasheeda, Mr. Collipark, DJ Toomp, and several others. They all received plaques—signed, sealed, and delivered by District 12 Atlanta city Councilman—Antonio Lewis.
The NYC edition of the Power and Music Awards was celebrated on June 14th, 2023, and the honorees included Pete Rock and CL Smooth, Andre Harrell, Whodini, Fab Five Freddy, and many other NYC Hip Hop legends.
Happy 50th Birthday to Hip-Hop and Happy Black Music Month!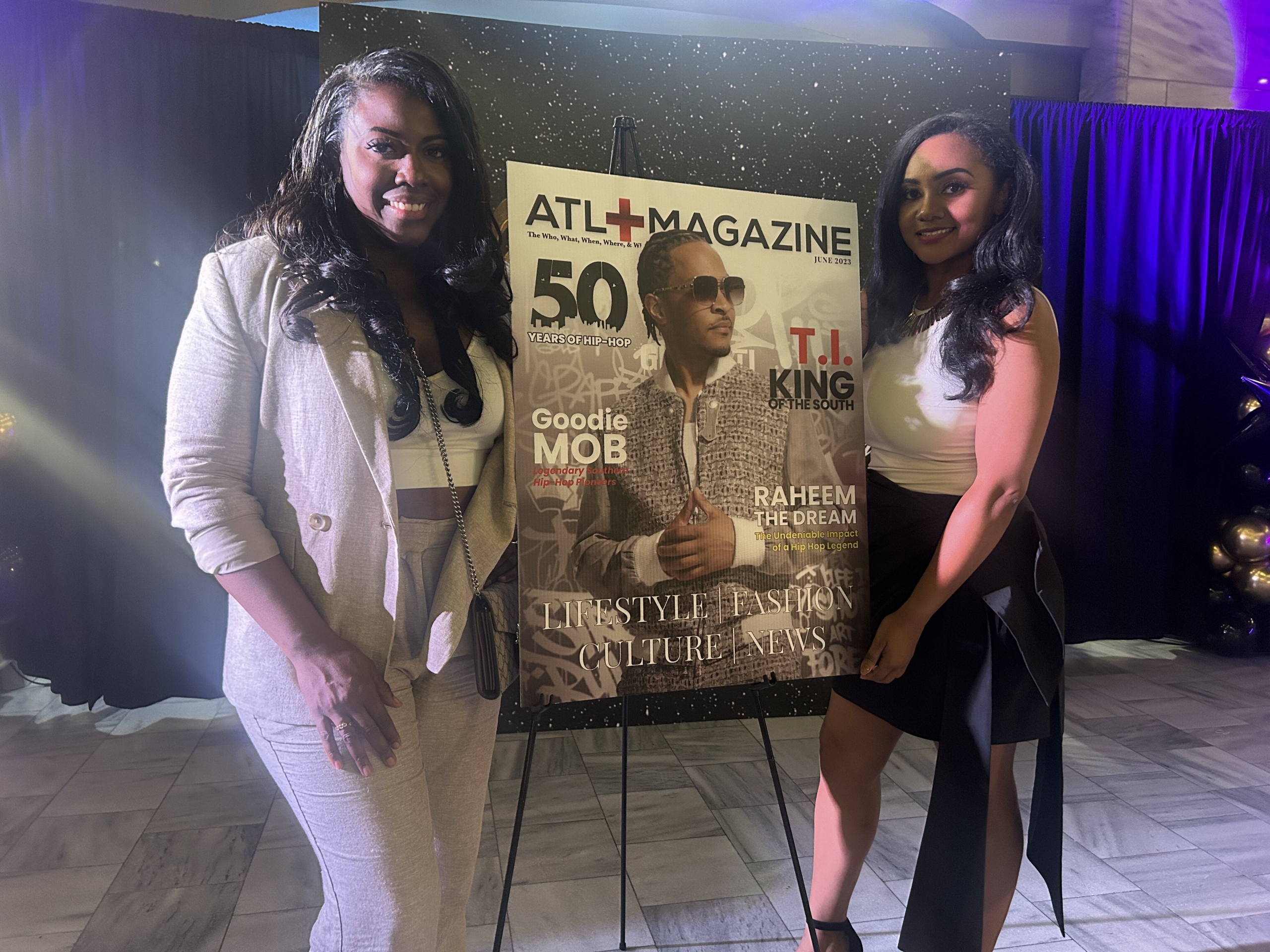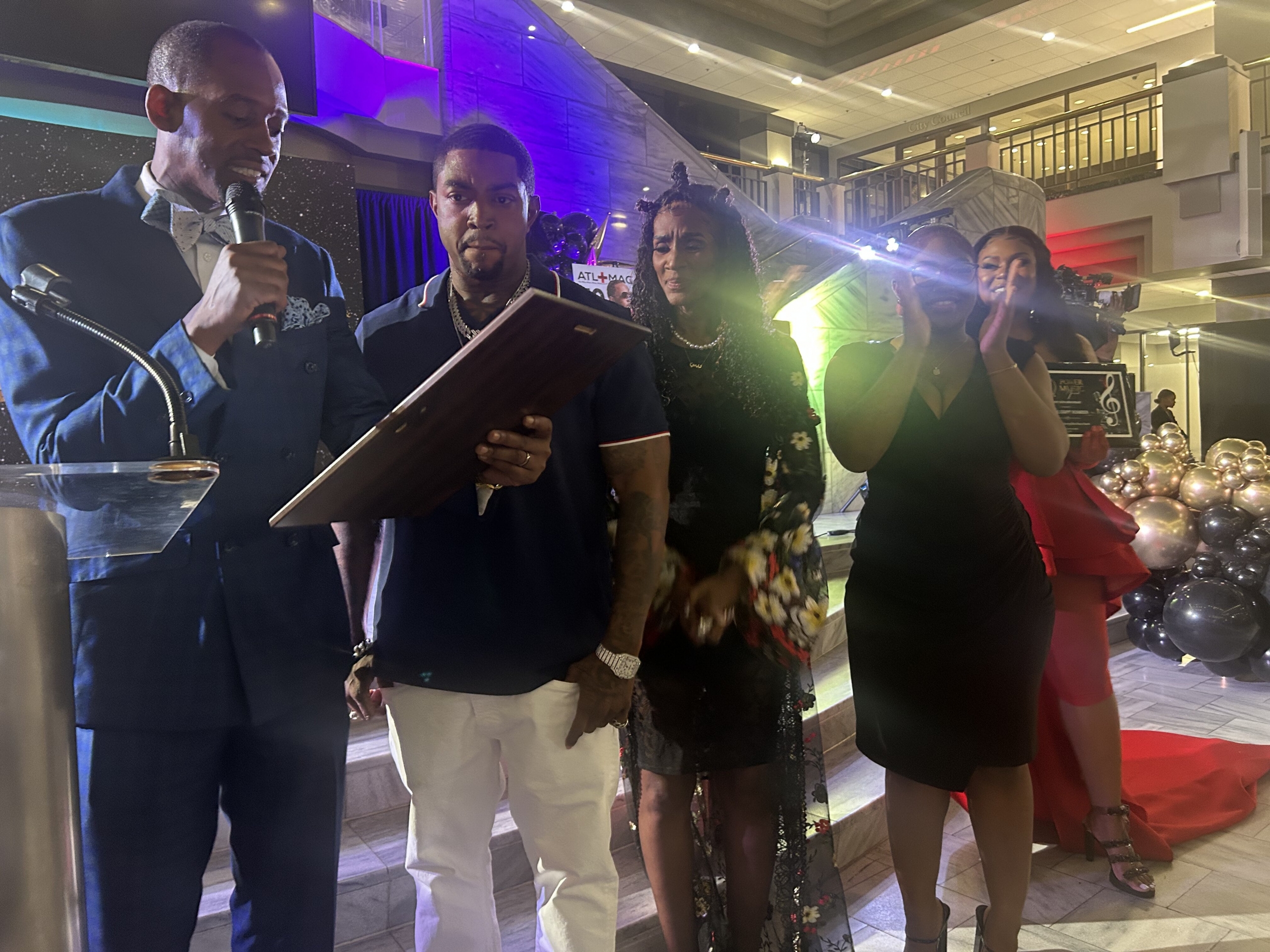 Stay tapped in via social media with all things Power and Music Awards by visiting @powerandmusicawards, @meda.wondawoman, @antoniolewisatl, @xquisitemktng, and @atlplusmagazine.
Videography by @ojdiditent