In today's environment, live events don't seem to exist anymore.  But somehow Kearn Cherry, co-founder of Success Women's Conference has some been able to pivot in order to continuously meet the needs of her clients during these unprecedented times.
Tell us about your business?
I have several businesses.  My company, PRN Home Care, is over 23 years old.  We provide services to the elderly, disabled and veterans in their homes, hospitals, nursing homes and other facilities.  Our objective is to free the caregiver so they  focus on their own need while we provided day to day services such as cooking, cleaning, bathing and other services.
I am the co-founder and director of Success Women's Conference. Our mission is to empower, inspire, recharge, and connect women from around the country. This yearly conference averages over 1,000 attendees with over 100 speakers.  Last year, we had attendees from over 25 different states come to the gulf coast for our conference.  I am founder of the Power Up Summit. The purpose of this conference is to encourage people to power up their life, career, health and business.  Success will be virtual September 9-15, 2020 and Power Up Summit will be in Biloxi, Mississippi from July 24-26, 2020.
What or who has been your greatest influence in business and why?
My grandmother, Mrs. Quillie Webster, has had the greatest influence on my business.  She was a hair stylist that has owned her own business since I was child.  She was highly respected in the community and was the matriarch of our family.  She raised her children to work hard and be active in the community and church.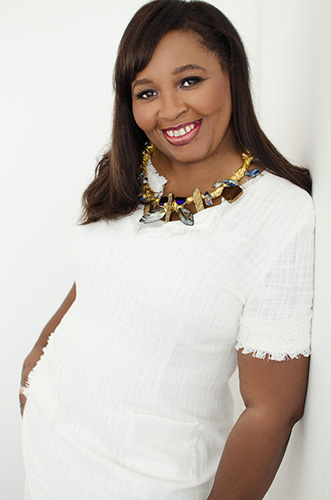 What's the best advice you have received in business that you wish to pass on to our readers? 
Never give up and create multiple streams of revenues.  It is important to understand that in business there are highs and lows. You must be willing to endure the storms to get to better days.  You must be willing to pivot when necessary and sometimes that means creating something new or letting something go.  You should never rely on only one source of income.  You need to have several options to receive for referrals and income.
What has been the most effective marketing initiatives or programs you have used to promote your business?
Creating your own events increases your visibility and can increase your credibility.  Hosting events increases your reach and allows you to collaborate and form partnerships. 
What one thing have you learned as a small business owner that has served you well over the years?
Networking is essential in your business or career.  If you can focus on building relationships, it will always pay off.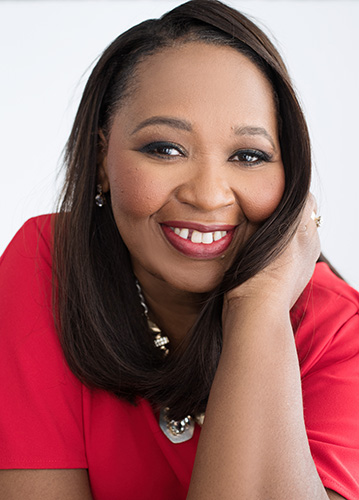 What is number one business goal you plan to accomplish over the next year?
The official launch of my group coaching program on "How To Create Your Own Profitable Event".  I need to teach more people how to stop having big parties and get paid.   I also plan to launch my own podcast and radio later this year.
Do you have any new projects coming up?
Yes, my new book anthology, "Trailblazers Who Lead" is coming out July 2020.  It will feature 29 stories of women who are trailblazing.  The book is being forwarded by Gloria Mayfield Banks.  It also features guest authors, Dr Cheryl Wood and Theresa Royal Brown. 
What do you do for fun/relaxation?
I love to travel with my family. We try to make it a goal to travel out of the country at least once a year. I also enjoy taking leisure drives along the Gulf Coast with my husband, Dennis.
Is there anything else you'd like to share with our readers?
Tomorrows is promised to no one, so stop sitting on your dreams and utilize your God given talents.  If you have been dreaming of doing something, as Nike says  "Just Do It!"  You will never be given anything so if you want to be successful – Take IT!  The time is NOW!
What's the best way for the readers of Sheen Magazine to connect with you (feel free to include the links to your social networks and websites)?
Phone Number – 228-239-1867
Email – kearn@prnhomecareservices.com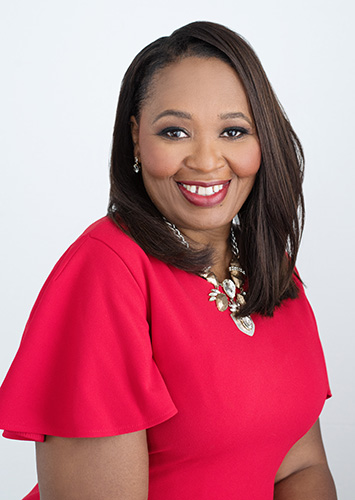 Follow Kearn Cherry on LinkedIn, Facebook, Instagram, Twitter, YouTube, & Pinterest.
Visit these websites today!
Power Up Summit, Kearn Cherry, PRN Home Care Services, and Success Women's Conference.
Contributing Writer – Dr. Cozette M. White, Advisory Accountant and Tax Expert.  Learn more about Dr. Cozette M. White at www.cozettemwhite.com. 
Follow Dr. White – LinkedIn | Instagram | Facebook | YouTube TODAY!