Megan Taylor Jordan is the epitome of a powerful woman the music industry needs. With her unmatchable talents, MTJ is breaking down barriers and taking the lead for others to follow.
This is something that the world needs to know. Who is MTJ?. How would you describe who you are and your purpose in the music industry?
Who is Megan Taylor Jordan? Being 24, I think that's something I'm constantly trying to figure out. On one hand, I'm your average twenty something who's constantly evolving and reinventing myself while doing my best to navigate life and love. On the other hand, I'm emerging as a woman on a mission within the entertainment industry. More often than not, though, those two lanes merge. When I started this journey, all I knew was that I wanted to run a music company that was fueled by music and artists that I not only believed in, but that I'm a fan of. Since then, I've played more positions than I ever imagined possible. I am a CEO, a founder, a manager, a producer, a director, and an artist. Because I dared to try, I've become someone I didn't even know I could be. I think my purpose is to continue to use my gifts to serve my community, the artists I believe in and who believe in me through persistence and passion. 
You're a Pepperdine University graduate with a background in law. Was it easy to transition from law to music? How did you combine the two passions?
If I'm being honest, my transition from law to music was one of the hardest decisions I've had to make to date. It was a choice between following the path that was laid out for me and risking it all on my dreams; it was me finally believing that I could do it more than I couldn't. 
I started putting the pieces of this dream together during the fall of 2018 in my second month of law school with a friend of mine, Cruise. I went to class during the day and filled my evenings with sessions, meetings, and live performances of the artists we were working with at the time. By second semester, I was fully immersed in this world I had been dreaming about since I was in highschool. I finally had the opportunity to become everything I wanted to be, and I wasn't going to stop until I got there. From there, I realized it was time to make a choice: follow my dreams or play it safe. I chose me and haven't looked back since. 
I will say, though, I'm thankful for my time at Law School because it was a crucial part of my journey. It's where I found myself. Plus, being able to critically analyze and approach business dealings from a logical standpoint has been extremely beneficial in the way we handle certain things.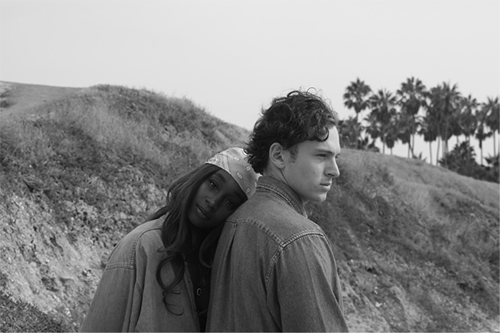 You're the founder of the thriving company: The Village Music Group. What obstacles did you face during the process of creating this company? How did you overcome those obstacles?
Truthfully, the biggest obstacle I faced in creating The Village was finding the strength to preserve when things felt impossible or plans fell apart. I went through the normal struggles of course – lack of resources, team, etc., but those weren't the things that made me question or doubt myself and my journey. I found struggle in the moments of disappointments, in my loved ones not seeing the vision, in losing members of the team and friends along the way. It was in those instances that I questioned my path. I realized quickly that those were the moments where I had to dig and fight for what I believed in. I had to learn that the number one rule is rest, but don't quit, even in the midst of chaos, so I prayed for strength, clarity and discernment and kept it moving.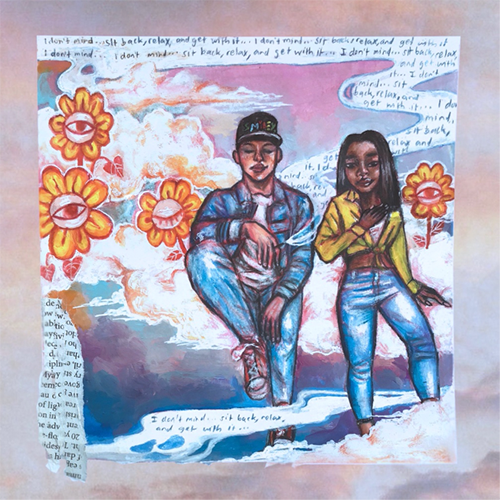 Recently, you dropped your debut hit single, "Sit Back" featuring rising star Connor Caine, who is an artist on your label. How do you handle being a woman of many talents while also making sure your artists are a priority? 
This is something I'm still working on mastering, but at the end of the day everything depends on discipline, time management and balance. Because I don't have an "Andre Harrell" or an immediate mentor to help nurture my greatness, I spend a lot of time relying on the expertise of those around me who have walked the same path I'm currently on. Knowing I can turn to my friends or peers in the industry for advice has helped me a great deal, especially when it comes to wearing several hats and working with multiple acts. 
Transparency is also key. We have a very intimate working relationship at The Village, so when someone is feeling like the ball is being dropped or there's not enough focus on their artistry, we're comfortable enough to discuss it and confident enough in each other's abilities to know that our concerns are heard and changes will be made. 
As your success continues, what advice do you have for women trying to thrive in the music industry? What's next for MTJ and The Village Music group?
The biggest piece of advice I would give to women trying to thrive in the industry is 1) don't quit and 2) don't minimize your voice, your actions, or your dreams to fit into the box someone else thinks you should fit in. Walking into the room and having everything stacked against you from being the only woman, being the only woman of color, and being the youngest in the room can be extremely daunting, but you have to enter into every space like you own it. 
2021 is gearing up to be a really exciting year for The Village! We're headed to our first annual retreat in Lake Tahoe this December to start preparing and strategizing for the two big projects we have coming down the pipeline from both Reggie and Connor. The music being created and the energy surrounding it is really special, so I'm beyond excited to share these projects with the world. We're also anticipating a year of song placements for the amazing songwriter at The Village, Amber! We had some great placements and tracks penned by her this year, so we're ready to keep building on the momentum. 
In the meantime, we're ending the year strong with a series of singles and exciting content from the whole team!
All images provided by